Pastor Nike: Happy Birthday to my Highly on KingsChat Web
Happy Birthday to my Highly Esteemed Zonal Pastor, Pastor Moses Olayemi..Thank you Sir for the Training in Ministry. You are my hero. I love you Sir.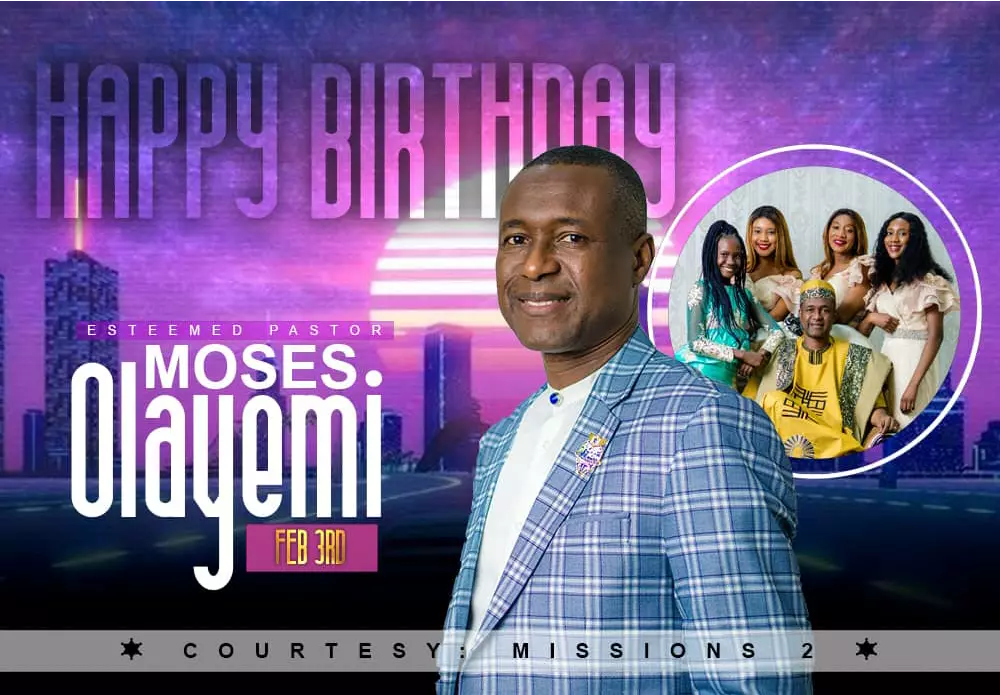 christiana Nagbons
commented:
Your page is lovely , I have a business proposition for you ! If you are interested just give it a shot by sending me a dm 🤝
#SpecialSundayService #PastorOise #sazone1 #CeJabulani #weready #CatchmeliveinSoweto #weareglobal🔥🔥🔥 #megachurch #Sowetohastakenover💃💃
You have been with us through the hard times and good times. Thank you for everything you have done to us and may the good Lord repay you. Happy Birthday Pastor sir. We love you.
Happy Birthday Esteemed Pastor Sir. Thank you Sir for all that you do for the gospel in ministry. Thank you Sir for your love and kindness towards me. I celebrate great grace and your exploits of faith. It's a new phase for you Sir!
Wow!!! Happy birthday to my amazing Esteemed zonal pastor sir. Happy perfection birthday sir. #cebeninzone1 #cevictorious
##SpecialSundayService #sazone1 #CeJabulani #weready #CatchmeliveinSoweto #weareglobal🔥🔥🔥 #megachurch #Sowetohastakenover💃💃
Don't lose your bold, courageous faith, for you are destined for a great reward! Heb 10:35‬. #RevBrightNAlbright #THESPIRITWORD #IT'SYOURMOVE #MAKEYOURMOVE
What an AMAZING first Sunday/Communion Service!! I was able to be there LIVE and it was INCREDIBLE!! My favorite spiritual fathers (Pastor Chris, Reverend Tom, Reverend Ken, and my Pastor Mike) on set together... wow! #CEHOUSTON #CEARLINGTON #CETXZONE2 #CETXZONE1 #MONTHOFSONGS