Aijay Osim: It my father's birthday today!!! on KingsChat Web
It my father's birthday today!!! I join the whole world and the host of heaven to celebrate this living legend, dispensation and apostle of our generation!! His impact in my life and in that of many around the world cannot be quantified. I can only say thank you sooo much sir!!!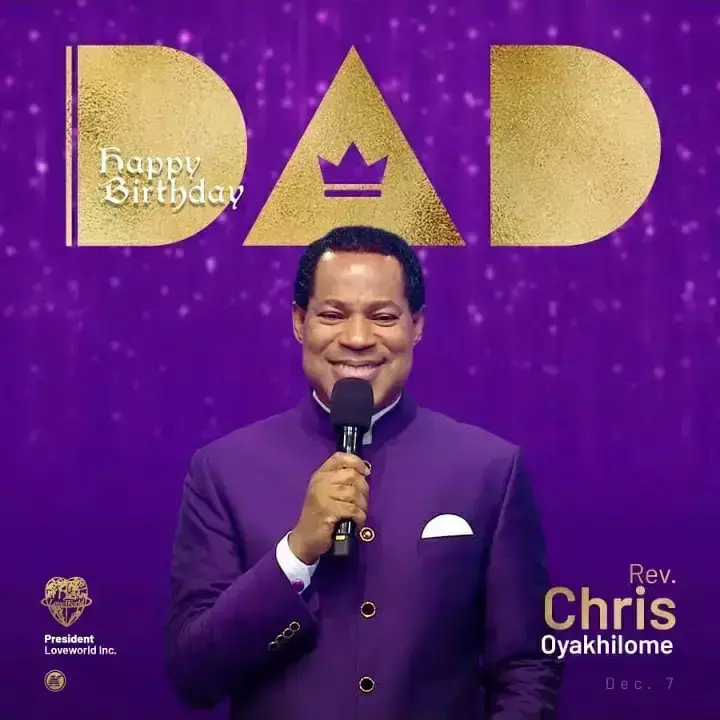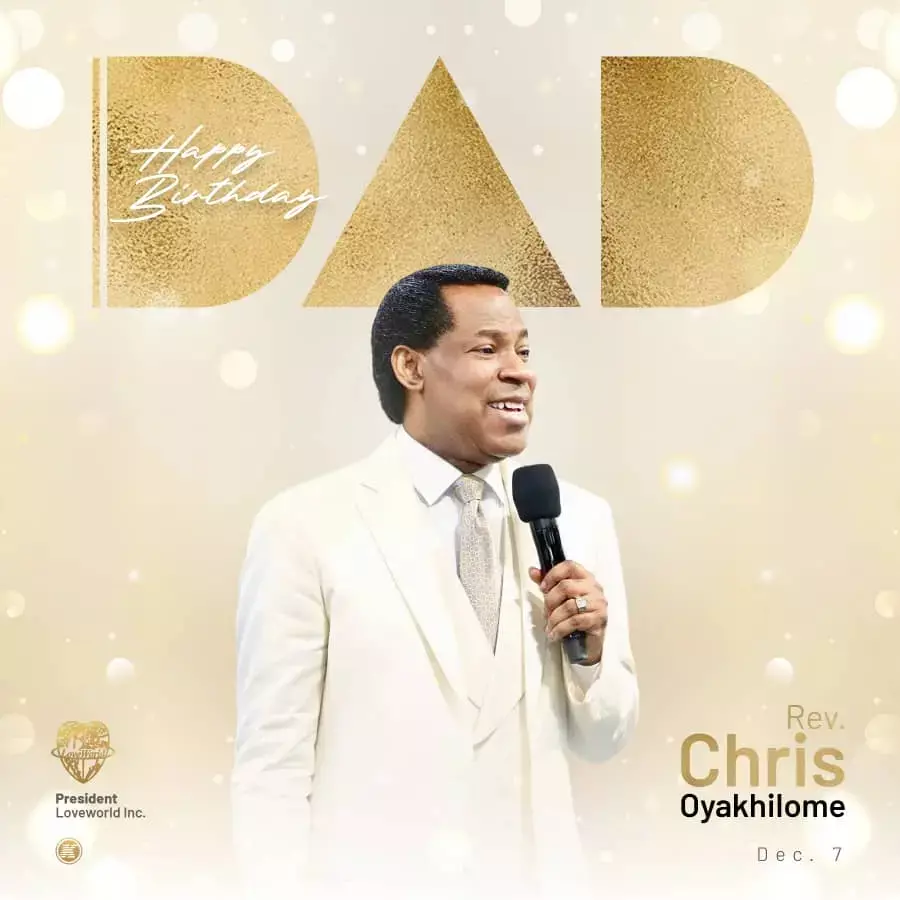 Happy birthday to Our highly Esteemed Zonal Pastor! Pastor you are an amazing Leader and what a huge gift to celebrate you with Our Mighty President, Father, Life Coach and true guide! Today is indeed my father's day! Glorrey!!!
Celebrate our Man of God Pastor Chris from the island of Mauritius.. Our Father... We love you Pastor Sir.. Feeding the children of Belle Mare. Wish you a Happy Birthday Pastor Chris.. We love you so much.
Happy birthday Pastor Chris! I love you sooooo much❤️❤️ #loveworldchildrensministry #childrenschurchrocks #offer7 #Gylf #norway #wevz1
Happy Super Birthday to my dear man of God, a life coach, great leader of lights, you have indeed giving our life a meaning. We love you sir #Offer7 #Dec7 #celebratingpastorchris
CE TEXAS ZONE 2 TEENS CELEBRATE OUR DEAR MAN OF GOD, REV. DR. CHRIS OYAKHILOME DSC. DD. We love you so dearly Sir! #offer7 #cetexaszone2 #lwteensministry
Happy Birthday 🎂🎉 to you sir, I'm grateful to God to be born in your generation sir. Thank you for opening my eyes to the fact that I should be living the supernatural life here on earth. I'm eternally grateful sir. Happy Birthday sir and I love you sir
Happy birthday Sir... What a joy to celebrate you today. Thank you for everything.. #CELVZ #HappyBirthdayPastorChris #WeLoveYouSir #TheYearOfPerfection
Celebrating God's Great General!