pst Frank: Happy Birthday to my father, on KingsChat Web
Happy Birthday to my father, my mentor and my hero. Thank you sir for raising me up in the word. I love you greatly sir. #ilovepastorchris #celebratingmyfather #blwzoneh #zonehighest #blwcampusministryrocks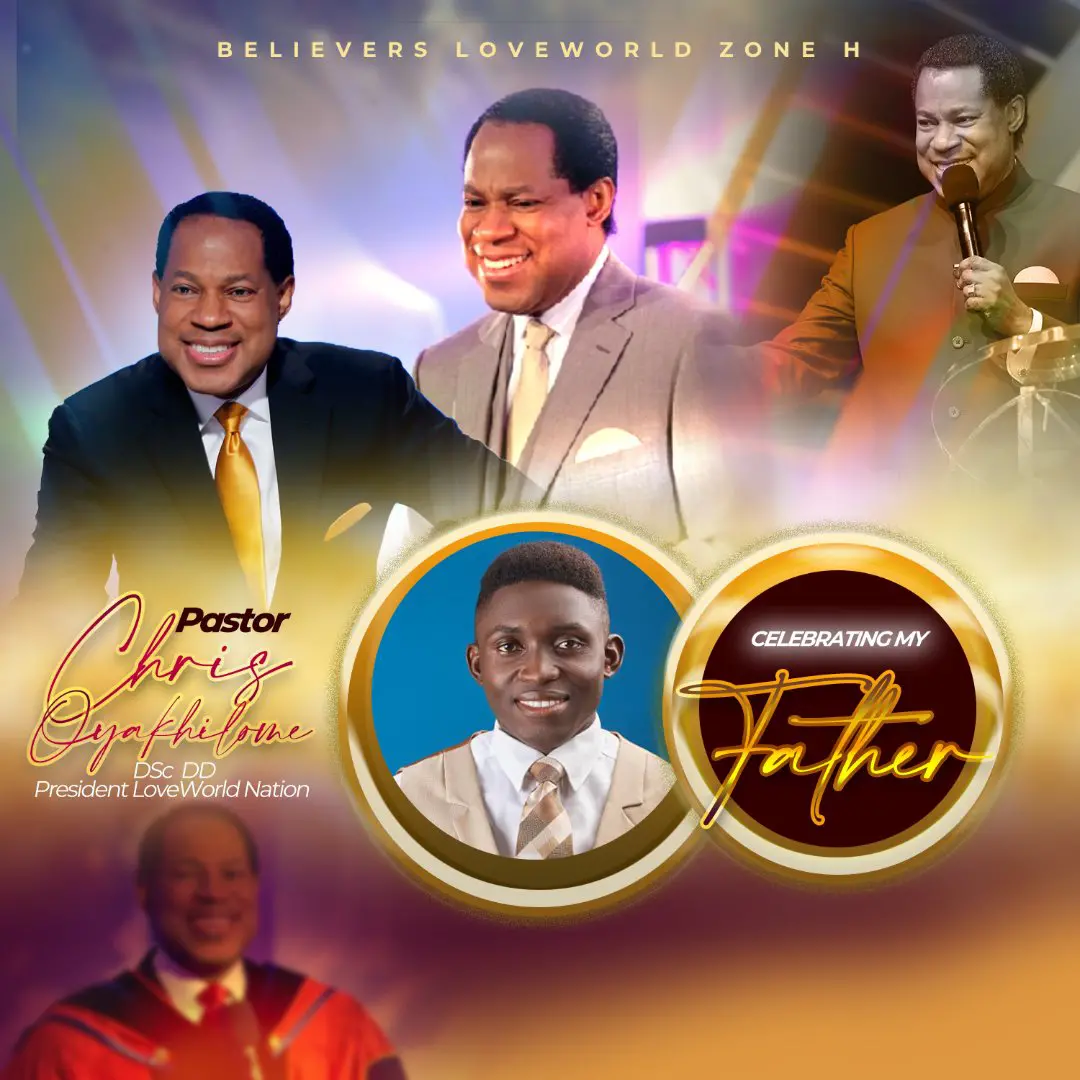 Happy birthday Dad, my mentor, my life coach, I thank God for your life Sir, I'm speechless the love that you are showing to us is from above. Pastor I love you Sir.
CELEBRATING GOD'S GENERAL 🎉👏🎉🎊🎉 Happ Birthday Sir. We Love ❤️!!!! #offer7 #Happybirthday #HappyBirthdayPastorChris #ceilorin1 #NCZ2
Loving a Special Gift sent to us from God. Celebrating our Man of God & Praying for him specially on his Birthday. BE A PART OF IT!!! #dec7prayingforpastorchris #offer7 #yourloveworld #celebratingpastorchris
Happy Birthday to My Father My Mentor My Pastor The Pastor of the world Thank you for leading the body of Christ on a triumphant Procession. I Salute and Celebrate you Sir. I love you Sir.
#pastorchris #MEASIA #UAE #prayingforpastorchris #happybirthdaypastorchris
❣️❣️❣️Birthday Shout Out to your dear man of God From CE Oslo Norway #loveworldchildrensministry #Dec7ChildrensCelebration #celebratingourPerfectfather
Happy Birthday to My Father and Teacher! I love you sir
Happy birthday Pastor sir! I'm grateful for this opportunity to celebrate a father, teacher, mentor, life coach and Pastor. Thank you for your teachings, trainings! You are a man sent from God and a special gift to us all. I love you dear Pastor. HAPPY BIRTHDAY.