Sibonakaliso Mkandla: We prevail in the raging on KingsChat Web
We prevail in the raging storms, cast our cares in his name alone, we prevail! Victory for us is sure, coz we call on the highest name, we prevail! #exposeonprayer #a21daystudyonpcdl #lwextra #blwcampusministryrocks #BLWSAZoneC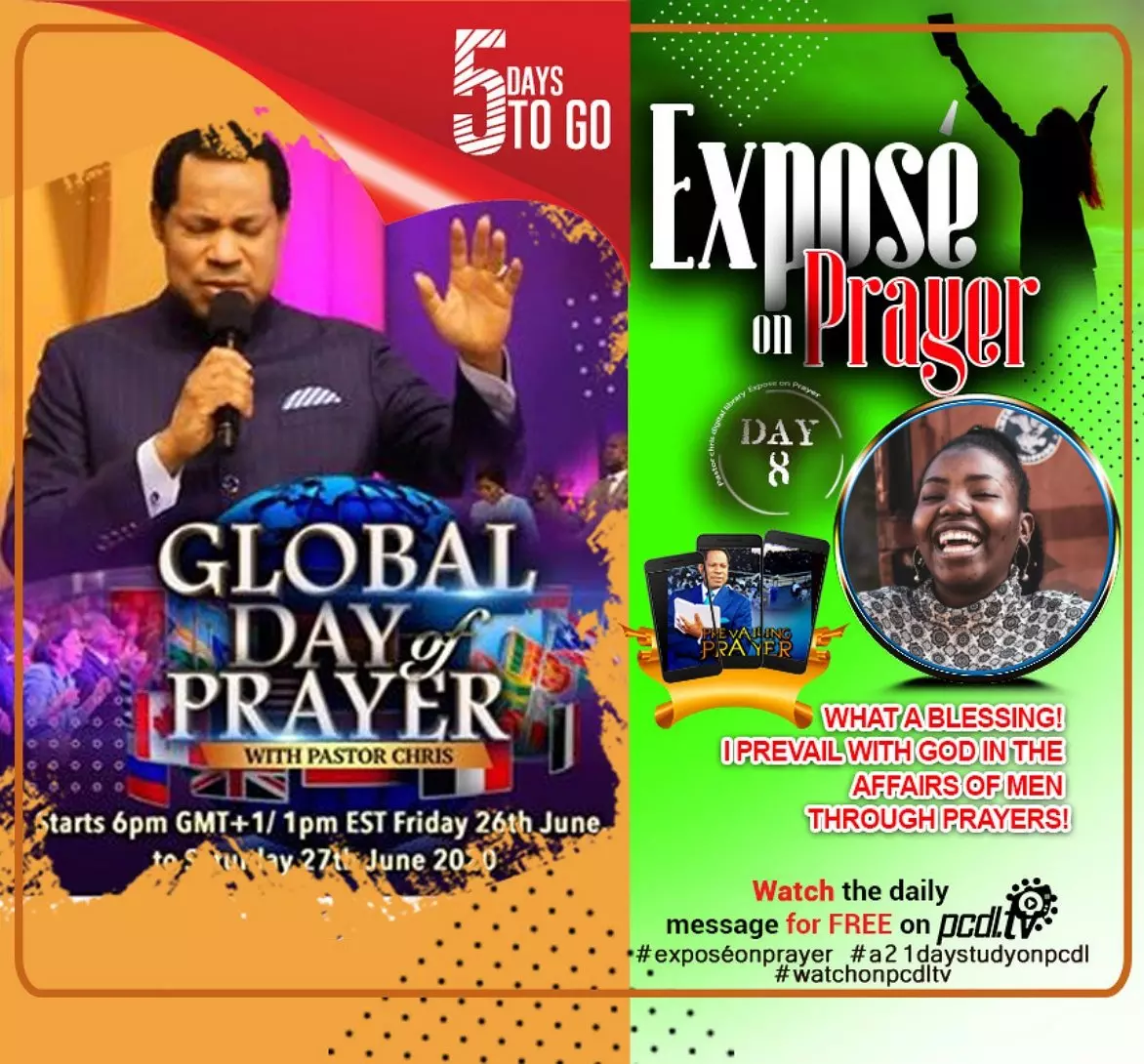 Jacqueline sara
commented:
Your page is lovely , I have a business proposition for you ! If you are interested just give it a shot by sending me a dm 🤝
And without all contradiction the less is blessed of the better. We are products of your blessing in Osubigroup We love you Sir ❤️💖💕💞💟💗❣️! #E707 #imalive #osubigroup #warriministrycentre #wmc
Happy Father's Day to all our Exceptional Fathers. We love you!
#ExcellentFather. #PeeTee #BlwZoneA. #CampusMinistry
#PrayingNow #LagosZone2 #AjegunleGroup #CeAgoHausa
Issa Father's day💫 Happy Father's Dad to My Highly Esteemed Fathers👑🎓👑 I love you so much, Thank you for the investments that you made into my life❤💞❤ #blwsazoned #blwcampusministryrocks
#Prayingnow #Prayingwithlagoszone2 #AjegunleGroup #CEAGOHAUSA
And without all contradiction the less is blessed of the better. We are products of your blessing in Osubigroup We love you Sir ❤️💖💕💞💟💗❣️! #E707 #imalive #osubigroup #warriministrycentre #wmc
16day to go!!! Celebrtating grace #svg #imalive #e707 #warriministrycentre
16day to go!!! Celebrtating grace #svg #imalive #e707 #warriministrycentre