Nora Nkuku: I owe a million gratitudes on KingsChat Web
I owe a million gratitudes to you Pastor Sir! My life wouldn't have been this successful had I not met you, learned all I've had from the Word through you, still learning, and loving my fellowship with the Spirit as I do now. I love you 💕💕💕 #pastorChrisismyteacher #teachersweek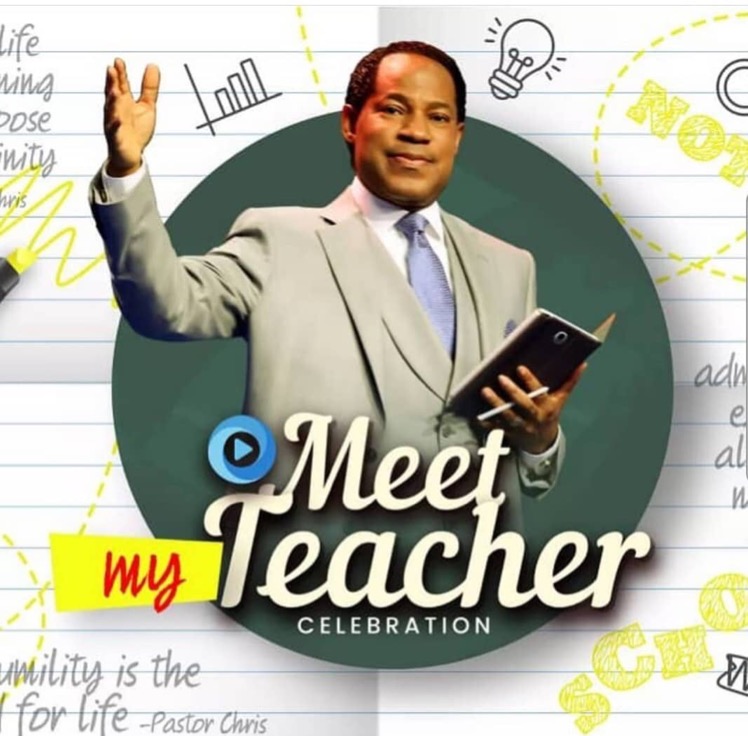 Thanks to all Christ embassy pastors God bless you all and happy teachers day.
The reason God left you on earth is to be His witness If you're not winning souls, you're just labouring to get old Your magnificent obsession, is to win souls #mmtcelebration #pastorchrismyteacher #thankyoupastorchris
Christ Embassy Lagos Zone 1 RON Concert - the right place to be at this hour! #celz1ronconcert #celz1rocks #Zone1RON2019 #Lcc6groupchurch #lcc6churchofchampions
Meet my Teacher and my Life Coach Pastor Chris Oyakhilome Dsc/Dd. Thank you sir for teaching me all through the years. I Love you sir #MEETMYTEACHER #MMTCAMPAIGHN #CELZ1ROCKS #MAFOLUKUISRICH #MMTCELEBRATION #PASTORCHRISLIVE
Thank you pastor sir for being my best teacher ever....
Celebrating My Teacher! Thank you my dear Highly Esteemed Pastor Sir for the training and teaching I have received from you through the years! I love you Sir for ALL you have taught me! I am proud to call you MY TEACHER!
#pastorchrisismyteacher #ThankyouPastorChris #cemidwestzone #warrisouthgroup #Bowen
#Meetingmyteacher #werehavingfun #CELZ1ROCKS#LZ1RONCONCERT #MAFOLUKUISRICH
#elderstatesman #MMTCelebration #Pastorchrisismyteacher #thankyoupastorchris #blwzonej