PCDL TV: Log on to www.pcdl.tv and on KingsChat Web
Log on to www.pcdl.tv and watch today's Exposé on Soul Winning title THE MAN, THE MESSAGE AND THE MANDATE PART 2 Dont be thrilled by what you see outside, your body is not you, it is only your domicile. There is something more glorious on the inside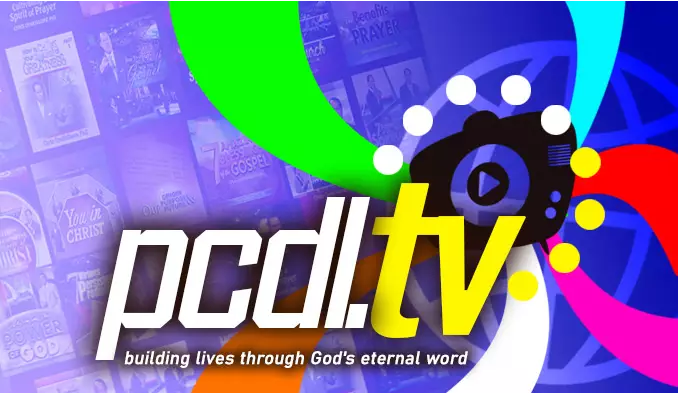 Adeleke Adedoyin R
commented:
Glory am blessed mightily. I dont look at what's going on the outside. My inside is greater. Glory!!!
Hey...my name is Dkaykay.. I'm involved in the ULTIMATE RAP COMPETITION and I need your support to win 💪... kindly click the link below to LIKE, COMMENT AND SHARE 🙏 Thank you! https://youtu.be/uzPioFLmMJk
The gospel is advancing through the work of our pastors and ministers all over the world. The church is marching on in victory! #prayingnow #pclprayathon2020 #dspukzone3 #cecroydon
Tmb Essentials. Beddings at it's best.
All the ministers of the Gospel stand firm in all the will of the Father as they are strengthened always by the Holy Ghost in their inner man #Prayingnow #Iampriestinoffice #DSPUKZone3
The Rebroadcast of Your Loveworld Special Season 2, Phase 4, Day 5 is showing now on the Blue Elite TV!!!
All the ministers of the Gospel fulfill God's purpose for their lives and ministries #Prayingnow #Iampriestinoffice #DSPUKZone3
Perfect beauty indeed You are, I could testify from the first day I met You. #bellezaperfecta #pshadyB23 #oceocelebrates
LESS THAN ONE HOUR TO GO: HEALING SCHOOL GLOBAL PRAYER SESSION 👉www.enterthehealingschool.org/prayer Join us as we network the world with God's healing power through prayer. Time: 10am( GMT+1). To participate, visit 👇www.enterthehealingschool.org/prayer Get your friends and family to participate with you also. #healingtothenations #iprayyoupraywepray #thankyoudearpartners
It only makes faith, right?😂😂😂 If you haven't followed us on Yookos, yookfully do so pleeeeeeeease. 😭 #Yourlaughworld #Memeshack
🔥9 DAYS TO GO!* 💃💃🕺REGISTER at https://lmam360.com/i-believe-conference/* #MyLMAMmyMinistry #ProudlyLMAM #IbelieveintheLMAM