CE Lagos Zone 4: SPECIAL BIRTHDAY GREETINGS 🎉 TO on KingsChat Web
SPECIAL BIRTHDAY GREETINGS 🎉 TO OUR ESTEEMED ZONAL PASTOR, PASTOR JOE AGBAJE FROM CE ABORU CELEBRATING PERFECTION Thank you sir for all you do for the Ministry. Thank you for loving us so dearly at Christ Embassy Aboru.Thank you for always praying for us and teaching us God's word. We are champion in this life because you came. We will always make you proud. We love and appreciate you dearly Sir. From: All of us at CE Aboru #PJOE25 #PADREPERFECTO #GRACEISMMYFATHER #PJA25 #CELZ4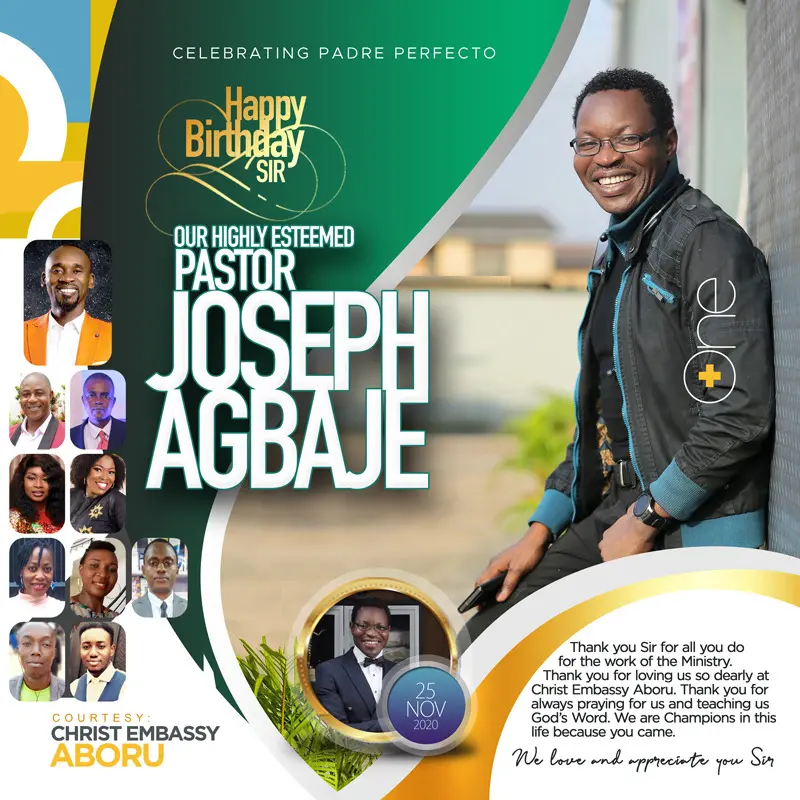 Happy Birthday precious Joy. Your future is bright. Keep enjoying God's Beauty and Grace. You are bless.
Oh yaa. Especially good news for us, ! https://www.pcgamer.com/fallout-76-steel-dawn-expansion-gets-a-surprise-early-launch/
'Fly from Abuja-Cairo return, from 17 Dec - 24 Dec, for as low as N272k. Book here on Cloudsurfers https://bit.ly/33gbS8y
Happy Birthday to a daughter with a difference! We celebrate prosperity We celebrate Love We celebrate Joy We celebrate grace Have a spirit filled day.....
You re Heal in Jesus Name Health is Yours #dhconfessions #faithproclamations #healingtothenations #CEJOS #CEGOMBE #CEMINNA #GOH #NCZ1
You re Heal in Jesus Name Health is Yours #dhconfessions #faithproclamations #healingtothenations #CEJOS #CEGOMBE #CEMINNA #GOH #NCZ1
You re Heal in Jesus Name Health is Yours #dhconfessions #faithproclamations #healingtothenations #CEJOS #CEGOMBE #CEMINNA #GOH #NCZ1
Happy birthday of Perfection and Praise to an exceptional Man of God: Pastor Osondu Sir! Thank you for your selfless love and humility! Your impact in my life is eternal. I love you dearly Sir 😇🎉🎂🎁😍