360 Suite : The Soul Winning Lifestyle! FEEDBACK on KingsChat Web
The Soul Winning Lifestyle! FEEDBACK FROM A USER: "I read the 360 Notebooks article last week Friday, and I was personally inspired by how soul winning was placed as one of the weekend activities I should plan for. It filled my mind and that same day, I went to the carwash. While waiting, I preached to two guys, and they got born again, and invited a 3rd to Church. I was excited to open my 360 Notebooks and write their names there with a reminder to call them. Following day, I went to the Pizza shop, and while it was getting ready, I preached to two ladies, and one got saved, while the other was open to an invitation to Church!" Have a wonderful and fulfilling weekend ahead with the 360 Notebooks! If you're yet to get yours and other apps on the 360 Suite, do so now by clicking the link below: https://play.google.com/store/apps/dev?id=6521794201711122069 #kingschatrecommends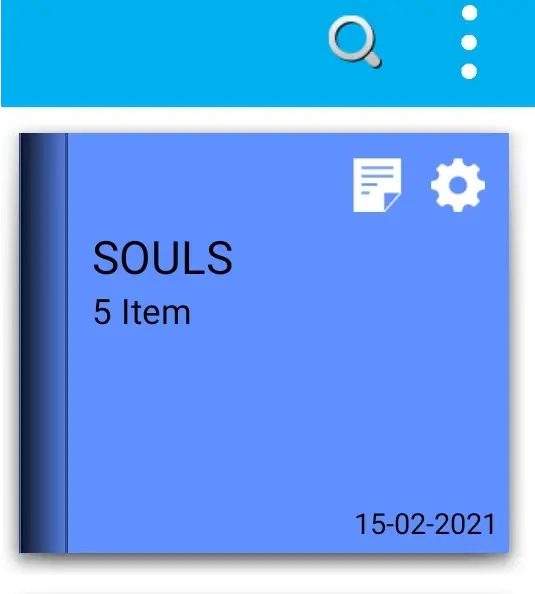 Ben Okpalo
commented:
360 Suite has made documentation of important data and information easy peazy for me!!! It's easy to use interface has inspired me to take up my poetic pen again. I'll share one of my piece here sometime soon
The Global Day of Prayer with the Man of God Pastor Chris has always been an avenue to enforce the will of God on earth. This edition will create more impacts in cities and nations as we render the fruits of our lips to God. Join us today in sponsoring this broadcast on major TV stations around the world. There's so much YOU can do as ONE MAN. ACT NOW!! For information on how to participate, please call:+2348123445790 or send an email to ltmpartnership@loveworld360.com #Menaconference #GDOP #RASS #GlobaldayofprayeronTV
✅ EVERY STREET A HEALING CENTRE 👉 HEALING STREAMS LIVE HEALING SERVICE WITH PASTOR CHRIS Join me by registering yourself and others today using this unique link below 👇👇 healingstreams.tv/zone/UKZ4 #spreadingpastoruche #spreadingpastoruche #katalambano #loveworldukzone4 #healingschool #healingstreamstv #ukzone4 #lwccm #healingtothenations
Its day 19 of OUR CAMPUS MINISTRY WORD DRIVE WITH PCDL Message Title: THE MAN, THE MESSAGE & THE MANDATE PART 2 Join the flow using: https://pastorchrisdigitallibrary.org/worddrive/lwghanazoneb #WordDrive #Blwcampusministryrocks™️ #Pcdl #blwghanazoneb
Pray-A-Thon 2021 - Fri March 5 Stand out and be courageous! That's God's Word to us in this Friday's Rhapsody. Study it and spread the Word. The new March editions for kids, teens and adults are available on the store of your Rhapsody app. You can also obtain physical copies from your church office/ bookstore; or order from https://rhapsodyofrealities.org Jude 1:20 says, "But you, beloved, build yourselves up [founded] on your most holy faith [make progress, rise like an edifice higher and higher], praying in the Holy Spirit". AMPC 1 Corinthians 14:2 says, "For one who speaks in a [spiritual] tongue speaks not to men but to God, for no one understands or catches his meaning, because in the [Holy] Spirit he utters secret truths and hidden things [not obvious to the understanding]'. At our prayer times today, we'll pray fervidly in tongues of the Spirit for most of the 15min session. Listen for Spirit's guidance for your life and ministry, and speak the words He gives in power. 'Your Loveworld Specials' Season 3, Phase 2 concludes today. Ensure you don't miss tonight's session, starting at 7pm GMT+1 on all Loveworld Networks and social media platforms. God bless you.
We are the healing channels ready to dispense healing #livehealingstreamserviceswithPastorChris #healingstreams #healingtothenations #healingstreamstv #ceabeokuta #oasis
PARTICIPATE IN THE MARCH GLOBAL SERVICE WITH PASTOR CHRIS - LIVE ON THE LOVEWORLD INTERNET RADIO. We are in the final leg of the first quarter of 2021. Here is our victorious PREPARATION journey thus far: January - The month of CELEBRATION. February - The month of GRACE March - The month of .... Join us this Sunday, the 7th of March 2021, at 4 PM, for the Global Service live broadcast. Participation link 👇 www.loveworldradio.fm #GCSonRadio #LoveWorldRadionetworks #yourloveworld
IT'S OUR DAY 5 ON OUR ZONAL PRAYER/FASTING GLORY!!!!! WE ARE MAKING WAR WITH PROPHECIES! WE ARE SETTING RECORDS BY THE POWER OF THE SPIRIT OF GOD AT WORK IN US!!!!!! #CEJOS #CEGOMBE #CEMINNA #NCZ1
HAPPENING NOW!!!! #prayingnow 24 HOURS PRAYATHON FOR THE HEALING STREAMS LIVE HEALING SERVICES. The MCW OFTP Department is on duty praying fervently in the Holy Ghost. #prayingnow #centralgroup #healingschoollivehealingservices #ministrycentrewarri