Affirmation Train: #TALKINGSESSION 24TH NOVEMBER. KINDLY SAY on KingsChat Web
#TALKINGSESSION 24TH NOVEMBER. KINDLY SAY THESE WORDS OUT LOUD. Dear heavenly Father, I thank You for the transformation and increased glory in my life today, made possible by the power and impact of Your Word in me. Thank You for the indwelling presence of the Holy Spirit in my life, who teaches me the Word and unveils the realities of the Kingdom to me. I speak the wisdom of God always, and declare excellence in my health, job, finances, and family. I'm ushered into newer and greater levels of glory, victory and success. I thank You, for I receive all the favours and benefits You've ordained for me today. The lines are fallen unto me in pleasant places, and the land is subdued before me. I am anointed of God to bless. Therefore, I speak blessings to my day; I experience favours, kindness, prosperity, and productivity today. The good Word of the Lord is fulfilled in me today, and every step I take is a step of blessing. Hallelujah! I am blessed, and everywhere my name is called, it's for increase and promotion. I thank You for Your wisdom at work in me, for Christ is my wisdom. This wisdom is manifest in all I do, even in the choices I make; I don't make foolish decisions. Wisdom is heard in my words, and seen in my actions, in Jesus' Name. Amen. • Keep saying it, publish it everywhere; noise it abroad! In Christ, we've got something to shout about. Let's flood the airwaves, internet and print media with the reality of Christ. Speak in other tongues now. ~ Pastor Chris Oyakhilome. #monthofpraise #glory #wehavemoved #wordfest2 #blessings #wordfest2020 #talkingsession #perfection #ministry #glorified #loveworld #affirmationtrain #excellence #strengthened #alignment #prayathon2020 #thankyoupastorchris #enthroned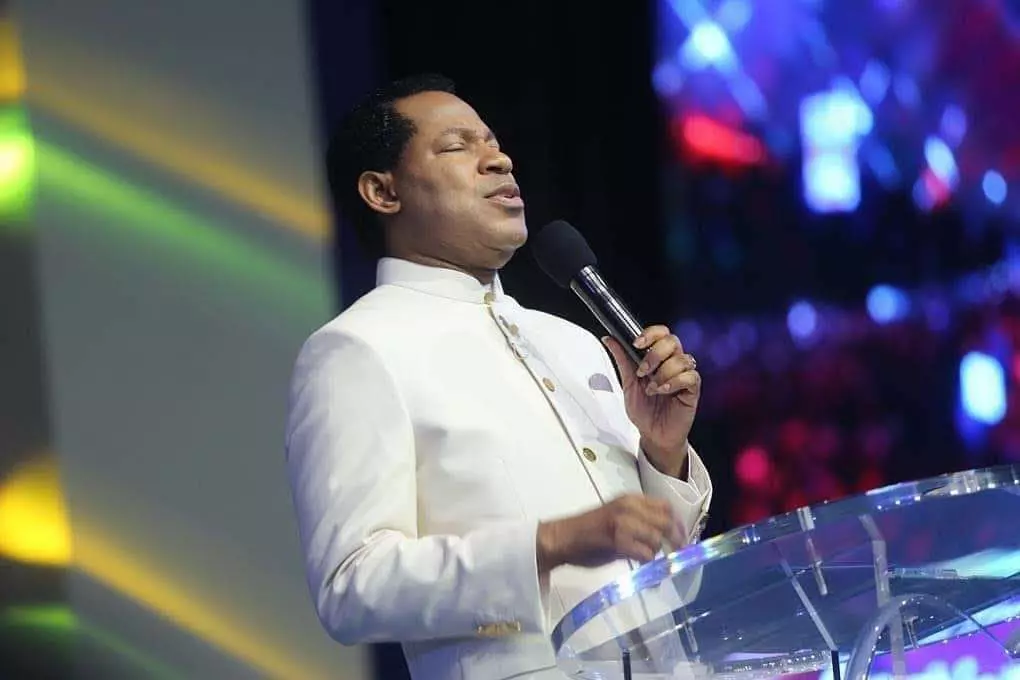 Happy Perfection birthday dear Esteemed Sister Esther Ikimalo. Continue to enjoy reign in the Ageless zone. I love you
#DHCONFESSIONS 24TH NOVEMBER 2020 💯 Visit https://enterthehealingschool.org to listen to our daily divine health confession podcast. 2 Corinthians 10:4-5 (KJV), "For the weapons of our warfare are not carnal, but mighty through God to the pulling down of strong holds; Casting down imaginations, and every high thing that exalteth itself against the knowledge of God, and bringing into captivity every thought to the obedience of Christ". Like, comment and share post. God bless you!
#TALKINGSESSION 24TH NOVEMBER. KINDLY SAY THESE WORDS OUT LOUD. Dear heavenly Father, I thank You for the transformation and increased glory in my life today, made possible by the power and impact of Your Word in me. Thank You for the indwelling presence of the Holy Spirit in my life, who teaches me the Word and unveils the realities of the Kingdom to me. I speak the wisdom of God always, and declare excellence in my health, job, finances, and family. I'm ushered into newer and greater levels of glory, victory and success. I thank You, for I receive all the favours and benefits You've ordained for me today. The lines are fallen unto me in pleasant places, and the land is subdued before me. I am anointed of God to bless. Therefore, I speak blessings to my day; I experience favours, kindness, prosperity, and productivity today. The good Word of the Lord is fulfilled in me today, and every step I take is a step of blessing. Hallelujah! I am blessed, and everywhere my name is called, it's for increase and promotion. I thank You for Your wisdom at work in me, for Christ is my wisdom. This wisdom is manifest in all I do, even in the choices I make; I don't make foolish decisions. Wisdom is heard in my words, and seen in my actions, in Jesus' Name. Amen. • Keep saying it, publish it everywhere; noise it abroad! In Christ, we've got something to shout about. Let's flood the airwaves, internet and print media with the reality of Christ. Speak in other tongues now. ~ Pastor Chris Oyakhilome. #monthofpraise #glory #wehavemoved #wordfest2 #blessings #wordfest2020 #talkingsession #perfection #ministry #glorified #loveworld #affirmationtrain #excellence #strengthened #alignment #prayathon2020 #thankyoupastorchris #enthroned
My mind is anointed to think godly thoughts! With the Word of God in my mouth, I cast down all imaginations of fear, failure, sickness, disease and infirmity!
No evil or negative imagination has a place in my heart! My mind is inundated with the Word, with which I prevail over all the fiery darts of the enemy! Glory to God forever!
Congratulations to you dear Brother Chris on your Wedding Anniversary. May your union in marriage be continually filled with love, joy and peace. #CEGermany #WEZ4 #CEHalle
Oh boy! Cell meeting was amazing yesterday. The spirit of God is evidently with me and my Cell. It started off as though members didn't wanna show up. But then boom🔥the seats filled up. #BLWCameroonGroup2 #campusministryrocks