Pst Eme Maureen: This is our reign, the on KingsChat Web
This is our reign, the church reign. We are not in competition, negotiation or agruement with the devil. #RZMC #SSZ2 #CEEKET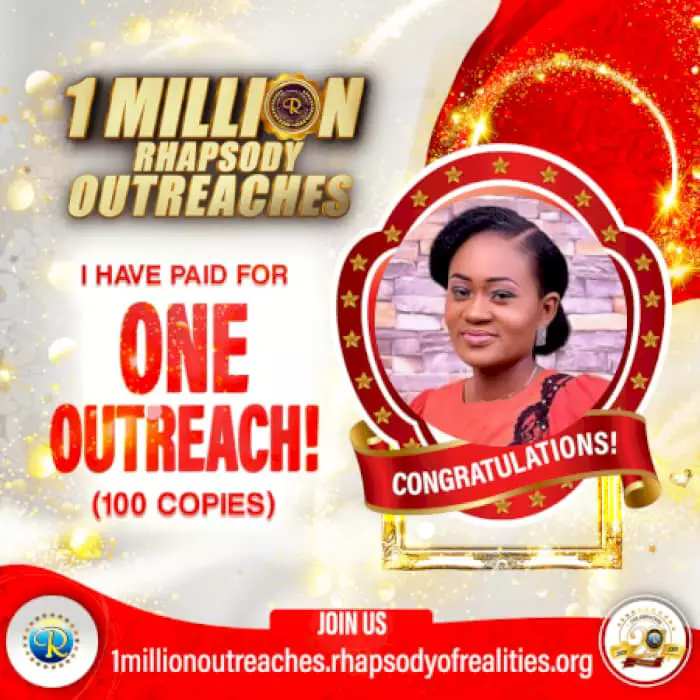 Jacqueline sara
commented:
Hi Greetings! My name is Jacqueline I'm from turkey live in united states.Your smartphone can replace office work don't waste the technology. I can teach you for free how it can earn you extra income independent looking forward to work with you i will like to share with you more information about me that will help us to start .You can withdraw from Paypal to your bank account. If you ... Thanks for taking the time to look at my property. ... If you want to know more about how this deal can work please get back to me thanks.
Happening Now!!! Translators' Network International conference South Africa Center 2 THEMED: The Hour of the Great Harvest AWARD SESSION - congratulations 🎊 to the Award winners🎊🎊🎉 #tniglobal #tniprayerconference
#StillCelebrating Our GROUP FOUNDATION SCHOOL GRADUATION today! #CalMCFSGrad #CalMC #TeamCalabarRocks
Christ Embassy Lagos Zone 3 Children's Ministry hit the street in our catchment with copies of the Rhapsody of Realities Early Readers this morning. A total of 11 children gave their hearts to Christ. More pictures loading....
WESTERN EUROPE ZONE 3 #prayingnpw #prayathon2020 #prayingwithpastorchris #iamapriestinoffice #westerneuropezone3 #italy #napoli
Jesus came because we are valuable to God not because we are many #day11 13 Days To #WordFest2 Extravaganza live on www.pcdl.tv #wordatwork #watchonpcdltv
Happening Now!!! Translators' Network International conference South Africa Center 2 THEMED: The Hour of the Great Harvest AWARD SESSION - congratulations 🎊 to the Award winners🎊🎊🎉 #tniglobal #tniprayerconference
WE ARE LIVE HEALINGSTREAMS.TV Connect 👉 https://healingstreams.tv Welcome to today's broadcast of Healing Streams. It's an atmosphere of miracles where your heart desires can come to pass. Your expectations shall not be cut short! Connect with your loved ones @ www.healingstreams.tv or on the HS mobile 2point0. Like, share and comment. #healingstreams #healingstreamstv #healingtothenations
Light gives colour, it brings beauty! Light gives ambiance, this means that light creates the atmosphere for the environment... http://pcdl.link/wordfest2/lwsazonec #WordFest2020 #WordFest2 #WordFest #WordatWork #Blwcampusministryrocks #blwsazonec
Light gives colour, it brings beauty! Light gives ambiance, this means that light creates the atmosphere for the environment... http://pcdl.link/wordfest2/lwsazonec #WordFest2020 #WordFest2 #WordFest #WordatWork #Blwcampusministryrocks #blwsazonec
WE ARE CARRYING OUT THE WORK OF REGENERATION. Halleluyah💃💃💃💃💃💃💃💃💃💃💃💃💃💃 Watch LIGHT OF THE WORLD airing on www.pcdl.tv for Day 11 on #WordFest2 #wordatwork #watchonpcdltv