Bro Collins: #TALKINGSESSION 30TH AUGUST. KINDLY SAY on KingsChat Web
#TALKINGSESSION 30TH AUGUST. KINDLY SAY THESE WORDS OUT LOUD. Dear Heavenly Father, I thank You for the presence of Your Spirit in my life, which has ushered me into a life of unending blessings. You've enabled me for the triumphant life, and have enlightened the eyes of my spirit to recognize and apprehend my heritage in Christ! I am living Your dream, and gloriously fulfilling Your destiny for me. Today, I take advantage of the miracle-working power of Your Spirit in me, to subdue the elements of this world. I walk in the greater manifestation of Your blessings, healings, prosperity, and power. I walk in the light of Your Word and exude wisdom and sound judgment, in Jesus' Name. Amen. • Keep saying it, publish it everywhere; noise it abroad! In Christ, we've got something to shout about. Let's flood the airwaves, internet and print media with the reality of Christ. Speak in other tongues now. ~ Pastor Chris Oyakhilome. #august #beauty #leadership #counsel #light #signs #alive #praise #worship #songs #joy #season #wonders #gospel #insight #divine #focus #superman #powerofthought #loveworld #inspired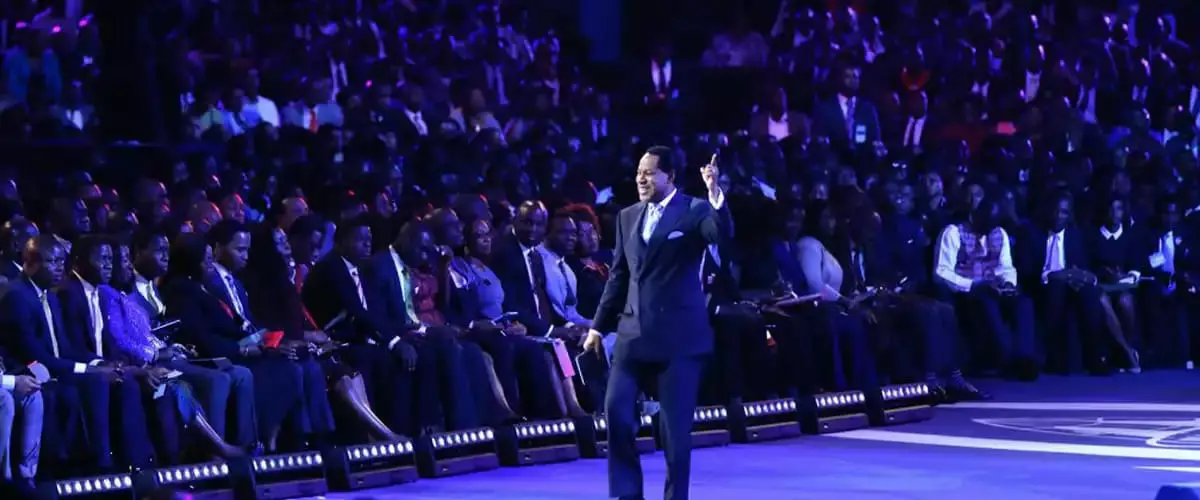 #TALKINGSESSION 30TH AUGUST. KINDLY SAY THESE WORDS OUT LOUD. Dear Heavenly Father, I thank You for the presence of Your Spirit in my life, which has ushered me into a life of unending blessings. You've enabled me for the triumphant life, and have enlightened the eyes of my spirit to recognize and apprehend my heritage in Christ! I am living Your dream, and gloriously fulfilling Your destiny for me. Today, I take advantage of the miracle-working power of Your Spirit in me, to subdue the elements of this world. I walk in the greater manifestation of Your blessings, healings, prosperity, and power. I walk in the light of Your Word and exude wisdom and sound judgment, in Jesus' Name. Amen. • Keep saying it, publish it everywhere; noise it abroad! In Christ, we've got something to shout about. Let's flood the airwaves, internet and print media with the reality of Christ. Speak in other tongues now. ~ Pastor Chris Oyakhilome. #august #beauty #leadership #counsel #light #signs #alive #praise #worship #songs #joy #season #wonders #gospel #insight #divine #focus #superman #powerofthought #loveworld #inspired
https://www.kingsch.at/p/SlcxUmR
STUDY TO SHOW YOURSELVES APPROVED [1-YEAR BIBLE READING PLAN] 👉1 Corinthians 14 & Proverbs 3-4 Proverbs 3:1 My son, forget not my law; but let thine heart keep my commandments: 3:2 For length of days, and long life, and peace, shall they add to thee. 3:3 Let not mercy and truth forsake thee: bind them about thy neck; write them upon the table of thine heart: 3:4 So shalt thou find favour and good understanding in the sight of God and man. 1 Corinthians 14:1 Follow after charity, and desire spiritual gifts, but rather that ye may prophesy. 14:2 For he that speaketh in an unknown tongue speaketh not unto men, but unto God: for no man understandeth him; howbeit in the spirit he speaketh mysteries. 14:3 But he that prophesieth speaketh unto men to edification, and exhortation, and comfort. 14:4 He that speaketh in an unknown tongue edifieth himself; but he that prophesieth edifieth the church.
In the demonstration of Spirit of God and in power. We are ready! #SuperSunday #PSZ #MosesBliss #MonthofBeauty #cemaiduguri #nnwz2
Still celebrating my exceptional Zonal Pastor. Happy Birthday Sir #POOA29 #LuminaryPOOA29 #cemaiduguri #nnwz2
RELATE IN LOVE [Excerpt of Today's Rhapsody of Realities] Our theme verse says, "Be tolerant with one another…." Be humble to accommodate and tolerate your brothers and sisters in Christ. The Bible says no one should "...think of himself more highly than he ought to think..." (Romans 12:3). God expects you to think highly of yourself, but you're not to exalt yourself above others. If you found yourself exhibiting traits of resentment and intolerance, consciously re-culture yourself with the Word. Be sure to only give vent to the love of God in your life. CONFESSION With all humility, gentleness, and patience, I relate with others graciously, lavishly expressing God's love to my world. I'm accommodative and kind towards others, giving allowance for their shortcomings and imperfections, because the love of God is shed abroad in my heart by the Holy Ghost.
#ProgramAlert: Christ Embassy Dansoman Last Stop presents, "Total Experience" Date: Saturday 31st August 2019 Venue: Ebenezer Down, LivingStone. Time: 5:30pm Praise God forevermore!! #CeAccraGhanaZone #CEDansomanLastStop