ISM AWARDS 2019!!! Still celebrating our Top Partner in the 30th position - Pastor Carol Frank of The Light House, United Kingdom. Thank you for your outstanding partnership which made a difference in the lives of millions of ministers at the International School of Ministry in 2019! #LoveworldAwards2019 #ismawards #IPPC2019 #ism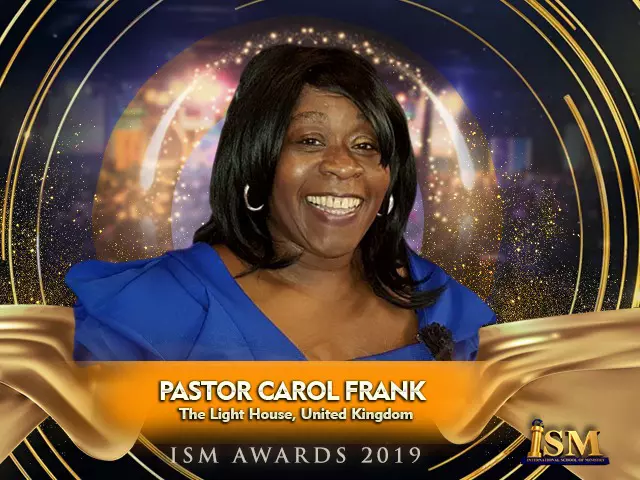 Evelyn Abotsi
commented:
Congratulations 🎉 The glory is all on you 🙏
Happy birthday to my very very Dear Sis Aimee humm la fille du Pere ba tika yo❤❤❤❤❤
@PstAndy - Count Up 3 days to go "Heavenly Celebration Loading" #PDA2111 #CEDurbanCentral #CEDurbanGroup #CESAZone2
The BEST day of my life.😭 This is somthing that money cannot buy. I dreamt and prayed for a moment like this and it came to pass. I can't thank my Father Rev Dr Chris enough for such an honour.What a Wow! Pastor, Sir you have truly given my life a MEANING.❤#IPPC2019 #lima2019
It's all about loveworld music concert.!!!!
Grade 1 ballet exam in Rusternburg
Don't look at the task; look at the grace that is available. #IPPC2019 #CECanada #CEScarborough #TheElite
Learn more in today's Rhapsody. Good day...
ISM AWARDS 2019!!! Still celebrating our Top Partner in the 28th position - Pastor Bezalel Nganbo of Christ Purpose Church, Kenya. Thank you for your outstanding partnership which made a difference in the lives of millions of ministers at the International School of Ministry in 2019! #LoveworldAwards2019 #ismawards #IPPC2019 #ism