LOVEWORLD DIGITAL EVANGELIST: *📢📢📢📢📢📢Hello everyone* *CALABAR MIRACLE CRUS on KingsChat Web
*📢📢📢📢📢📢Hello everyone* *CALABAR MIRACLE CRUSADE* happening this Friday will be streamed live! To participate *ONLINE* anywhere around the world if you are not in Calabar, kindly click on this *CEFLIX LINK* below👇 https://ceflix.org/videos/watch/1848802 *God bless you.*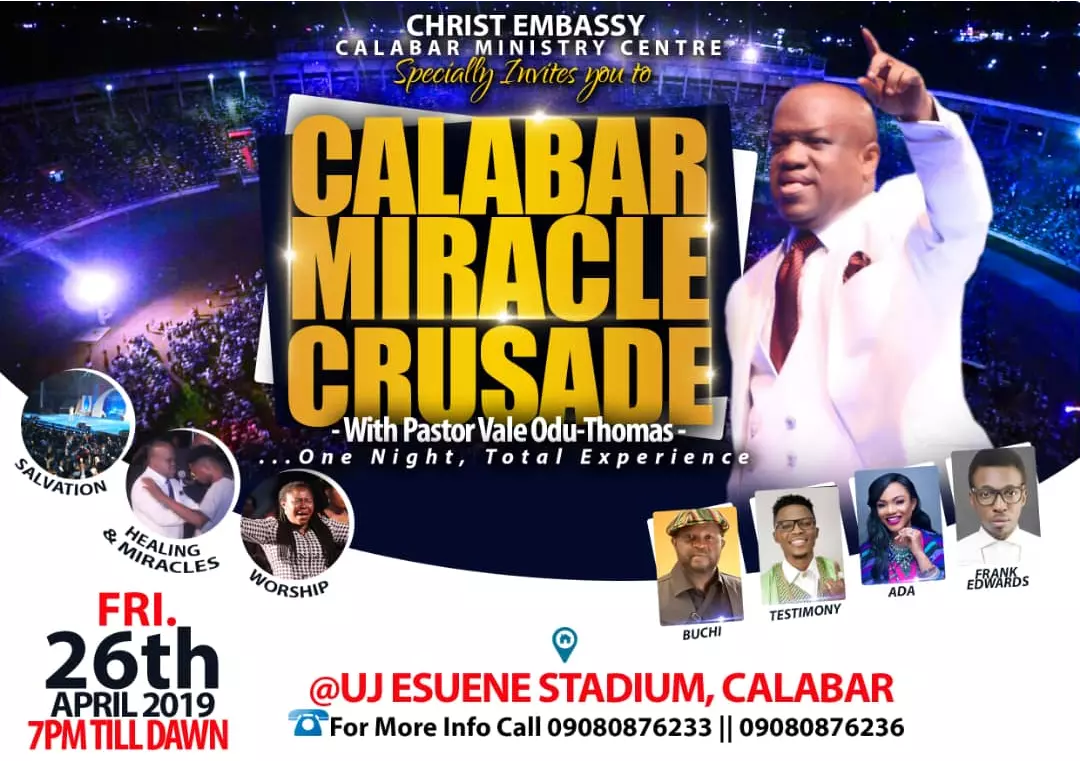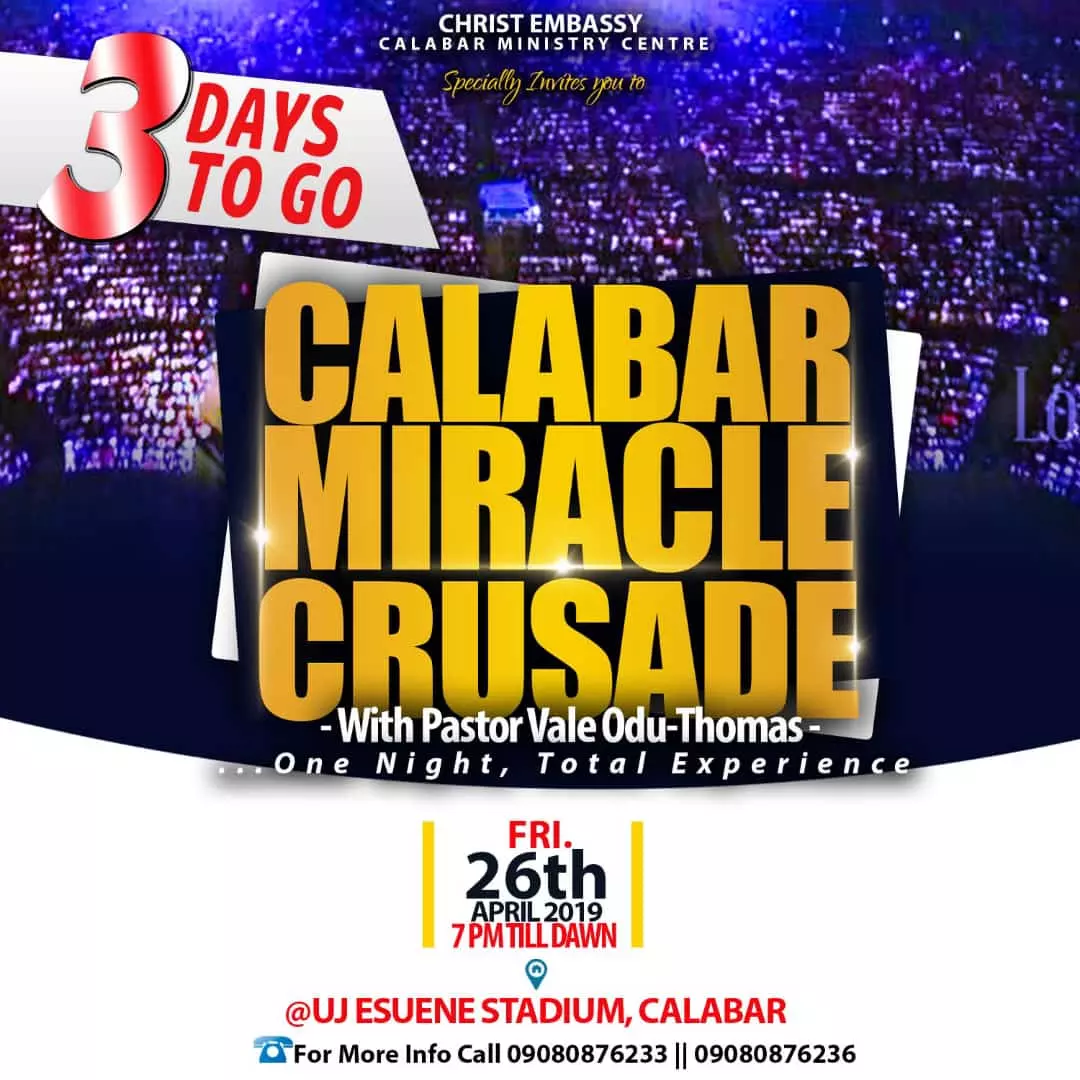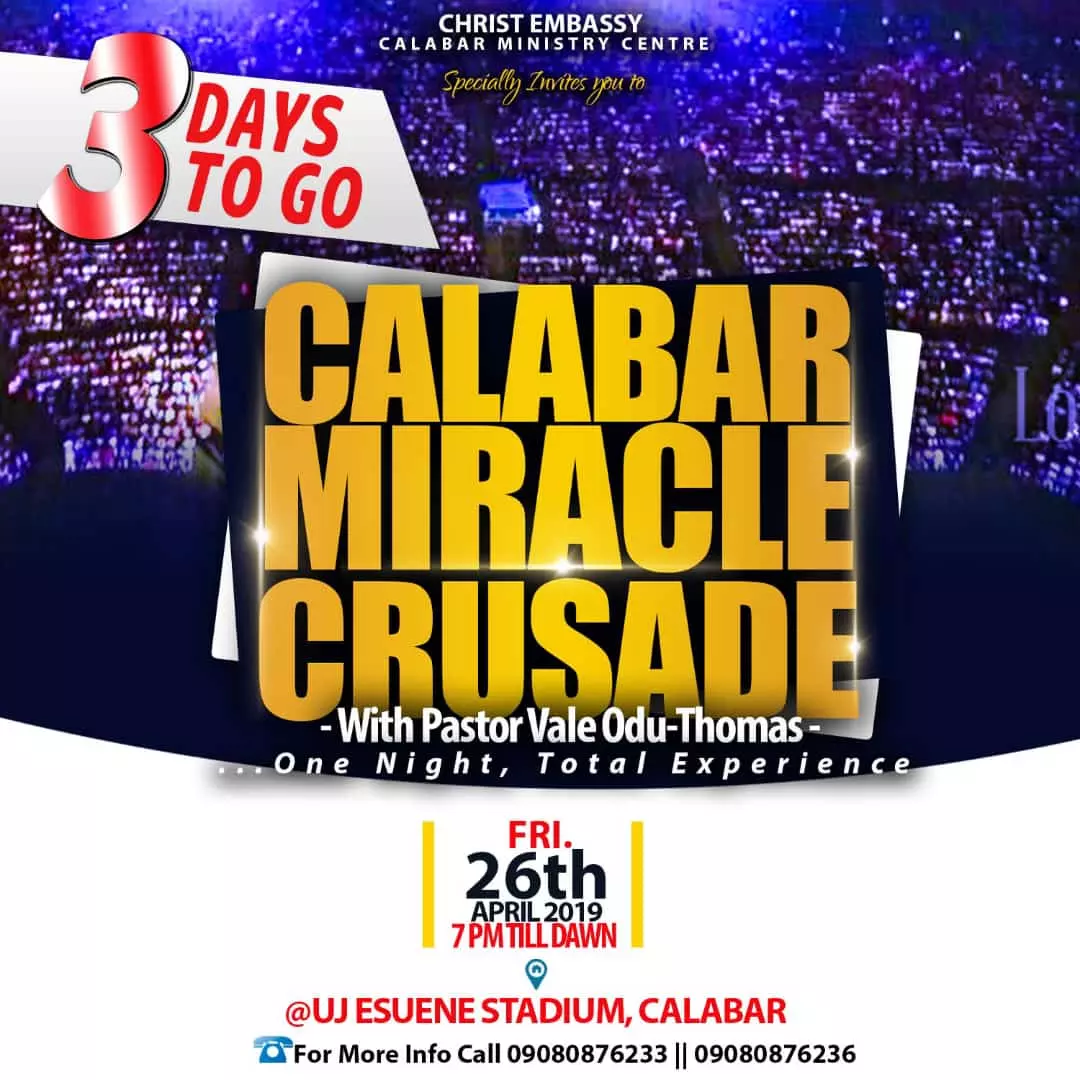 Happy Birthday Sister Lithia. Always sweet, amazing and a great soldier. Always always helpful and afire for the gospel. Of your increase, there shall be no end. It's new level and dimension. 🤗🤗🤗 #cecanada #cescarborough #ceyork #cenorthyork
*📢📢📢📢📢📢Hello everyone* *CALABAR MIRACLE CRUSADE* happening this Friday will be streamed live! To participate *ONLINE* anywhere around the world if you are not in Calabar, kindly click on this *CEFLIX LINK* below👇 https://ceflix.org/videos/watch/1848802 *God bless you.*
Glorious Miracles at LCC6 Easter Praise jam. Healings take place in an atmosphere of worship #celcc6easterpraisejam #celcc6 #churchofchampions #celcc6@celz1rocks..
PRAISE IS WHAT WE DO. #GOHP #TXZone1 #ZTXZone2 #PastorMike
#MegaCampusCrusade #MCC4C #AN2RR #BLWCAMPUSMINISTRYROCKS #UniversityOfCalabar #Botszone Luminary moments...
🤓🤔😲 #cesazone5 #ceborrowdale1 @lolworld #laughter
...you must have the evidenceThen the Master Jesus, after briefing them, was taken up to heaven, and he sat down beside God in the place of honor. And the disciples went everywhere preaching, the Master working right with them, validating the Message with indisputable evidence.