Lmam Canada: ⚡⚡🥳🥳🥳HAPPENING LIVE🥳🥳🥳⚡⚡ . . Countless on KingsChat Web
⚡⚡🥳🥳🥳HAPPENING LIVE🥳🥳🥳⚡⚡ . . Countless lives will be impacted, testimonies birthed and destinies changed as we join the Man of God Pastor Chris, For the December 31st Global New Year's Eve Service with Pastor Chris. Be there and invite everyone in your sphere of contact to be part of this. . . . Join us live Dec 31st at 3pm EST via loveworldcan.ca . . . #lmam #LMAMCANADA #rhapsodyofrealities #pastorchris #monthofthanksgiving #shoutglory #rejoice #standontheword #CEcanada #christianquotes #soulwinning #soulwinner #reachout #praise #praisethelord #praisegod #praiseandworship #praisehim #newyearsresolution #newyears #newyearseve #2021 #2021goals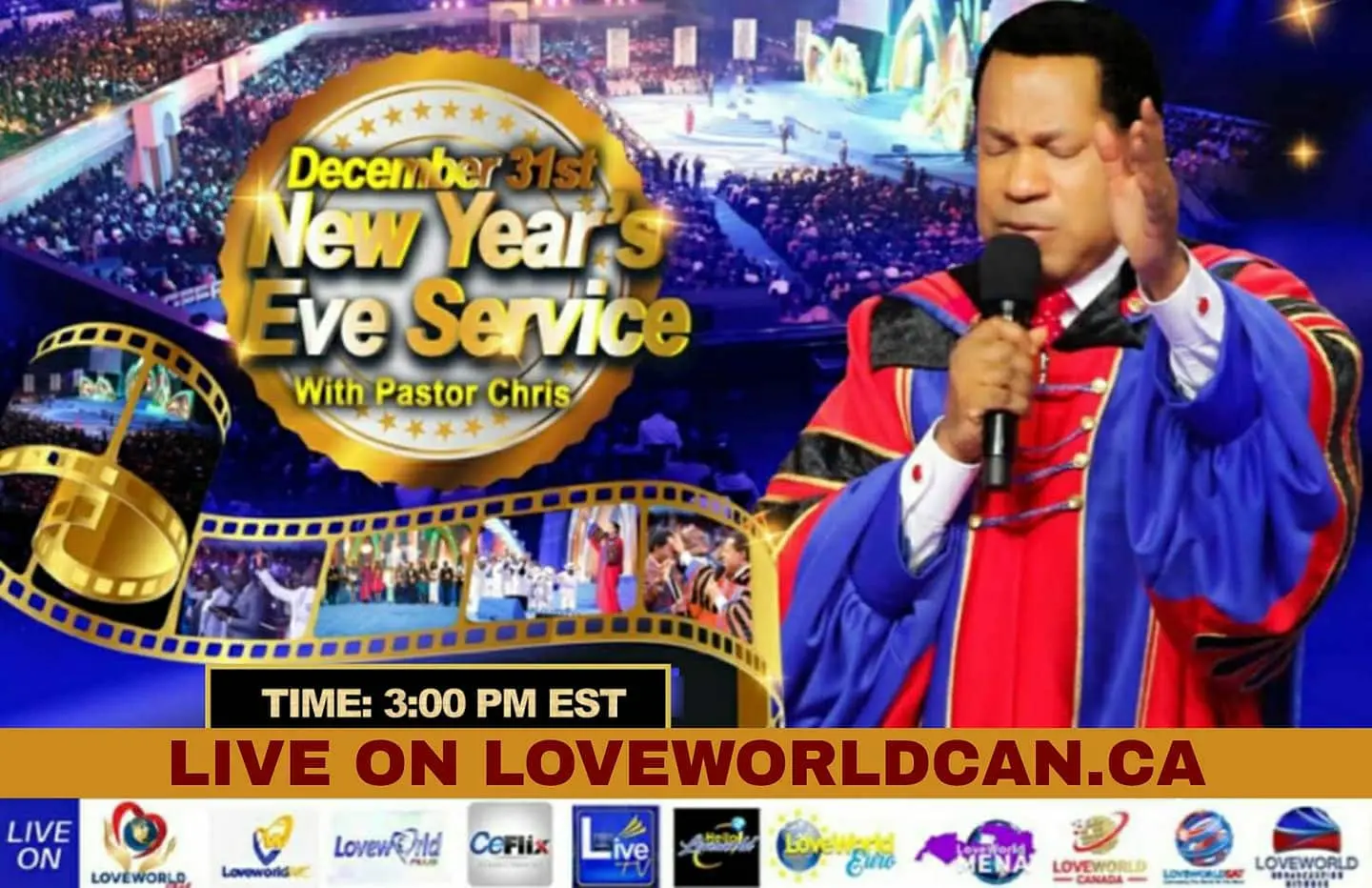 Thomas
commented:
USTR🅰️DE🅾️PTI🅾️NS... it's really lucrative way of earning consistent income weekly with just little investment and it doesn't require any experience, just step by step instructions..It's an investment where you invest on bitcoins and the sum of bitcoins you invest in, will been process and doubled in a multiple in 7 days trade and then invested in the same account that you invested in again and again, you can invest with credible Asset traders and earn returns of ... $300 to earn $3,000, $400 to earn $4,000, $500 to earn $5,000, $600 to earn $6,000, $700 to earn $7000, $800 to earn $8,000, $900 to earn $9,000 $1000 to earn $10,000.All in 7days trade and 10% will be my commission and no extra payment before withdrawal .. De me on WhatsAp +1850 7391660
Happy Birthday esteemed Brother Steve Irabor. You are so special and unique. Thank you so very much for always being available for the propagation of the gospel. Your service and loyalty to God's people is remarkable. Continue to enjoy God's abundant grace. I Love you dearly
PRAYERS CONTINUES WITHOUT CEASING
#Dec31stserviceonRadio #enter2021withPastorChris #prayathon2020 #thanksgiving #yourloveworld
#Dec31stserviceonRadio #enter2021withPastorChris #prayathon2020 #thanksgiving #yourloveworld
Meditate on the epistles and make them work for yourself,study and pray like the epistles were written for you and you will have results. (Culled from Cultivating a Spirit of Prayer) #3daysofprayerandfasting #CEBrisbane #CEAustralia
Celebrating an exceptional Leader. Thank you so much for all you do. Enjoy a most beautiful birthday. I love you. 🥳💃💞💋💋💋💝 #Lwcentralchurch #GlamourPcf #Superstarscell
Convicted spy who sold US military secrets arrives in Israel, granted citizenship A former Navy intelligence analyst who spent 30 years behind bars for selling U.S. military secrets to Israel, arrived in Israel Wednesday where he and his wife were formally granted citizenship by Prime Minister Benjamin Netanyahu. http://feeds.foxnews.com/~r/foxnews/world/~3/SsFQslXj2RI/convicted-spy-sold-military-secrets-arrives-israel-citizenship
Nina Dobrev and Shaun White Are "In Love" and Planning Their "Future Together" It's all downhill from here for lovebirds Nina Dobrev and Shaun White. The pair, who first spurred romance rumors in March and just enjoyed their first holiday season together, are... https://www.eonline.com/news/1223046/nina-dobrev-and-shaun-white-are-in-love-and-planning-their-future-together?cmpid=rss-000000-rssfeed-365-topstories&utm_source=eonline&utm_medium=rssfeeds&utm_campaign=rss_topstories
Ten smartphone trends we want to see in 2021 Here's how the smartphone market can be better for the consumers in 2021, from product to marketing and everything in between. https://www.techradar.com/news/ten-smartphone-trends-we-want-to-see-in-2021/
It's the last day of the year 2020 and it's my BIRTHDAY TODAY Lord from the bottom of my heart I am very grateful. I enjoyed PROSPERITY, DIVINE HEALTH, INCREASED IN THE WISDOM OF GOD LIKE NEVER BEFORE, ENJOYED THE BLESSINGS OF THE LORD CONTINUALLY. HAPPY BIRTHDAY TO ME.