CE Southern Africa Zone 4: HAPPY THANKSGIVING! It's THANKSGIVING this on KingsChat Web
HAPPY THANKSGIVING! It's THANKSGIVING this Sunday! Psalm 100:4-5 You can pass through his open gates with the password of praise. Come right into his presence with thanksgiving. Come bring your thank offering to him and affectionately bless his beautiful name! For the Lord is always good and ready to receive you. He's so loving that it will amaze you— so kind that it will astound you! And he is famous for his faithfulness toward all. Everyone knows our God can be trusted, for he keeps his promises to every generation! Let's celebrate all that the Lord has done for us this year! See you there😉 #cesazone4 #CapeTown #cesazone4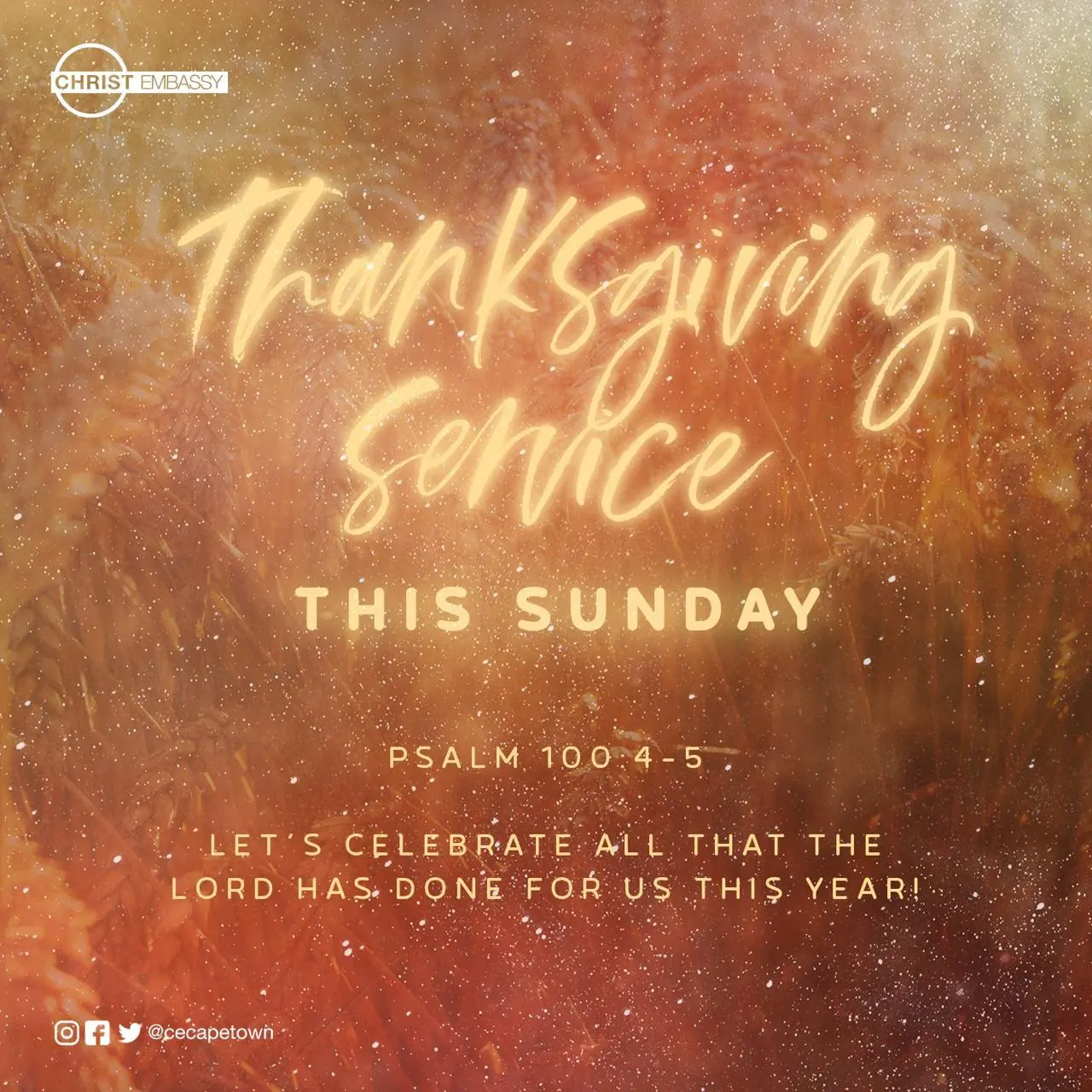 Jason Godwin
commented:
CRYPTO FX PRO TRADING PLATFORM, Why sleeping why others are making billions of dollars💴💵💶? This is an online investment which help us to earn more profit in a given period of time. by investing amount of money or bitcoin, to be traded on in the international market with the use of Auxiliary computers and software, using strategy to win profits. With the minimum investment of $300 you can get profits of about $3,000+ with my fast and trusted platform ... $300 to get $3,000 weekly. $400 to get $4,000 weekly. $500 to get $5,000 weekly. $600 to get $6,000 weekly. $800 to get $8,000 weekly. $900 to get $9,000 weekly. $1000 to get $10,000 weekly. DM me on WhatsAp.... +12402307483 for more info if you are interested.
HEALING STREAMS TESTIMONIES LIVE SHOW💞💯🙌💃 Inspiring moments with the esteemed Pastor Rhoda Olusina, Pastor Kingsley Obi and Pastor Kufre Nelson of the Healing School on the impact of the Healing Streams. So intriguing, you need to be a part of it. Keep participating @ healingstreams.tv with your loved ones. Like, share and comment. #healingtothenations
My expectation is the Holy spirit to heal all those that are been attacked by devil, to release them from the hands of the evil spirit, and also to free those that are in the prison without any offence. Let the word of God prevail in the hearts of men all around the world.
CELEBRATING OUR VIEWING CENTERS CHAMPIONS 🎉💯 Special thanks to the Group Pastor, CE AGBARHO GROUP, Warri Ministry Centre. Esteemed Pastor Jide Owoyemi, for confirming the Sponsorship and Set-up of 100 viewing centers for the Healing Streams Live Healing Services. You too can sponsor and set-up of viewing centers for the Healing Streams Live Healing Services. Be a proud sponsor today! #healingstreams #healingstreamstv #healingtothenations #healingstreamsmcw
HEALING STREAMS TESTIMONIES LIVE SHOW💞💯🙌💃 God is giving many more the opportunity to receive the Gospel through this impactful program - Healing Streams. ~ Pastor Rhoda Olusina Keep participating @ healingstreams.tv with your loved ones. Like, share and comment. #healingtothenations
Prayer service Today was power packed ...we so spoke in tongues, made power ready available, and changes have been caused in our world, for the benefit of the gospel. #LWCampusMinistry #LWcameroonGroup2 #LWUniversityOfBamenda
The Annual Herald Breaking News!!! BLW UK Zone B is set to celebrate its End of Year Thanksgiving this Sunday. Notable feats this year include: ◇2nd Place Top Partnering Campus Zone ◇4th Place Top Partnering Campus Fellowship University of East London ◇2nd Place Top Partnering Campus Zone for Rhapsody of Realities ◇3rd Place Top Partnering Campus Zone for Teevo and Kiddies Rhapsody ◇3rd Place Top Partnering Campus Zone for Healing School ◇4th Place Top Partnering Campus Zone for Campus Ministry ◇2nd Place Top Partnering Campus Zone for LoveWorld UK Strategic Intitiatives ◇7 elected representatives in 5 Student Union Bodies ◇3 elected representatives in the National Union of Student #Thanksgiving #blwukzoneb #blwcampusministryrocksTM