CE BAYELSA NATION: Happy Wedding Anniversary Highly Esteemed on KingsChat Web
Happy Wedding Anniversary Highly Esteemed Pastor Lanre and Pastor Omoh Alabi. 💕💕💕💕 Thank you for being a tremendous blessing to us all. ❤️❤️We love you Sir and Ma. Courtesy: Loveworld Foundation School, Nigeria South South Zone 1 #TLB #CEBAYELSA #thelandofgrace #NSSZONE1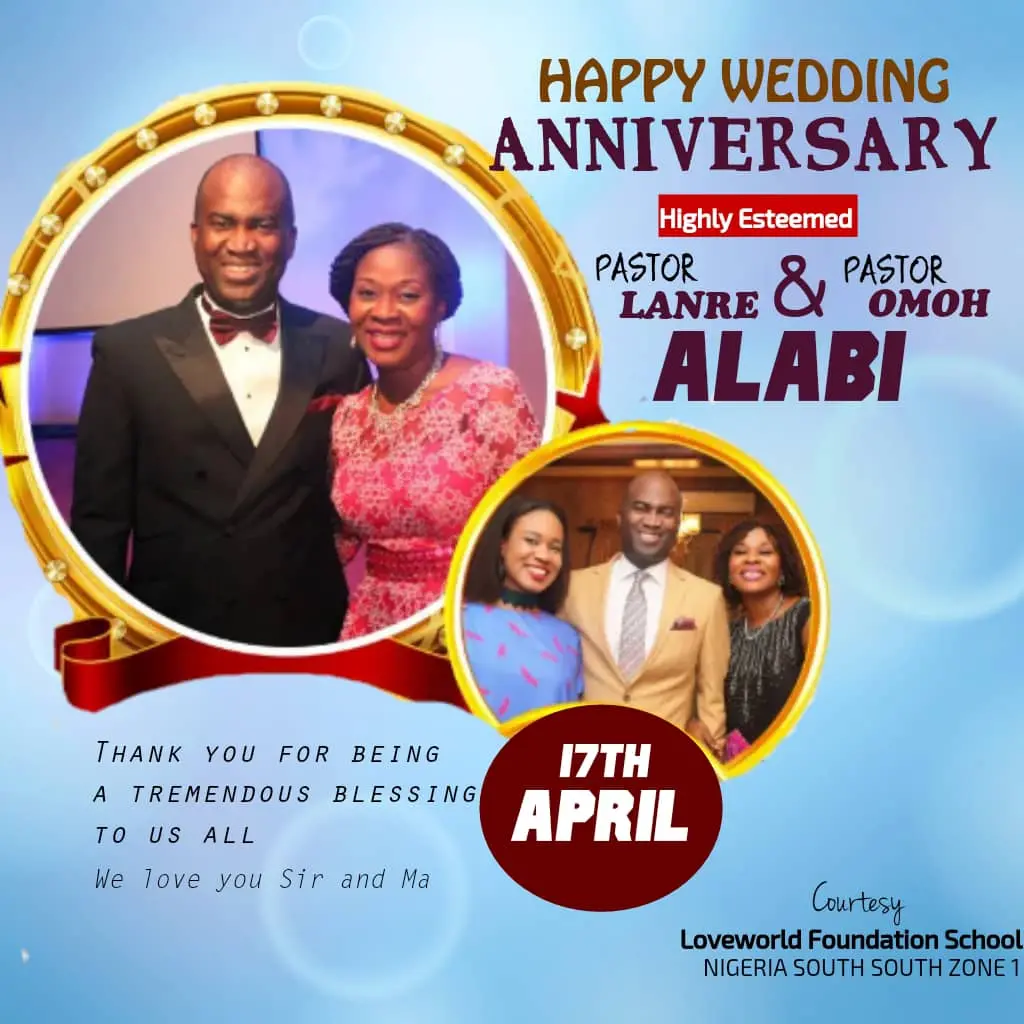 Angela mclymont
commented:
Happy Anniversary highly Esteemed Pastor Lanre ❤
Grateful Pfa'
commented:
Congratulations dear Esteemed Pastor Sir &Ma
Happy Wedding Anniversary Highly Esteemed Pastor Lanre and Pastor Omoh Alabi. 💕💕💕💕 Thank you for being a tremendous blessing to us all. ❤️❤️We love you Sir and Ma. Courtesy: Loveworld Foundation School, Nigeria South South Zone 1 #TLB #CEBAYELSA #CEUGHELLI #CESAPELE #NSSZONE1
Kindly Give us a DM for your Structural,Architectural and any type of Graphics Design....We are ready to Deliver💪💪
PASTOR CHRIS TEACHING ON SUPERSCREEN Have a great day starter, and a perfect winding up with Pastor Chris Teaching on Superscreen Television, every day by 6 am – 7am and 6 pm – 7pm. For sponsorship, and inquiries use details on the ecard
Congratulations to sis Esther New level From Glory to Glory #Graduation #foundation school #DSP1 region #Ceukzone3 #Croydon #Virtuous women
Hope you are prepared already? Not that you are preparing? Grate opportunity awaits those who are prepared already and not those who are preparing!! Wow!!!! What a glorious service with our Esteemed Pastor Chika Alex Umeh #SEZ1 #CEUmuahia
Happy Happy Wedding Anniversary Highly Esteemed Pastor Ma & Sir, Your union keep getting stronger in love, Joy, Laughter, peace and Beauty till rapture.. I love you dearly!