BLW Teens Ministry: Happening Tomorrow: New Year Message on KingsChat Web
Happening Tomorrow: New Year Message Launch in Teens/Youth Churches across the Ministry. Make plans to get your copy and sponsor free copies to other teenagers and youths. #PrepareyourhearttoserveGod #MakepreparationsforthehouseofGod #PreparewiththeGospel #PreparetomeetGod #lwteensministry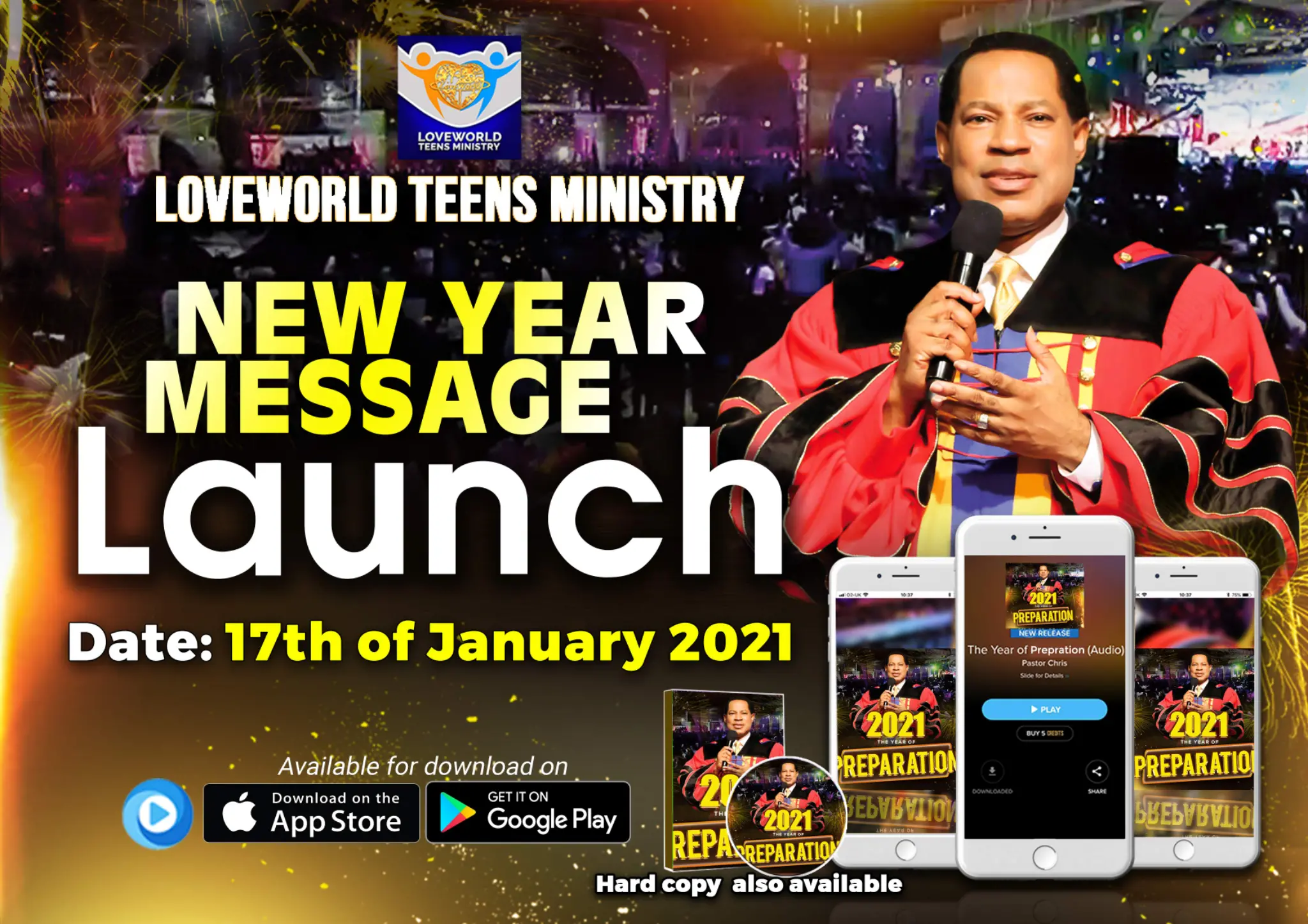 Check out my inspiring post on Yookos!
It's Day 7 of #8DaysofMeditation (A Special Preparation Edition) Today's Message Focus: "HE IS OUR WISDOM AND WE ARE BUILDING HIS HOUSE" ✅ ✅ Use the unique link https://pastorchrisdigitallibrary.org/8dom/cemidwestzone to access today's Study on PCDL TV. ✅ Remember to download the Study Curriculum which is available for both adults and children. ✅ Upon completion of today's study, kindly create your avatar and post on your KingsChat timeline and get others to do same. God bless you!!  #8DOM #Cemidwestzone #WatchOnPCDLTV #2021YearofPreparation
Good morning dear teachers please join today
HAPPENING NOW!!! DAY 3 CELZ3 LEADERS PREPARATION SUMMIT Expectations are high! There is excitement in the air! Our Leaders are praying and worshipping. Ready to receive precious words and an impartation of the spirit from today's session. Hallelujah! #Theyearofpreparation #Leaderspreparationsummit #Celz3
Check out my inspiring post on Yookos!
Ongoing: Camp Meeting with Esteemed Zonal Pastor- Pastor Marcel Obode. #NWZ1
📌As the body of Christ, you have to know what we are about now and be at it! 📌We are heirs of God and joint heirs with Christ. 📌Are you living like you are the heir of God? Like, Share, Comment and follow this superuser today. #Rebroadcast #Yourloveworld #Yourloveworldspecials
Check out my inspiring post on Yookos!
🔊🔊 DAILY HEALTH CONFESSIONS We are proclaiming God's word in our lives #spreadingpastoruche #katalambano #healingschool #healingstreamstv #loveworldukzone4 #ukzone4 #lwccm