LoveWorld UK: HAPPENING NOW: YOUR LOVEWORLD REBROADCAST on KingsChat Web
HAPPENING NOW: YOUR LOVEWORLD REBROADCAST Our dear man of God, Pastor Chris is ministering now! The opportunity to relive the glorious experience is now available, tune into Loveworld UK to catch the rebroadcast. 🧑🏾‍💻: Watch Loveworld UK on ⁣⁣⁣ 📲: LIVETV Mobile App 💻: www.loveworlduk.org/watch-live⁣⁣⁣ 📱: Loveworld UK 3.0 Mobile App⁣⁣⁣ ⁣⁣⁣ To Partner/Contact us⁣⁣⁣ Call: +442075115830⁣⁣⁣ Email: sponsors@loveworlduk.org; info@loveworlduk.org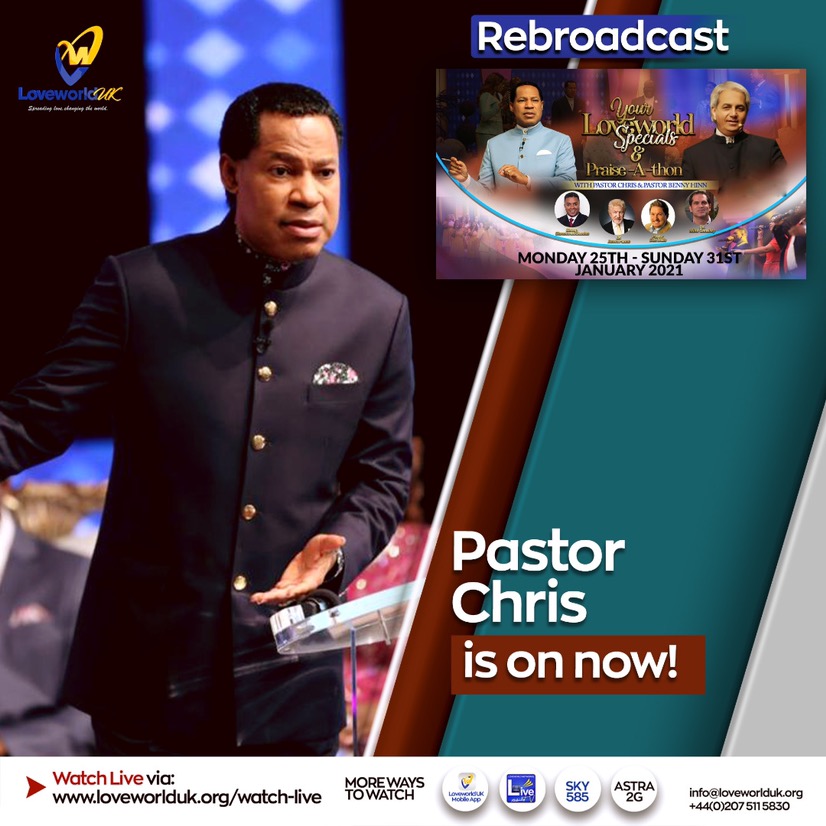 Thomas
commented:
Hxf Crypto currency trading platform .. For only guyana🇬🇾 UK🇬🇧, USA 🇱🇷 and south African🇬🇲 it's an investment where you invest on bitcoins and the sum of bitcoins you invest in, will been process and doubled in a multiple of days trade, after you cash out, then you can reinvested in the same account that you invested in again and again you can invest with credible Asset traders and earn returns of .. $300 to earn $3,000, $4000 to earn $4000, $5.00 to earn $5,000, $6,000 to earn $12, 000 , $7000 to earn $14,000. All in 7days trade and 10% will be my commission and no extra payment before withdrawals if you are ready inbox me on WhatsAp +18507391660
Preparing with Rhapsody of Realities
Preparing with Rhapsody of Reality.
LOVEWORLD LADIES NETWORK- 24HOUR PRAYER CONFERENCE FEB 19TH - 20TH #lln24hoursonlineprayer #loveworldladiesnetwork #lln #cemidwestzone #cesiluko #group6
...shift from anyone that diminishes you! shift from past mistakes and unproductive relationships! watch out for #oneleap and #bestofyou #F-KIKKY ❤
"There is a message that produces prosperity, if you don't listen to it; you can't get it!". Streaming LIVE on http://bit.ly/VICHURCH1
Happy birthday esteemed Sister Brenda
#Birthdayloading #Gracepersonified #Celebratingmypastor #CEDivinegraceiboloji #1daytogo #28January
If you're not making mistakes or bad decisions, then you're not yet taking enough risk or learning enough to continue grow as a leader.