The Haven Nation: Happy Wedding Anniversary Highly Esteemed on KingsChat Web
Happy Wedding Anniversary Highly Esteemed Deacon Robert and Deaconess Ugo Geri. The Haven Millennials Networks celebrates the great grace upon your union. We love you Sir and Ma. #THMN #TheHavenNation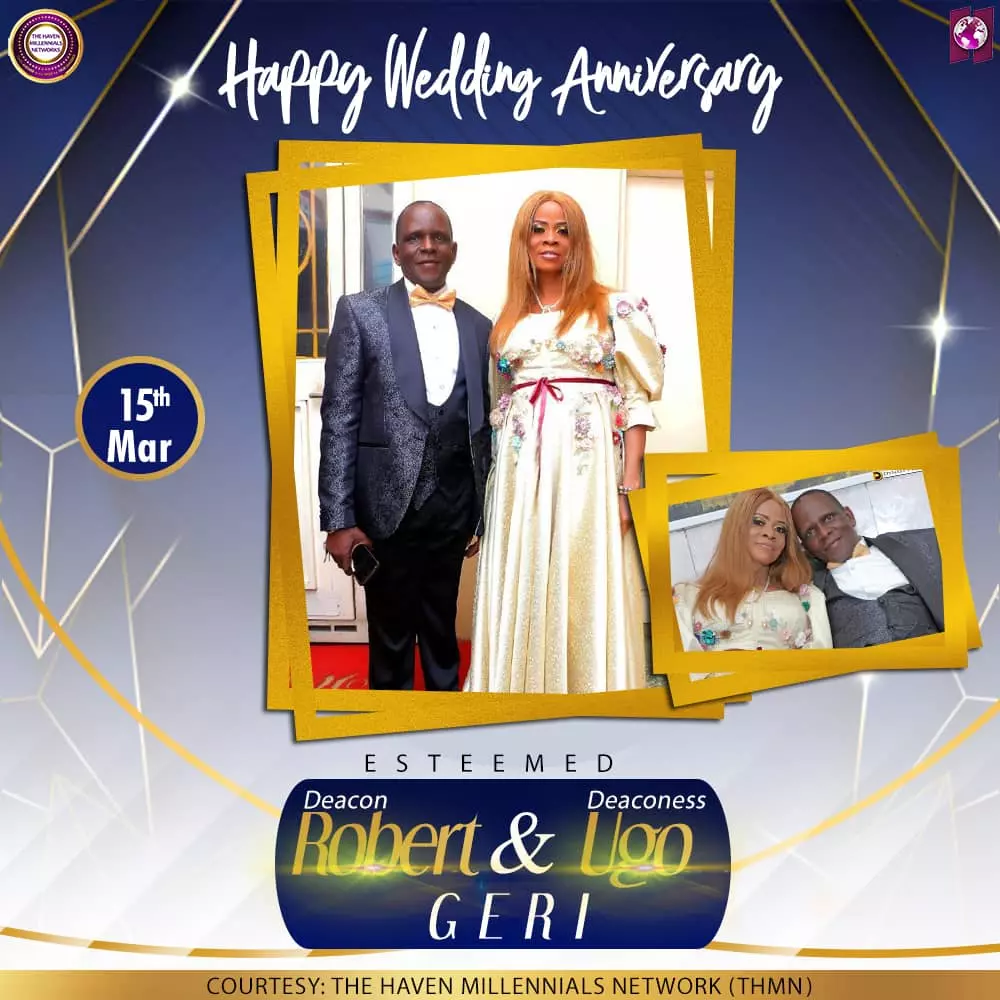 Sis Mabel
commented:
Happy wedding anniversary sir and ma. We are blessed to have you with us in zone A5
Pastor Benson avin izola
commented:
This is how it works..join our hfx crypto currency trading, winning is the best option.. our church members are benefiting from it 1. You set up your trading account. 2. You fund your trade account with your investment capital. 3. Once the whole process is done and account is set for trading you've  full access to your trading account and you can see everything yourself as the process are going. 4. You get your profit after upgrading process is done, the end of the days trade. 5. Clink on your withdrawal process on your account, when you choose to withdraw, your trading profit..Congratulations to everyone who benefited from my company yesterday @cryptochin. I still want more people to benefit. Ask me how. without sending money to anyone 100% legit..for more information contact me on WhatsAp +1 (740) 651-1971
This week good vibes only#MondayMuse#
It is now happening exclusively on www.pcdl.tv 👉 Expose' on Change (A 14 Days Study) with faith stirring messages airing daily for you. Kicking off with Day 1 Study - The Month of Change #ExposeonChange #HappeninginMarch #watchonpcdltv
Pray-A-Thon 2021 - Mon March 15 Our 3 Day Global Healing Streams Live Healing Services concluded yesterday, with amazing results. The power of God was experienced around the world in an extraordinary manner, with salvations, healings and miracles from Friday to Sunday. Lots and lots of these are being shared all over the world. With over 4.1billion unique online logins last night, we've opened new unprecedented records for world evangelization. It's indeed a new day for the furtherance of the gospel, and we're grateful to be a part of this phenomenal end time move of the Spirit. Thanks to all you amazing Saints and ministers of God who helped to make this happen. It's a sign the Lord Jesus is coming soon. Hallelujah! Remember, if you received a miracle during the program, make sure you share your testimony; visit http://healingstreams.tv to find out how. Your heritage in Christ is one of victory unto victory. Learn more in this Monday's Rhapsody. Visit http://rhapsodyofrealities.org At our prayer times today, we'll pray fervidly in tongues of Spirit, thanking the Lord profusely for the Healing Streams services, and for every healing and miracle received; declare that streams of healings and miracles continue to flow non-stop, all over the world, to the glory and praise of His Name, and a mighty harvest of souls to the kingdom. God bless you. #prayingwithpastorchris #cellministry
Divine Health Confessions - 15 March 2021 #iSpreadFaith #healingtothenations #cesazone5 #zimbabwe
Join us as we impact 371 million souls with the message of hope. LOVEWORLD MENA NETWORK CONFERENCE holds March 19th 20th, 2021.
371million souls are dependent on us. What role will you play in making sure the gospel gets to this people? THE TIME IS RUNNING OUT! Register Now For The Mena Conference 👇👇👇 https://cloveworld.org/mena_conference/register?ref=CLoveWorld
The Mandate with T.A.K @trusouthking @mrsamjamz @rozeyofficial @deola_forever @chookarmusic @officialisraelosho @xano_beats @dapsybanks @fidocleff @ Sammiemcauley @CrixB #TheMandatewithTAK #Outreach #Evangelism #Soulwining #loveworldnation #CeOkeira1
Join the @icm4c to pray for the #GO2inc
Starting Today -- EXPOSÉ ON CHANGE - A 14 Day Study, Happening From March 15th - 28th! Today's Message is titled "MARCH, THE MONTH OF CHANGE" Participate live using this👇 link https://pastorchrisdigitallibrary.org/exposeonchange/celagosz4 😎Take advantage of this opportunity. # ExposeonChange #HappeninginMarch #Watchonpcdltv #celz4