PastorLesley: Celebrating Royalty, Celebrating Greatness, Celebr on KingsChat Web
Celebrating Royalty, Celebrating Greatness, Celebrating Excellence, Celebrating Impact Pastor Sir Celebrating you is Celebrating all of the above. Thank you sir for the investment of your personality in us. Happy Birthday Pastor Sir 🎉🎉🎉 #PE1210 #TheEagle #blwzimzone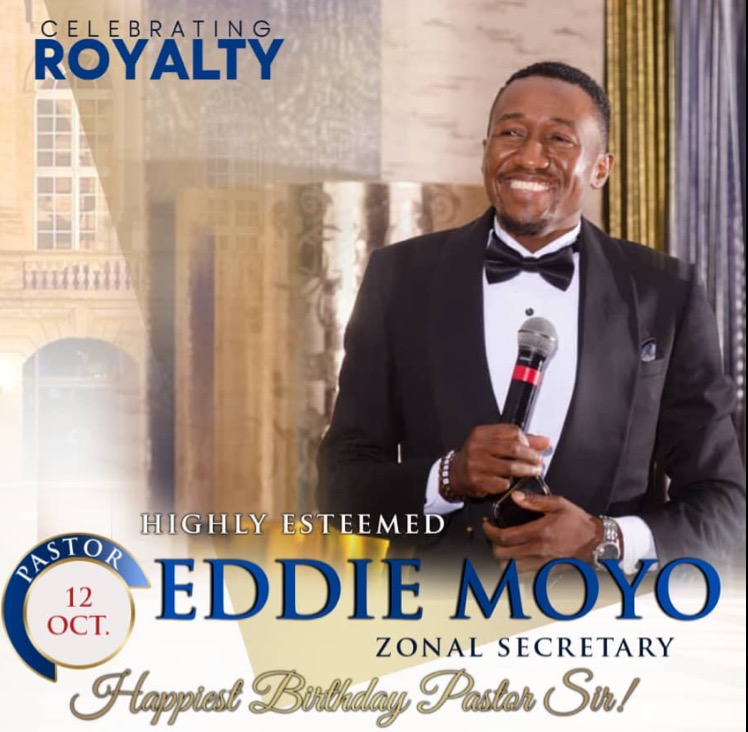 Are u readdyyy...Its celebration of miracles at The Great Aba Miracle Crusade with our Highly Esteemed Zonal Pastor on Sunday 20th Oct. by 3PM. Glorrrryyyy!!!
Happy Birthday Dear Deaconess Bimpe! Thank you ma'am for all you do for God! We love you dearly!! #marylangroupisrich!! #celz1rocks!!
Happy Birthday dear Savanna!!!!! What a wonder you are. You are a city set on a hill, Your light shines brighter and brighter... I Love you dearly #CeBramptonWest #CeCanada
Happy birthday esteemed sister Ifeoma! You're a burning and shining light and you shine brighter and lighten your world continually. More grace! I love you! 😘 🎉🎉🎂🎁💃🎉🎉 #CelebratingIDU #IU1210 #HBRegionalRep
#CENaplesITALYHAPPYBIRTHDAY TO YOU SISTER FAITH INCREASE IN WISDOM. GRACE AND PEACE ARE MULTIPLIED IN YOUR LIFE. KEEP SHINNING. THANK YOU FOR BEING A BLESSING TO US AND WE LOVE YOU.
Take advantage of God's extraordinary power in overcoming life's adversities by expressing your faith. Your faith is the victory that overcomes the world. Cheer up; the victory is yours already.* http://kenespoint.com/2019/10/12/your-faith-is-the-victory/
Blessed be God! In Christ, I've got the victory; I've overcome the world, its systems, economies and economics. I'm galloping in a perpetual victory parade.