PromiseKeeper: Happy Birthday to Pastor Nicolas. on KingsChat Web
Happy Birthday to Pastor Nicolas. You are a success forever. #CEABIDJAN #CeIvoryCoast #EWCAVZ2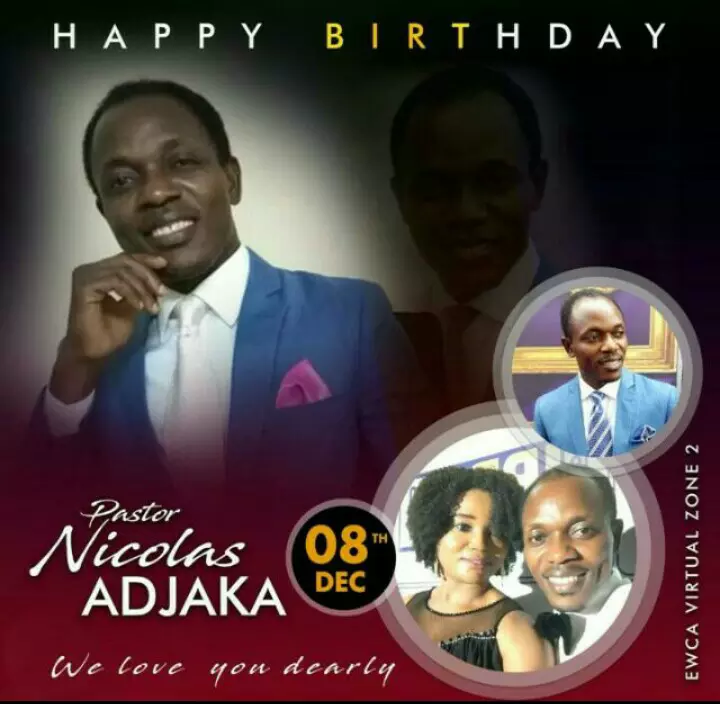 kouame konan fernand
commented:
Happy birthday Pastor! I love you! You are an inspiration for me! Thank you for your love ans kindness! Happy birthday sir!!!
Christ embassy gaba eavz3 day of service. Happy birthday Sir. Eavz3# Uganda# Blwdayofservice#
GRATEFUL SOUL: Happy to be a recipient of the word, home goodies and a Tshirt #dec7 #internationaldayofservice #cesazone5 #cehighfield
Texas Zone 2 Teens rendering their service at the FRISCO SERVICES FOOD PANTRY during the International Day of Service.
Intldayofservice #Uganda #Mainchurch
https://connect.kingsch.at/api/media/5c0b6ab647f8e1002e0b11da
DAY OF SERVICE IN HONOR OF OUR FATHER PASTOR CHRIS.... THE BEST DAD EVER
CE SPRINGS INTERNATIONAL DAY OF SERVICE CE Springs brethren celebrated our Man of God's birthday by visiting an Epilepsy Centre where several services were extended to the centre staff and patients alike. Truly a day well spent. #lwdayofservice #sazone2 #offer7 #dec7
Day of service #LWDayofservice #cekensington #hounoringourfather
Happy Birthday Pastor Chris, we just want to say we love & appreciate you so dearly! We celebrate you today with a special dance from all of us at CE Duluth. #ceduluth #ceusaregion2 #Dec7 #dancechallange0712
LOVEWORLD DAY OF SERVICE #Updates University of Ghana Campus Fellowship embarked on a Clean Up Exercise at the Liman and Kwapong halls bus stops in honor of our Dear Man of God. They also distributed copies of the book "Recreating Your World" by our Man of God to the Porters and Security in the various halls. #LWDayOfService2018 #Offer7 #Dec7 #blwghanazonea