Graced Bunmi: Happy Fathers Day Esteemed Pastor on KingsChat Web
Happy Fathers Day Esteemed Pastor Lanre Alabi sir 🥰🥰❤️❤️. Thank you for always bringing me into remembrance the words of our Man of God. I love and appreciate you dearly sir 🤗😘🥰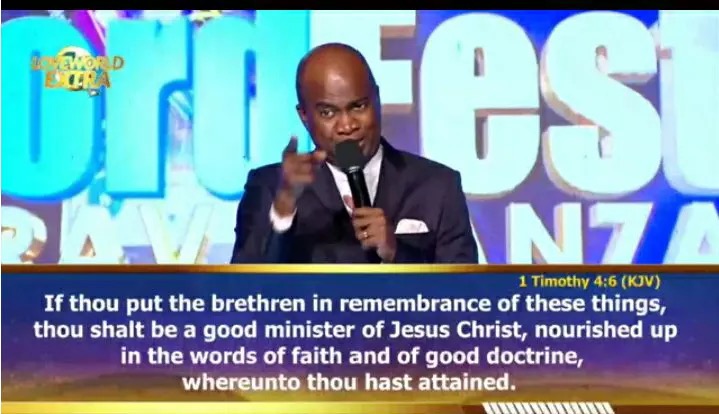 Amaka Osejindu
commented:
Happy Father's Day to my pastor Lanre. Thank you for teaching me the effective word of God sir
#sundayservice #monthofprayer #CEpointenoire2 #EWCA4
Thunder put pressure on Lightning and Bath Manchester Thunder's 64-37 victory over Strathclyde Sirens puts the pressure on Loughborough Lightning and Team Bath Netball, as the race for top spot in the Vitality Netball Superleague continues. https://www.skysports.com/netball/news/12040/12336938/vitality-netball-superleague-manchester-thunder-put-pressure-on-loughborough-lightning-and-team-bath
'Ghost town' Phuket steps up vaccinations to reopen to tourists COVID-19 hit Phuket's Tiger Muaythai camp hard. http://news.sky.com/story/thailand-ghost-town-phuket-steps-up-covid-vaccinations-to-reopen-to-tourists-12336968
Happy Father's Day Dad! You're The Best Dad Love You Dearly!
🕧🕧COUNT UP ALERT -- IT IS 19 DAYS TO THE MOST ANTICIPATED HEALING STREAMS LIVE HEALING SERVICES WITH PASTOR CHRIS🕜🕜 HAVE YOU REGISTERED? REGISTER NOW @ healingstreams.tv/3days #livehealingserviceswithpastorchris #healingstreams #healingtothenations
🕧🕧COUNT UP ALERT -- IT IS 19 DAYS TO THE MOST ANTICIPATED HEALING STREAMS LIVE HEALING SERVICES WITH PASTOR CHRIS🕜🕜 HAVE YOU REGISTERED? REGISTER NOW @ healingstreams.tv/3days #livehealingserviceswithpastorchris #healingstreams #healingtothenations
🕧🕧COUNT UP ALERT -- IT IS 19 DAYS TO THE MOST ANTICIPATED HEALING STREAMS LIVE HEALING SERVICES WITH PASTOR CHRIS🕜🕜 HAVE YOU REGISTERED? REGISTER NOW @ healingstreams.tv/3days #livehealingserviceswithpastorchris #healingstreams #healingtothenations
#sundayservice #monthofprayer #CEpointenoire2 #EWCA4
🕧🕧COUNT UP ALERT -- IT IS 19 DAYS TO THE MOST ANTICIPATED HEALING STREAMS LIVE HEALING SERVICES WITH PASTOR CHRIS🕜🕜 HAVE YOU REGISTERED? REGISTER NOW @ healingstreams.tv/3days #livehealingserviceswithpastorchris #healingstreams #healingtothenations
🕧🕧COUNT UP ALERT -- IT IS 19 DAYS TO THE MOST ANTICIPATED HEALING STREAMS LIVE HEALING SERVICES WITH PASTOR CHRIS🕜🕜 HAVE YOU REGISTERED? REGISTER NOW @ healingstreams.tv/3days #livehealingserviceswithpastorchris #healingstreams #healingtothenations