*Pray-A-Thon 2020 - Пятница Сентябрь 4* Слово Божье есть зеркало. Узнайте, как он действует, в этой пятничной рапсодии. => https://bit.ly/30XG30w Не забудьте получить новое сентябрьское выпуск и поделиться им с другими. RIN (Rhapsody Influencers Network) Advance Summit началось вчера и будет продолжаться ежедневно до субботы. Вы можете участвовать через Rhapsody app или http://bit.ly/RinAdvanceSummit Псалом 102:16 говорит: Ибо созиждет Господь Сион и явится во славе Своей. Сегодня, когда мы молимся, мы будем горячо молиться на языках Духа. Молитесь согласно 1 Тимофею 2:1-4, и для Церквей Христа по всему миру. Бог благословить вас.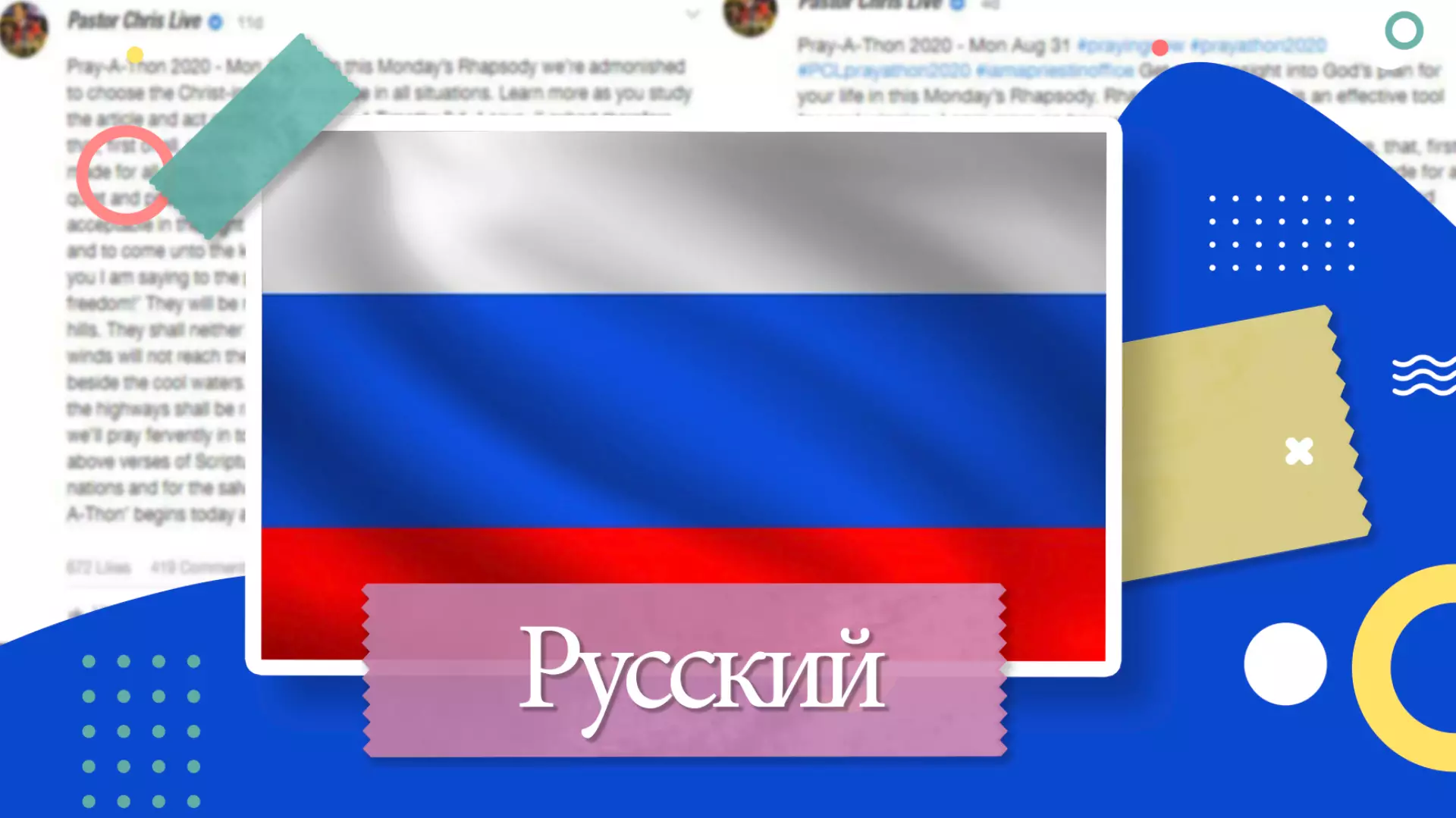 Happening On Sunday 13th September 2020.. with Pastor Niyi Moyede CE North Central Zone 1 all set on the theme: 7 FACTORS FOR A HEALTHY SPIRITUAL LIFE #pcdlusc2020 #happeningthisseptember
Am ready for this glorious conference. #celz1rocks
SPECIAL BIRTHDAY SHOUT OUT FROM CHRIST EMBASSY CALABAR MINISTRY CENTRE STAFF COMMUNITY IN CELEBRATION OF THE BIRTHDAY OF OUR HIGHLY ESTEEMED HEAD OF ADMIN, LOVEWORLD INC, PASTOR CHRISTINE -EKE. WE LOVE YOU MA! #4perfectPCD #CalMC #TeamCalabarRocks
IT'S 48 HOURS TO SEPTEMBER GLOBAL SERVICE WITH PASTOR CHRIS. To participate live from start to finish, download cLoveWorld mobile App from the Google play store or Apple App store.
Glory, glory, it's going to be a time of change. #LLNinauguralMeeting #TheNextBigThing #CalMC #TeamCalabarRocks
Am ready for this glorious conference. #celz1rocks
Happy birthday to my Highly Esteemed Zonal Pastor. It's another time of the year to say thank you for the many things you represent - A father, pastor, teacher, life coach, mentor, friend; these are the few things we are thanking you for. We love you dearly sir. Hip Hip Hurray.
We are super ready for the next big thing 💃💃💃 #LLNINAUGURALMEETING #THENEXTBIGTHING #SSZ2