Dcns. Sandra Okoronkwo: Happy Wedding Anniversary to my on KingsChat Web
Happy Wedding Anniversary to my Parents. Thank you Esteemed Pastors Sir/Ma for raising me up in Ministry. Thank you Sir for never giving up on me, even at the University, you made sure I turned out right. Am glad to be called your daughter. I love you dearly Daddy & Mummy.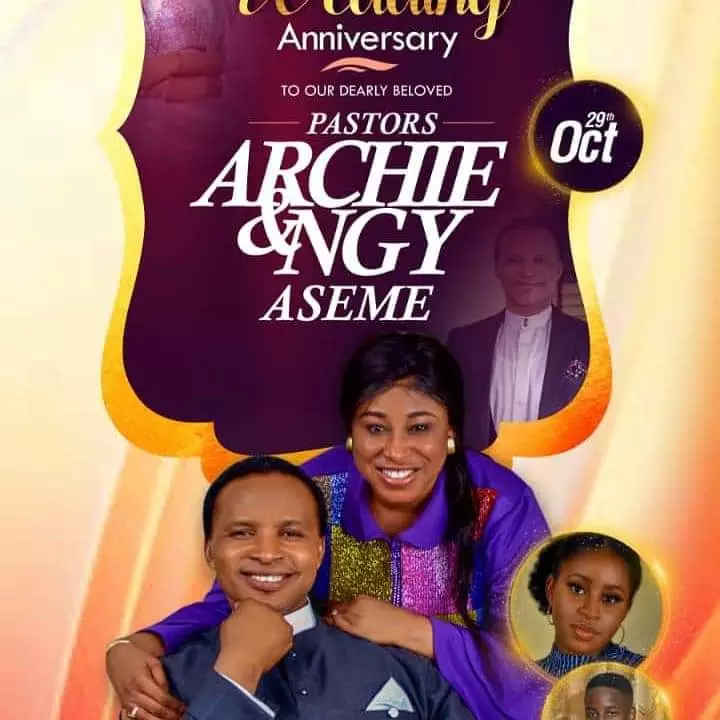 Over 3110 Is tomorrow so join us to celebrate super Mama. #CEZone3 #Zonalgroup #CEAmadi-AmaExecutive #celebratesupermama
A teacher is always SILENT in the middle of a test- just because he seems QUIET does not mean he's not there! #EverPresentHelp#JESUS!
Those who have heard the voice of God are never disturbed by the noise of circumstances nor worried by the noise of men. #focusontheword #focusonjesus #focusongod #setyourmindonthingsabove
👑SEVEN DAYS TO GO!👑 CELEBRATING GOD'S LIQUID LOVE❤ #THECOORDINATOR06 #PERFECTCOORDINATOR #RHAPSODYVIBESFIESTA #SONSOFMINISTRY #PERFECTION
Faith is the substance of unseen realities. If you can see it, you can have it. #faith #hope #thinkright #seeright #talkright #actright
HBD Sis Hazel!🎂 Your passion for the gospel, and your active love for Jesus, is a burning and a shining light to the whole world. A Woman of great faith, thank you for all you do. ❤️💓You ride upon the high places of wealth, wisdom and prosperity!!💥🌸 #cecanada;#cebramptonwest
And there is salvation in no one else; for there is no other name under heaven that has been given among men by which we must be saved. WordFest2️⃣ The man the Message & the Mandate ❤ #wordfest2 #watchonpcdltv #wordatwork #WEZ4 #germany