GLORY! CELEBRATING 33 WEEKS OF NON-STOP PRAYERS!! 🙌🙏 Every moment of prayer is an investment in eternity! And with well over 22000 prayer sessions already completed, our global mutual prayer bank is expanding by the day! Watch this Highlight, as the Highly Esteemed CEO, Loveworld Inc., Pastor Deola Philips, expounds!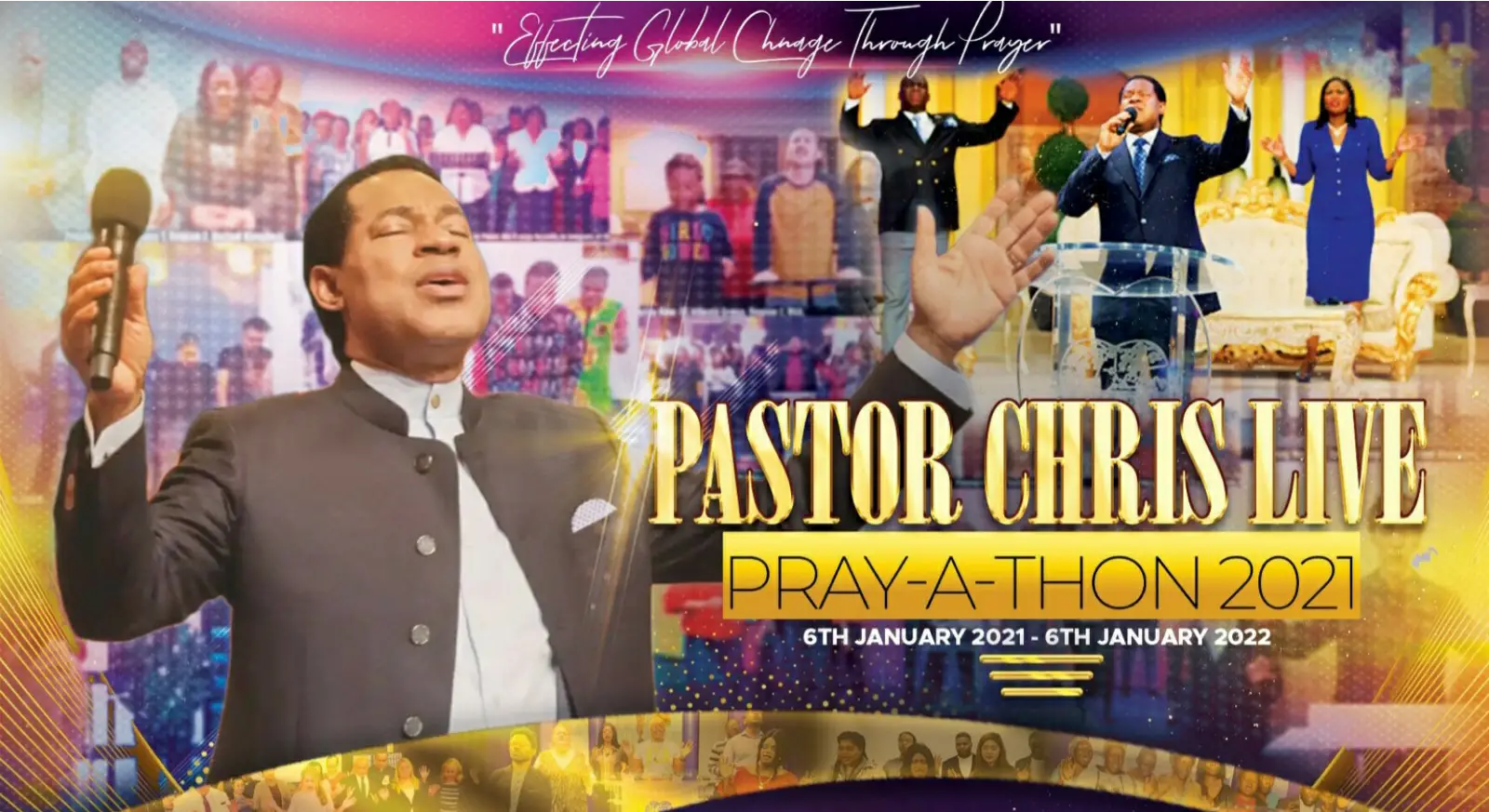 Rhapsody Influencers Network Advance Summit: Day 2!!! Live participation from Cameroon To watch the broadcast kindly click on https://tniglobal.org/rin-reg/ #TNI #RIN #advancingforcefully
Are u ready for this.An online Global Impact Outreach with our man of God pastor Chris Oyakhilome.Saturday 12th of September.Time-2pm.
#SpecialDay #PerfectPCD #ExcellentPCD #SuperMom #OHOA #LTM #Radio #SpecialCelebration
#SpecialDay #PerfectPCD #ExcellentPCD #SuperMom #OHOA #LTM #Radio #SpecialCelebration
*#PRAYINGNOW-Prayer* *#CEAbuDhabi1🇦🇪* *#MEASIA-Philippines🇵🇭* *#MEASIA* *#MonthOfRecovery* *#pclprayathon2020* *#IAmAPriestInOffice* *#Ispreadprayer* *#Iamaprayerinfluencer* *#Philippians1:6-7* *#Matthew9:38* *#PermanentlyProvoked* *#PremiumLevelGrace* *#Phronesis-BSG*
Rhapsody Influencers Network Advance Summit: Day 2!!! Live participation from Germany To watch the broadcast kindly click on https://tniglobal.org/rin-reg/ #TNI #RIN #advancingforcefully
The Highly Esteemed Regional Pastor ministers on RIN ADVANCE! SUMMIT - DAY 2 TOPIC: The Importance Of Enlisting Others into the Rhapsody Influencers Network. ◇ The Instruction Of The Master ◇ The Vision and Mandate given to our Man of God ◇ The Importance Of Our Message ◇ The Fulfillment Of Prophecy ◇ The Urgency of the Harvest To Participate kindly login using link below: https://rin.rhapsodyofrealities.org/usaz1r2 #CEUSAREGION2 #RINADVANCESUMMIT
Rhapsody Influencers Network Advance Summit: Day 2!!! Live participation from Puapa New Guinea To watch the broadcast kindly click on https://tniglobal.org/rin-reg/ #TNI #RIN #advancingforcefully
A time of fellowship Saturday 5th September is a Date. #UKZONE2 #watchmanconference #teevolution #IYD2020 #Lwteensministry #Ukzone2