🙏🏼🙏🏼🙏🏼As we pray this June , Gain in-depth insight and inspiration about Prayer on the PASTOR CHRIS DIGITAL LIBRARY.... ...be empowered with knowledge to pray the right way as you listen to and watch the classic message titles on PRAYER, including - Cultivating the Spirit Of Prayer - Prevailing Prayer - Prayer Of Intercession - Perspectives on Prayer - The Lord 's Prayer -The Holy Spirit and Prayer - How to make power available for change - The Power Of Intercession....and puts more To Purchase or Subscribe or Gift copies of one or more of these prayer titles on PCDL , kindly call +234 816 735 0565, +234 706 796 3884 #junemonthofprayer #getprayerclassicsonpcdl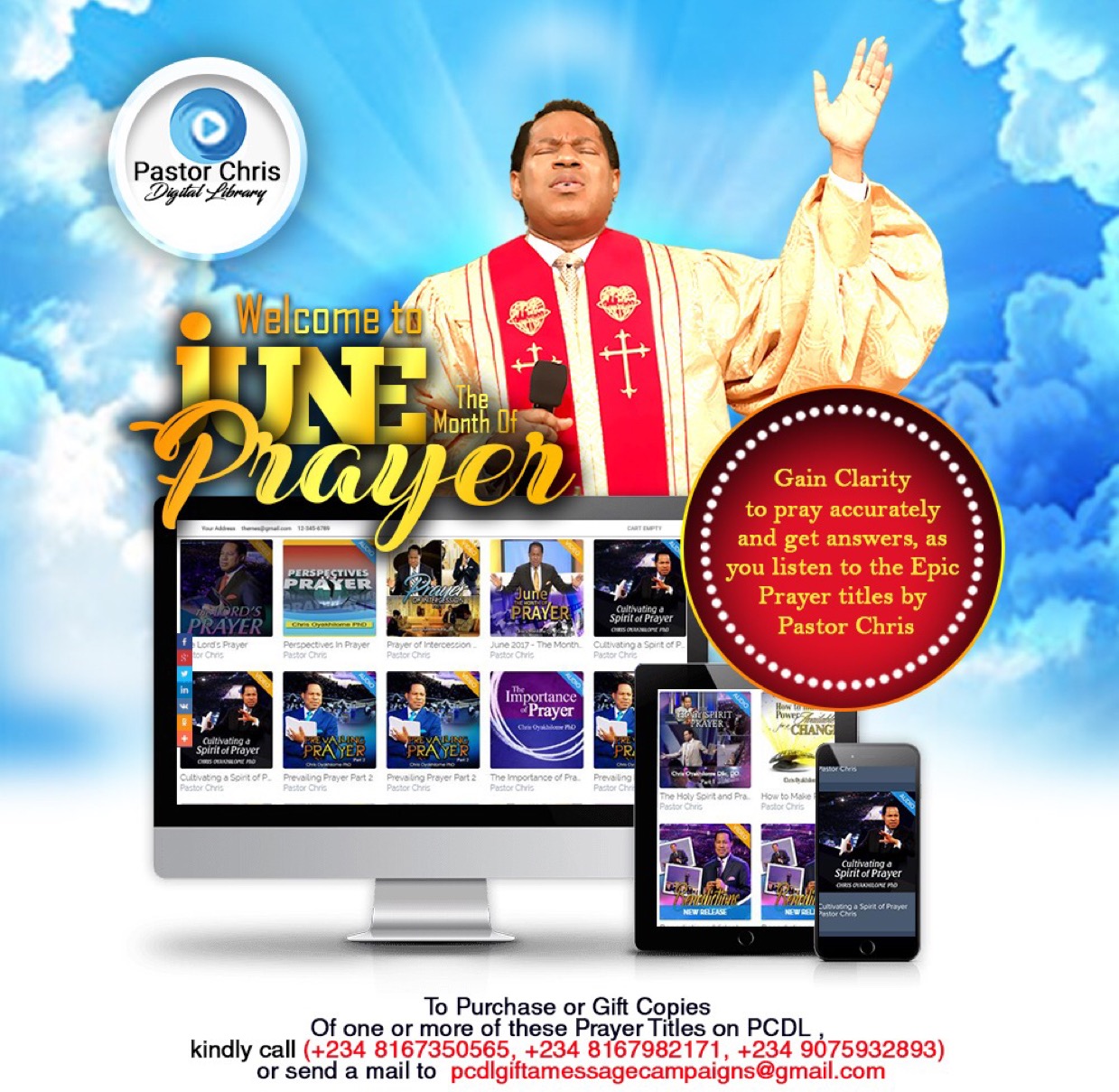 HAPPY BIRTHDAY PASTOR JOHN JUBRIL... WE CELEBRATE YOU!!!
Happy Birthday esteemed Pastor. Thank you for being a source of inspiration to me. Thank you for all you do for our Ministry. Enjoy your new level of greatness ma. #1000timesgreater
The Fervent Prayer of a Righteous Man Availeth Much @PastorChrisLive Pray-A-Thon #prayingnow #prayingwithPastorChris #pclprayathon2019 #prayer #southafrica #cesazone1 #cerandburg #Loveworldsat
Effecting changes in sick people all over the world. Divine health in their bodies in Jesus name. Amen #prayingwithpastorchris #PCLprayathon2019 #Nigeria #AbeokutaMinistryCenter #prayingnow
Changing things from the spirit realm! #PCLprayathon2019 #Country #UKZONE1
CE Saint-Louis, Lives changing meeting!!!
Happy birthday dear pastor ifeakachukwu Uzor.Thank you so much for all you do in ministry and in UK zone 2.This is the morning of your life, your light shines everywhere enjoy your new age.
There is power when we pray! #PCLprayathon2019 #Country #UKZONE1 #Kingdom