#wordfest Day 29 🎷🎷🎷 🎷 There are no limits to what you can achieve, absolutely no restrictions to what you can enjoy when you understand the blessings in the name of Jesus. 5 BLESSINGS IN HIS NAME 👉Click to watch https://pastorchrisdigitallibrary.org/wordfest/cephmc 👉Create your avatar http://pcdl.link/wordfest/avatar 👉Participate in today's Quiz💯 www.pastorchristdogitallibrary.org Share your testimonies and inspirations on your timeline using #wordfest2020 #wordatwork #wordfestextravaganza #CEPHMC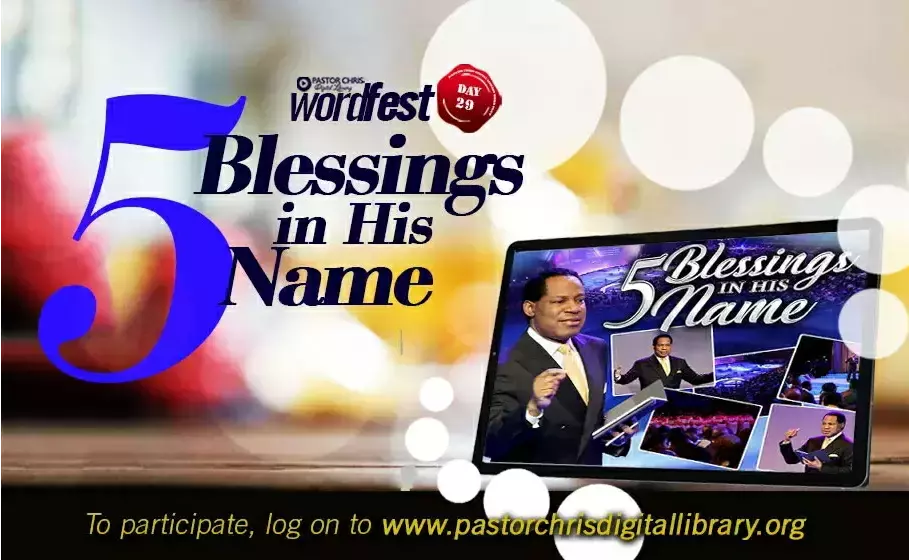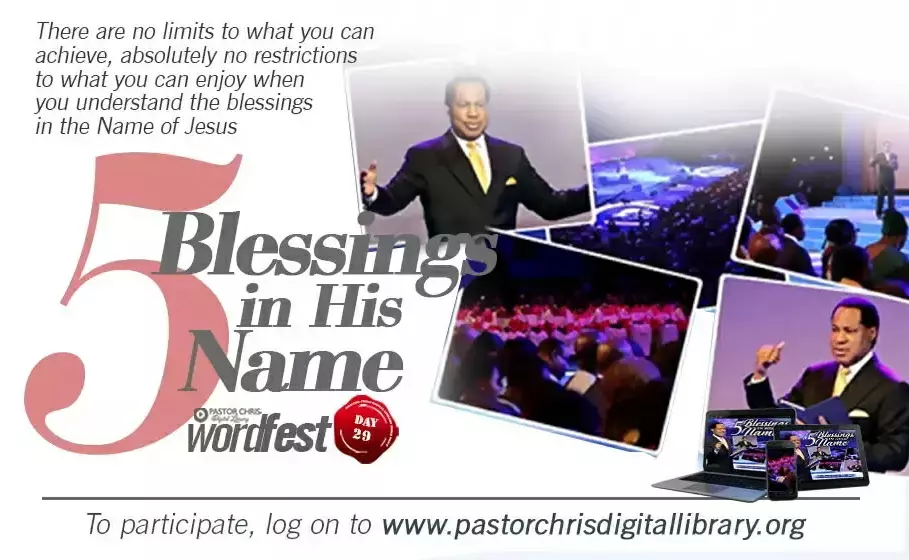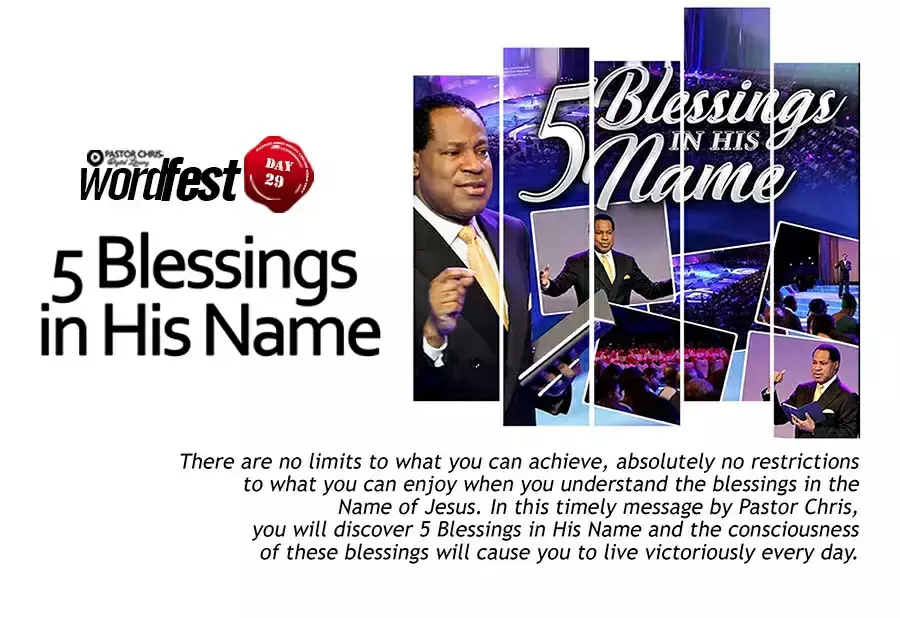 Sunday Service @ CE Enugu 1. Picture Highlights. #ceenugu1 #sez1
#WordFest2020 #PerthGroup #CEAustralia #5Blessings in his name #Day29 We have repentance in his name. We have remissions of sins. We have eternal life We have perfect soundness/Wholeness/Health We have the Holy Spirit and his ministry.
Commencing Today - Your Loveworld Phase 7 : Mon, 1st June to Sun, 7th June 7pm GMT+1 Daily. Each session will be transmitted live on the Staff Portal Live Stream. #BlueEliteCommunity #BEPrays
Sunday Service @ CE Enugu 1. Picture Highlights. #momentsofworship #ceenugu1 #sez1
Happy birthday pastor Ma Much love
#wordfest2020 #wordfest #wordatwork #wordfestextravangaza #blwcampusministry #blwzonef
Happy birthday Beloved Sis Fola A Mother, Sister, Aunt and Mentor to all of us. You are an ardent follower who shows the way for the rest. Thank you for always inspiring us! The upper hand of God is at work in you. Have a most excellent Birthday. Congratulations! We love you.
#wordfest#wordfest2020#ceperth#ceaustralia