Pst Tunde Olufowora: Our baby girl is now on KingsChat Web
Our baby girl is now 20 +1. We give glory to God. Happy birthday dearie. You are God's glory and His outshinning. May His light continue to shine through you. And many will come to your light in Jesus Name. We love you dearly. ❤❤❤🥰🥰🤗🤗🤗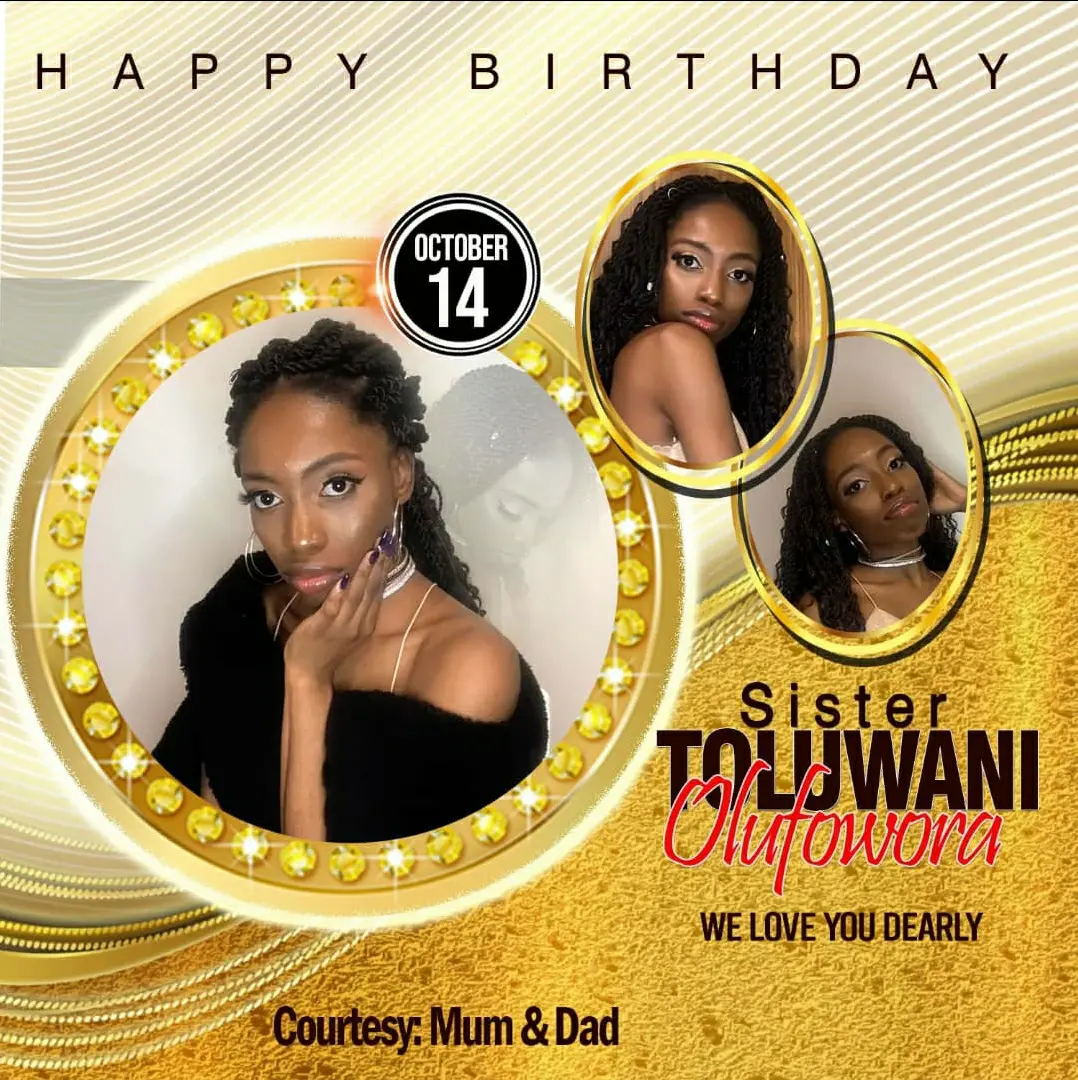 Edna
commented:
Happy Birthday Darling Toluwani. Wow! 21 just now. I Bless God for your life and I say the testimonies of the latter in your life, shall far far be greater than the former. God Bless you
Duchess Kel
commented:
Happy Perfect Birthday Toluwani . Keep basking in God's love 💗
My faith is great and producing great results . My faith is the victory I win all the time I do not faint nor give in I am moving forward #myproclamations #myaffirmationsoftruth #mymonthofproclamations #cesapele
I'm on course!!!#prayingnow#blwcmprayerandfasting#blwzoneC#blwcampusministryrocks.
Jesus gave his life for my life. He gave himself that I may be free. Halleluyaah. Wordfest2 DAY 8 ( SUBSTITUTION PART 1 )
The effectual fervent prayer of a righteous man availeth much!!🔥 #prayingnow #blwcmprayer&fasting #blwzonec #blwcampusministryrocks
You are specially invited #CEJos #CEMINNA #CEGOMBE #GOH #NCZ1 #ThankYouPastorChris
Day 3🔥🔥🔥 #blwzoneb #CMprayerandfasting #blwcampusministryrocks
#prayingnow #blwcmprayer&fasting #blwzonec #blwcampusministryrocks
Oh what a glorious time it was!! We have orchestrated and realigned things in the Spirit realm!! Thank God for the opportunity to make tremendous power available through prayer! We are forever changed, Glory to God!!!! #CMPrayerandFasting #blwcampusministryrocks™️ #blwzonej
Wednesday bible study with pastor Eunice Opening prayer. The children of God making changes around the world with their prayer.
Oh what's a night! What a time of prayer! Oh, what a generation of young soldiers of the gospel of our Lord Jesus Christ. We beat down the adversary to a pulp! Thank you Highly Esteemed CMD Sir. #blwzoneb #blwcampusministryrocks #blwzoneb #CMPrayerandFasting #ACMDisfire