LOVEWORLD UKZONE 4: Prayer at 12noon and 10pm on KingsChat Web
Prayer at 12noon and 10pm (Local/GMT) Mon 9 Sep The Healing School Summer Session concluded with a Healing Service in Toronto, Canada today and it was awesome. We ministered to many from various nations, who suffered from diverse ailments, and they were healed, glory to God! It was an additional blessing to have many ministers of the gospel, from various countries with us at the service as well. Special thanks to you, all our Healing School partners around the world for impacting and changing so many lives. Thanks to our Healing School staff and volunteers, as well as the Pastors and Leaders in the Canada region, for a marvelous job. God bless you all richly. Amen. In the New Testament, there's only one Name for God. Find out in this Monday's Rhapsody. Visit http://rhapsodyofrealities.org to get the September edition, if you don't have it already. 1 Corinthians 14:4 says, "He who speaks in a [spiritual] tongue edifies and improves himself...'  At 12noon and 10pm (Local/GMT), we'll pray in tongues of the Spirit for all 15min. Pay close attention to the ministrations of the Holy Spirit to your heart. God bless you. #Loveworldukzone4 #Loveworldcentralchurchmanchester #Spreadingpastoruche #Liftchallange #Monthofuplifting JOIN PASTOR CHRIS LIVE PRAYER NETWORK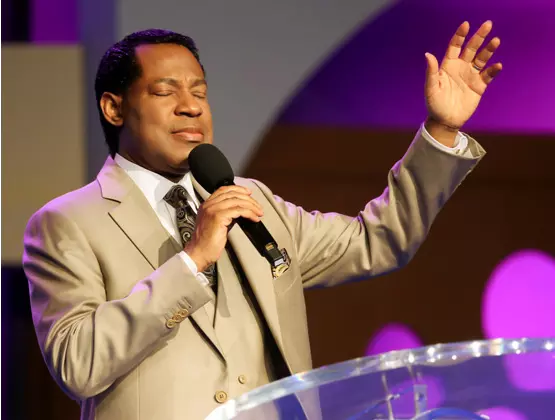 The Atmosphere for Miracles program Nakuru. What a glorious program. Thank you so much Pastor Sir for the Grace we are enjoying.
Every child is your Child. Every parent with a child taking them to School but there are other children who don't have any one to do such for them. ThankGod you have seen this post 2 give hope to such a child without a father or mother to do 4 him/her Just like your child help!
Never be promoted away from the house of God #liftChallenge #Monthofuplifting #CeAccraGhanaZone #CeDansoman1
#BLWUSHERS #HBDPMATT0909 #LOVEWORLDUSHERS #PMATT0909 #LWCU #AMCUSHERS
Tell us your app idea and get a quote. We also make free apps for certain businesses. Talk to us.
John 3v2.. I manifest the nature of God that I have inside of me! #Liftchallenge #monthofuplifting
#NOBIguobazuwa #NOBIwithPMary #cemidwestzone
Happy Birthday Esteemed Country Pastor Sir. #Christ_Embassy_Sierra_Leone
#NOBIguobazuwa #NOBIwithPMary #cemidwestzone