CONGRATULATIONS TO OUR PCDL STARS FOR THE TRANSLATION OF THE NEW YEAR MESSAGE IN GAJURATI LANGUAGE. Thank you so much for taking the gospel to the end of the earth. We celebrate you!!! #pcdl #prayingnow #eneczone #iamapriestinoffice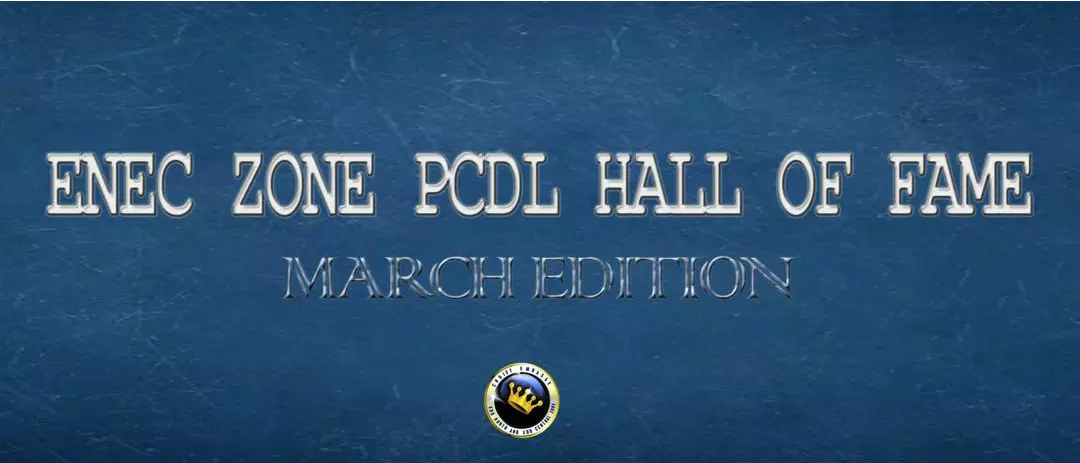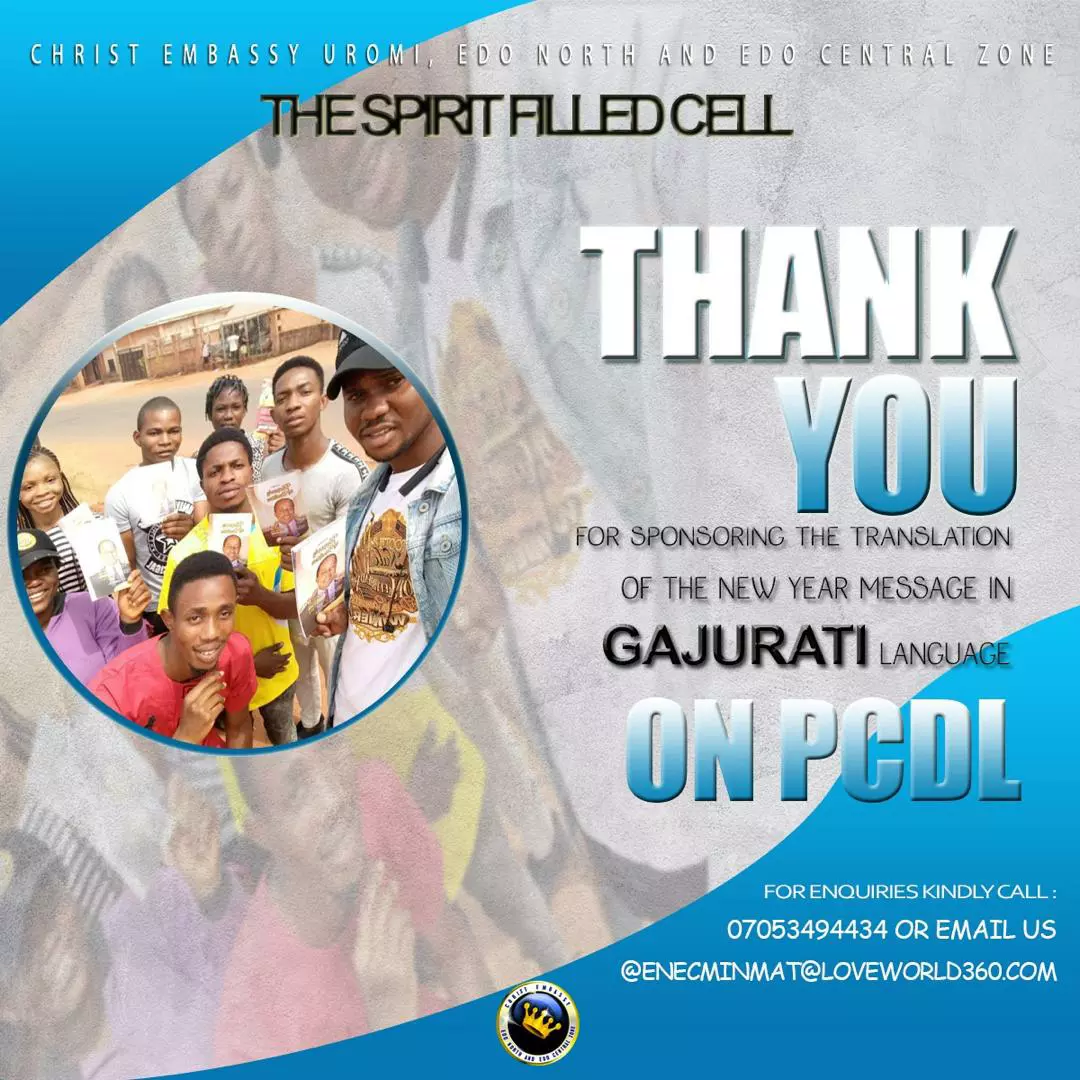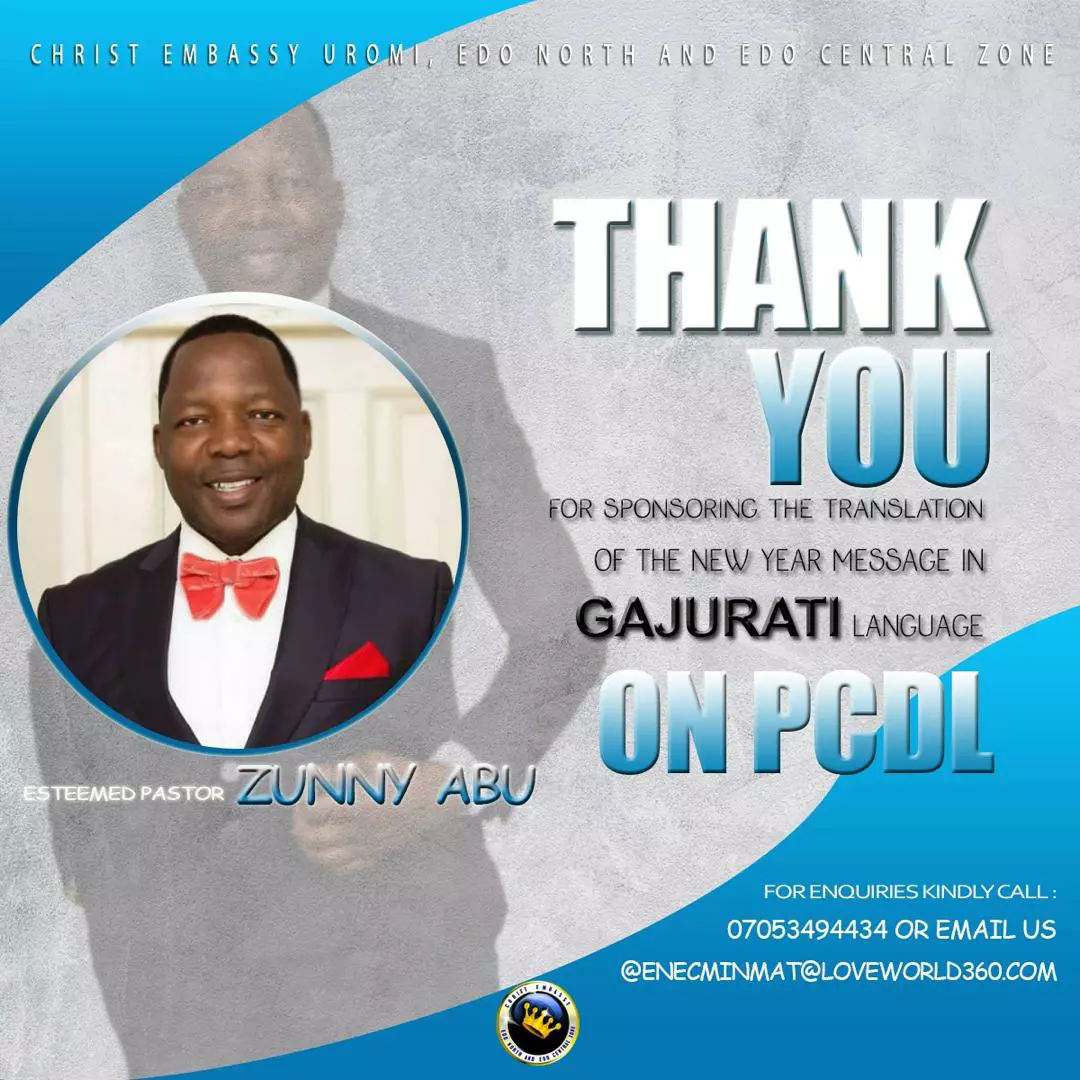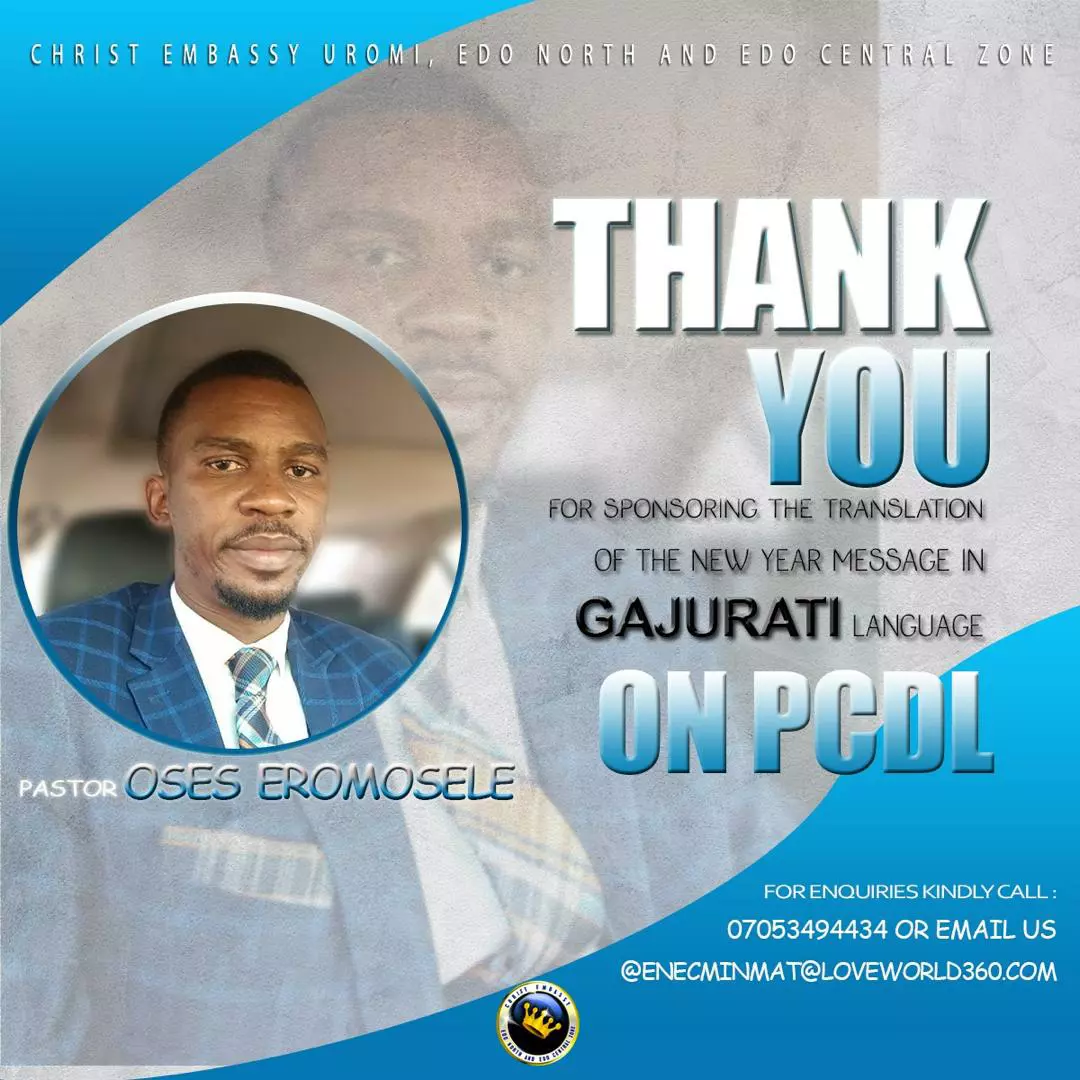 BNM
commented:
Congratulations.
Happy birthday to an excellent child always full of joy and love ❤️ happy birthday kayla🎉🎉🎉🎈🎉🎈❤️❤️❤️ I love youuuu #big5
Jesus humbled Himself,before the Father and prayed.This is why we have to humble ourselves,to pray to the Father,in the name of Jesus.Awesome.
https://www.kingsch.at/p/cTlEQzN
HAPPY WEDDING ANNIVERSARY ESTEEMED PASTORS PETER AND EUNICE OYEYEMI We love and appreciate you dearly!!!
Join us again on "LoveWorld News" and find out about happenings from around the world and what the Lord is saying & doing in our day! Showing now on Loveworld Plus! www.loveworldplus.tv/watch Download Loveworld Plus Mobile App today! Available on Google PlayStore, Apple Store and Windows Phone Store.
CONGRATULATIONS TO OUR PCDL STARS FOR THE TRANSLATION OF THE NEW YEAR MESSAGE IN GAJURATI LANGUAGE. Thank you so much for taking the gospel to the end of the earth. We celebrate you greatly!!! #pcdl #prayingnow #eneczone #iamapriestinoffice
HAPPY BIRTHDAY ESTEEMED PASTOR LANRE!
#Healingfromheaven #Ceyola #Pastoremmanuelabbah
CONGRATULATIONS TO OUR HIGHLY ESTEEMED ZONAL PASTOR ON THE MEGA SPONSORSHIP OF THE TRANSLATION OF THE NEW YEAR MESSAGE IN GAJURATI LANGUAGE. Thank you so much for taking the gospel to the end of the earth. We celebrate you greatly Sir!!! #pcdl #prayingnow #eneczone #iamapriestinoffice