Pst.Niyi.: I'm an ACTIVIST. A = on KingsChat Web
I'm an ACTIVIST. A = I take ACTION C = I COLLABORATE T = I am TIMELY I = INNOVATIVE V = VISIONARY I = INSPIRED S = SPREAD T = TRUSTED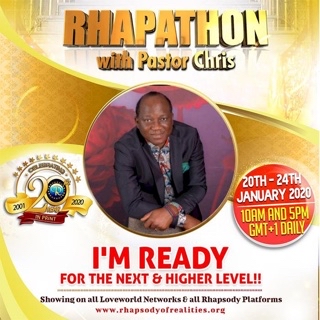 loving the New KingsChat Upgrade!!!!
Pastor is indeed a life Coach, what a meeting. An insight into deep truth of who, what and how we are and should be in Christ.
Int'l Staff week 2016. awesome....
Pastor Vale celebrate, jubilate, overtake, don't hesitate o...... 🎤🎹🎸🎷. Happy birthday sir.
Manifestatns of the gifts of the Spirt n several other blessngs are activated in ur life, when u listn n pay attentn 2 the Word. #mymedition
God your love is a never ending well.
IS OUR SEASON OF TOTAL EXPERIENCE! I'LL BE THERE WITH MY SOULS@
Pastor ma you are a true symbol of sucess.A true symbol of excellence and an excellent administrator happy birthday mum#cebeninzone3
Ability to take on more is an excellent spirit. #Staffweek2016
Happy Birthday Dear Pastor Mary ma! Thank U ma for being such a huge inspiration to me! Thank U for your warmth, care and love. I 💕 U ma!