Pastor Simthegraced: Happy Fathers Day to my on KingsChat Web
Happy Fathers Day to my Zonal Pastor, Pastor Freedom-Wealth Eriya. I love you sir!! Thank you leading us in victory always. Thank u for believing in me..💕🎊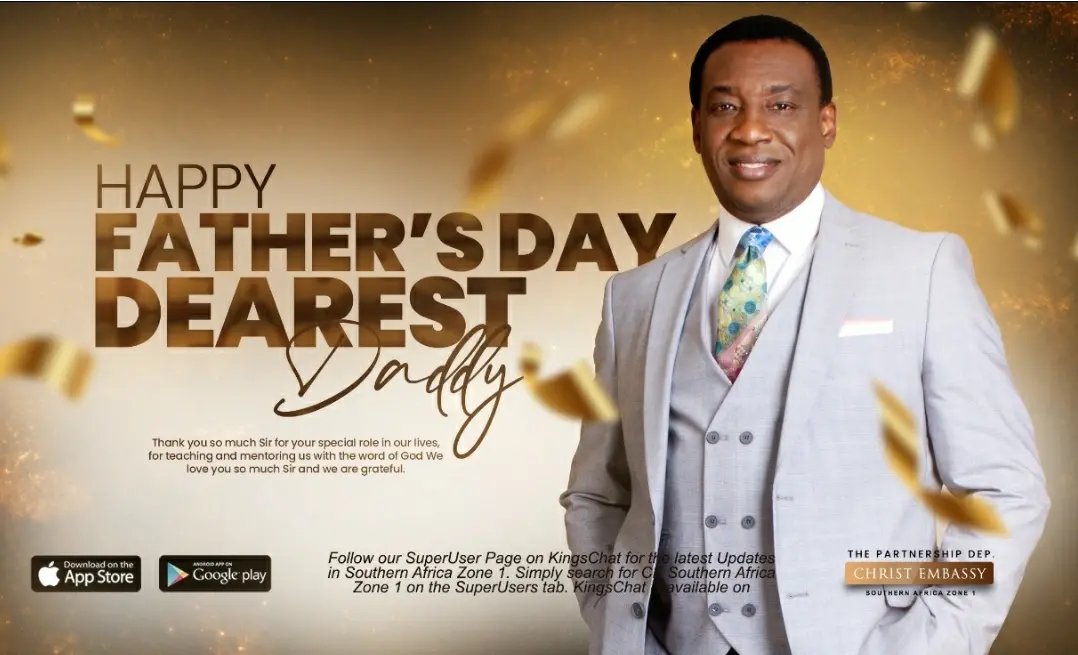 Jacqueline sara
commented:
Greetings friend , I have a business proposition for you ! If you are interested just give it a shot by sending me a dm 🤝
Am alive! Hallelujah #udugroup #E707 #amalive #warriministrycentre
Happy father's Day to my Spiritual father and my DAD'S members of the CEC ❤️
Happy Father's Day to our Highly Esteemed CEC members.
#E707 #Centralgroup #Warriministrycentre #AmAlive #Happyfathersday
HAPPY FATHERS' DAY TO OUR NO.1 DAD!!! Celebrating an icon of Christ and an outstanding and beaming light to the whole world. Today we celebrate a father, a teacher, a mentor, and a blessing to our generation. Thank you for Impacting us with the investment of your priceless personality. We love you dearly, Sir! 🤗 #Fathersday #PastorChris #Rhapsody www.rhapsodyofrealities.org
Celebrtating grace #svg #imalive #e707 #warriministrycentre
Celebrtating grace #svg #imalive #e707 #warriministrycentre
Celebrtating grace #svg #imalive #e707 #warriministrycentre
Celebrtating grace #svg #imalive #e707 #warriministrycentre