MUNTEAN CIOBANITA: WE ARE THE SOLDIERS OF on KingsChat Web
WE ARE THE SOLDIERS OF JESUS CHRIST WE ARE MAKING THE POWER AVAILABLE FOR WE ARE THE ARMIES OF THE LORD JESUS CHRIST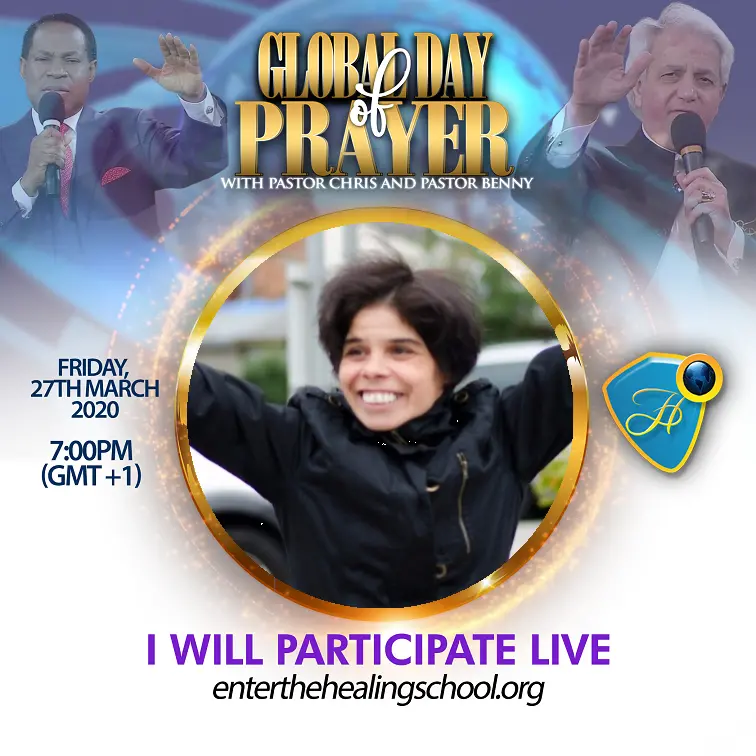 Ready to make power available.,..
We're READY!!! #Loveworldsat #globaldayofprayer For LoveWorldSAT Avatar 👉🏾👉🏾👉🏾http://www.loveworldsat.org/globaldayofprayer.php
Je prends position avec le pasteur Chris et le pasteur Benny Hinn pour apporter la guérison aux nations. Rejoignez-nous demain vendredi 27 mars 2020 à 19h GMT + 1 pour la Journée mondiale de prière. AMEN🖐 #globaldayofprayer #healingtothenations #AmbassadorsNetwork #dspukzone3
Perfect evening esteemed brethren .Can we please pray that internet is stable tomorrow, that ministry angels are dispatched everywhere around the world to secure the internet connection, that everyone can connect easily & that they have sufficient data to participate.
Hello there❗ Join Pastor Chris & Pastor Benny for Global Day of Prayer! Let's make tremendous power available! Fri 27th March 2020 Kindly us Link below, create your Avatar https://prayer.rhapsodyofrealities.org/phz1 #cephzone1 #NoneOfTheseDiseases #IamVerdant👑 #IAmPERFECTION💜
I AM READY TO MAKE DEPOSITS IN ETERNITY. GLORY TO GOD! #GDOP #PastorChrisandPastirBenny
#globalprayerwithPastorChris&pastorBennyand I'll be watching live with loveworldsat