2 days to go! The Much Anticipated launch of "PROCEED" The Seven(7) - Stage Initiative: P- Project R- Reach Out O-Organize C- Consolidate E- Equip E- Empower D- Deploy A COMPREHENSIVE EXIT STRATEGY FOR COVID-19 FIASCO IN THE MONTH OF OPENING. Launch Date: Sunday 24th May 2020 Time: 12pm GMT / 8am EST / 12am GMT+12 In all churches in CE Accra Ghana Zone, USA Region 2 and South America, New Zealand and Pacific Islands Region. It's time to PROCEED!!! Glory!!! #CeAccraGhanaZone #PROCEED #PROCEED2020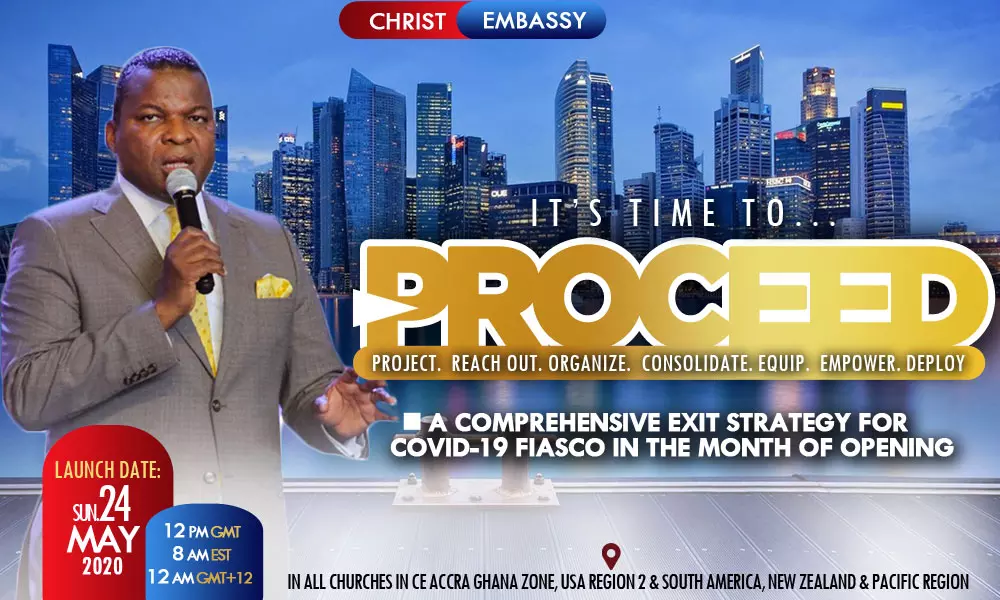 Debuting today on LoveWorld Radio Networks by 12noon GMT+1 LOVEWORLD EXTRA WITH PASTOR CHRIS https://cetunes.org/events?id=Loveworld_extra Download the CeTunes Mobile app today and stay connect to unending inspiration.
#wordfest2020 #wordatwork #cephzone3 Spiritual growth is of topmost importance. It enhances our relationship with our heavenly father. It brings us into union with divinity. We recognise our priestly ministry and kingly authority.
Me after our Father said this Sunday we are going to exercise our power to cause a shock the around the world🔥🔥🔥 #BlwCampusMinistryRocks #BlwSAZoneB🔥🔥🔥 Yes , yes 🕺🏼🕺🏼I am ready !!!
Are you ready? Our Global Miracle Faith Seminar is starting today. #gmfs #healingtothenations
I am on this train. You too can join our Esteemed Pastor's birthday gifting initiative to the nation of Jamaica 💃💃😇😇😇😇 #perfectumamorem #cedouala #Ewcaz4 #cameroon
There is a consistency in my life with the word of God for my growth. I am called to a life of glory and excellence. Thank you so much Highly Esteemed Pastor, Sir for this awesome teaching. #wordfest2020 #wordatwork #UKZone2 #NorwoodGroup #Norwoodchurch
I have all things that pertain unto life and godliness through the knowledge of Him. I am called to glory and excellence. Hallelujah!! #Wordfest #CESydney #CEAustralia