Khalid: ما فهمت البرنامج دا هل on KingsChat Web
ما فهمت البرنامج دا هل هو زي الباث ولا الببي ام ما عرفت ارد عالتايم ولا الخاص 🌚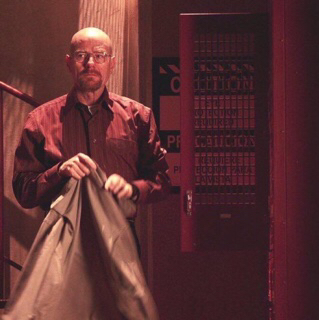 Khalid
commented:
اثابه الله وشكرا 😂💜
Hina
commented:
خليطي اثابه الله وطول بعمره وذا شي مناسب فقط كم تعديل بسيط ويصبح اكبر من رواد التواصل الاجتماعي لاحقا ..
Glory to God for His amazing love, Ebenezer, thus far the Lord has helped us. Thanks my dear Pastor Martha for 17 amazing years, and still counting...... 'I AM PERMANENTLY PROVOKED!' #ism #Aflameism
Thanksgiving mood activated 💃💃💃💃👠👠👠👠🙏🙏🙏🙏 So much I'm grateful for....counting my blessings....when I thought that he had done too much, Jesus did it again....thank you Pst Sir, thank you ZD ma for loading us with the word that works #itsthanksgiving #imgrateful #celvz
#THESTORY OF #LUMINARYPASTOREARNEST Members of EWCAZ5 celebrate the Birthday of their zonal Pastor in a story telling manner .They thank the President of the Loveworld Nation for sending Pastor Earnest Omoleme to them...
بجرب يوم واحد بس اغيب شوي عن عينك بشوف شلون تتحمل تزعل ولا بس راضي صدمني موقفك والله ولا تسالني بس وينك أثاري كل علاقتنا زمن يمشي علي الفاضي🎵
It's that time of year again,where I go into my Papa's house bearing gifts of Thanksgiving. Thanking God for life,health,saved souls,everything that my words are not enough to say.Bring your dancing shoes n help me thank Papa God #UKZONE2THANKSGIVING #BLESSINGSINTHANKSGIVING
Thanksgiving mood. Father, thank you for your love and grace. #UKZONE2THANKSGIVING #BLESSINGINTHANKSGIVING
يازينكم بديتوا تتكاثرون احبكم والله ⁦☹️⁩💙
ANNUAL THANKSGIVING SERVICE DAY 3 "Praise ye the LORD. Praise ye the LORD from the heavens: praise him in the heights. Praise ye him, all his angels: praise ye him, all his hosts.Praise ye him, sun and moon: praise him, all ye stars of light. Praise him, ye heavens of heavens, and ye waters that be above the heavens." (Psalms 148) #BlessingsinThanksgiving #monthofthanksgiving #countingmyblessings #givingthankstotheLord #cephzone3
Hmmm, it's been a great year and there is much more these days remaining for the glorry of this latter house is farrrrrrr greater 💃💃💃💃 hallelujah! #multiplication #newinsights #itsanewlevel #celvz #blessingsinthanksgiving