Pst Cynthia Tiffany: Updated her profile photo on KingsChat Web
Updated her profile photo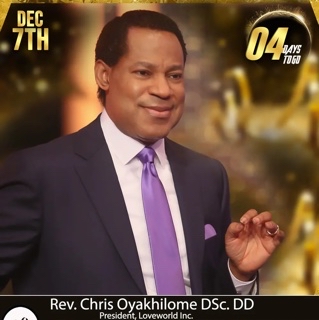 Queen Tina
commented:
Hello!! i have a business proposition for you, I'm here to help anyone that is interested on how to make money online without stress , and to earn by yourself every weekly and become your own boss don't miss this opportunity try and see 100% guarantee, invest $500 to earn $5, 600for 14 day Restriction free No hidden fee If you are interested inbox me for more information.
So Much Fun Starting The Year Stronger & In Glory #ZA5Awards #StartingStrong
Congratulations to us all. #SAZone1
Happy birthday PSt Benny.. thank you for changing lives with the gospel of our lord Jesus Christ and for being a blessing to me personally. I CELEBRATE YOU!!
We are ready to celebrate The Giant Slayers at the Zonal Awards Party. #BillionairesParty #ZonalAwards #BLWUKZoneB #blwcampusministryrocksTM
Then answered Jesus and said unto them, Verily, verily, I say unto you, The Son can do nothing of himself, but what he seeth the Father do: for what things soever he doeth, these also doeth the Son likewise. John 5:19 KJV I do nothing without help and leading of Holy Spirit
#Celebrating A world Renowned Televangelist. #Pastor Benny Hinn. #We Love you dearly sir.
Day 1 was absolutely glorious😝🔥🔥🔥🔥 #IPPCINYOURCITY2020 #CEAUSTRALIA #CEBRISBANE
Check out my inspiring post on Yookos!
Check out my inspiring post on Yookos!
Congratulations. Awards for greater works. Thank you Lord Jesus #SAZone1awards