LoveWorld SAT: There is a Place Where on KingsChat Web
There is a Place Where Hope Comes Alive and Miracles Happen. A Place Where God Meets Every Expectation, Healing to the sick, Salvation to the lost, Freedom to the oppressed. There are no hopeless cases, no impossible situations. The Healing School is that Place of Hope. Just one Encounter will Change your life forever. Enjoy God's loving embrace as you witness the miraculous on "Enter The Healing School" with Pastor Chris at 12:30 pm (GMT+2) on LoveWorldSAT. You too can receive your miracle. THE HEALING SCHOOL AUTUMN (Johannesburg, South Africa) & SUMMER (Toronto, Canada) SESSIONS are coming up. Click here to INVITE someone to the Healing School NOW: www.enterthehealingschool.org #LoveWorldSATConnecting The World To The Word.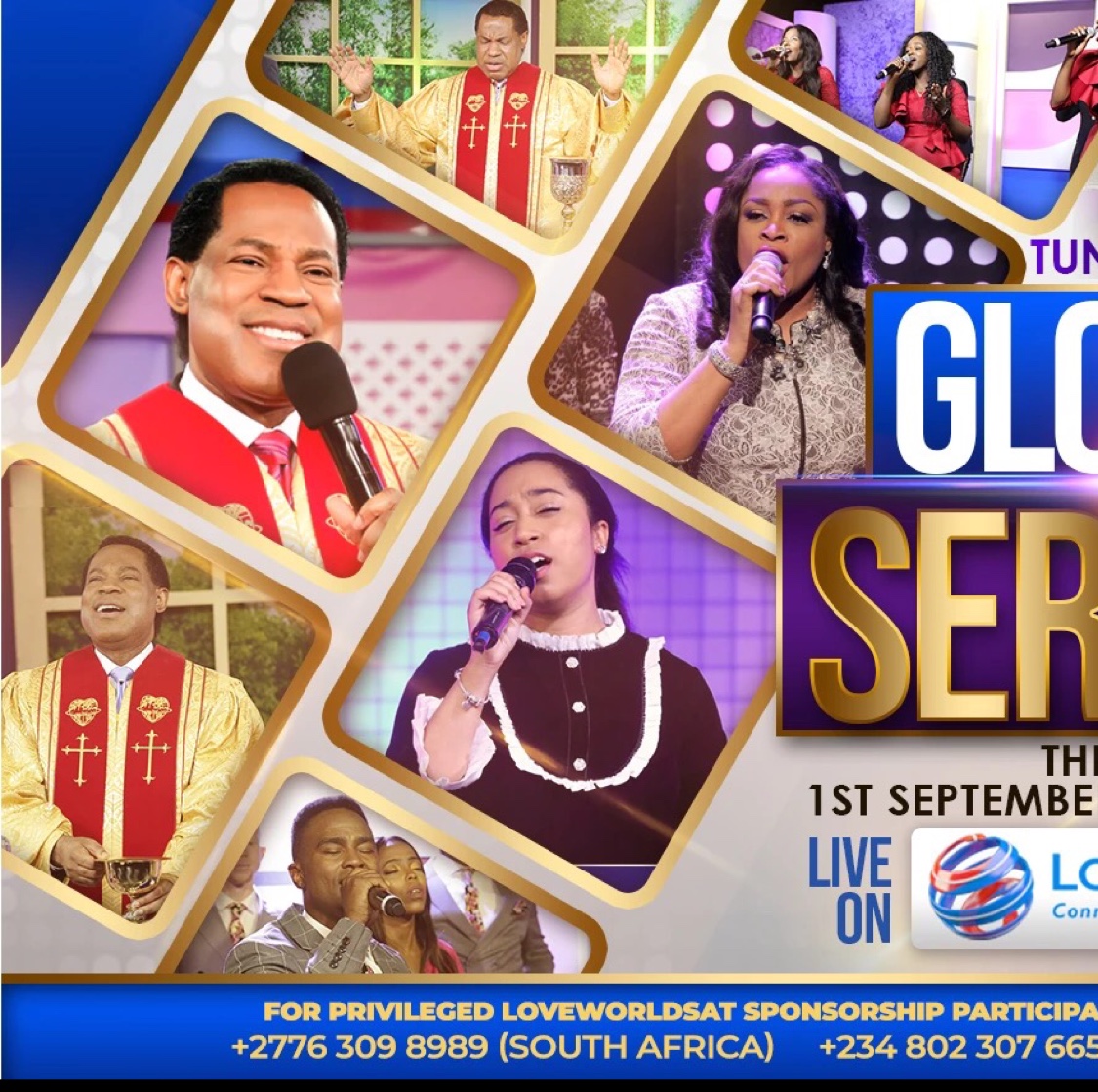 Happy birthday to our esteemed #digitalactivist @babilasamuel2. We love U sir! #hbdbabila #ewcavz4 #cendobo
https://m.soundcloud.com/user-737087702/flourishing-cso-prod-icey-stanley
I was wheelchair bound,but at the Healing School I was made free! !Come to the Healing School now!!!#2017HSAutumnSession
Im walking in power,im walking in miracles,i live a life of favour because i know who i am!
If you love God keep his Commandments. #Sunday Service With Pastor Ruth
PREVENTIVE MAINTENANCE EVERY VEHICLE NEEDS PART 1 Do your own inspection. Give your car regular inspections, so you can observe anything that looks out of the ordinary. Make sure all your lights are working. Check the air pressure in your tires every month (and buy a tire air pressure gauge and keep it in the glove compartment or boot). While driving, listen for any strange sounds, inside and out. Make sure your tires have enough tread. If anything's out of the ordinary, don't ignore it. Learn to check your fluids. Even if you don't learn how to change your power steering oil, coolant, or even your wiper fluid, you should learn how to check these fluid levels. In some cases, you can see the tank level directly, but most have gauges or dipsticks you can pull out to check current levels against a notch that indicates optimal levels. Even if your owner's manual doesn't have much to say about checking your transmission fluid, don't be afraid to open the hood and see if you can find it. Most importantly, never ignore a leak. Check your oil and get it changed regularly. Whether your car has a dipstick to check the oil's color and oil level or the dipstick has been replaced with an electronic gauge, you should know how to check it. Knowing the difference between clean oil and muddy, murky oil will save you a ton of unnecessary changes and gives you a way to tell if something's wrong with your engine.
your wife is your greatest ministry. When you stand before the Lord you will say, " look Lord what I did with what you gave me."
God is doing a new thing in my life this year: this is my year of notable attainments. #Flourishing #GloryToGod #cesazone5 #WatchThisSpace