Ajara Martinson: The Holy ghost is Jesus on KingsChat Web
The Holy ghost is Jesus without limit - Pastor Benny Hinn @SMC Day 2 Thank u Pastor Sirs for coming,my life is made! #smcghana #CeOldWeija .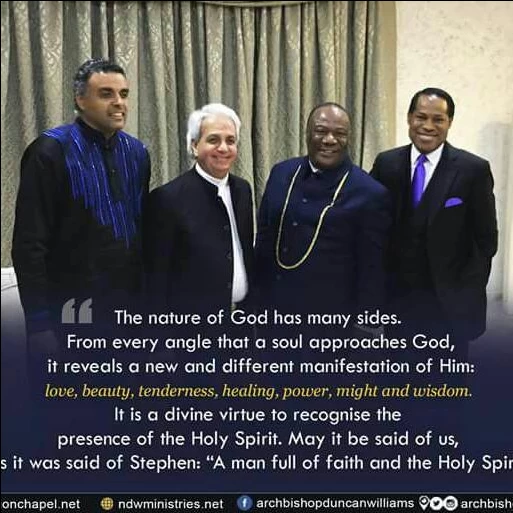 Because You are my Help, I am always singing. #blwkenyazone
PastorChrislive https://www.kingsch.at/p/b0y179g
@pastorchrislive Prayer at 12noon and 10pm (Local/GMT) - Wed Feb 15 The Special Pastor's Conference with Pastor Benny Hinn in Accra, Ghana concluded last night; it was indeed life transforming for ministers of the Gospel who attended from Ghana and other parts of Africa. Much was received through the ministry of the Spirit and the Word. Special thanks to all of you who gave so much and worked so hard to make these meetings a success. Thank you, and God bless you. Visit http://loveworldnews.com or your Loveworld News app to see highlights of the conference. The Lord Jesus said in Matthew 16:18 ".....I will build my church; and the gates of hell shall not prevail against it". In both 15min sessions at 12noon and 10pm (Local/GMT), we'll pray fervently in the spirit, and for the ministry of the gospel around the world and in every nation; that many more will be won into the Kingdom and the churches strengthened. Pray that the Lord will guide your spirit through the Word and the Holy Ghost to fulfill His divine purpose for your life to bring Him praise, honor and glory always, in Jesus' name. Amen. Remember to attend the midweek service today in church onsite or online. God bless you. #PastorChrislive #ceabujazone
Beautiful Jesus. How I love you. I will sing my love song to you everyday.
Celebrating a leader in whom the Master is well pleased. Happy birthday ma @martinazoe #CEPHZONE1