Pst. Sola: I'm working according to Gods on KingsChat Web
I'm working according to Gods predestination for my life; I'm fulfilling His dream and bringing glory to His name. I increase everyday in my knowledge of the word of God, and my decisions and actions are influenced by His wisdom. My walk with the Holy Spirit is fruitful and I'm divinely helped of him as I function in Gods plan for my life!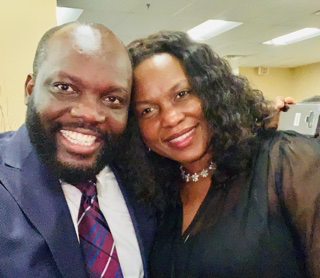 HAPPY BIRTHDAY ESTEEMED BROTHER HUMPHREY OKOH. THANK YOU FOR YOUR COMMITMENT TO THE GOSPEL. WE LOVE YOU DEARLY!
Hallelujah I flourish everyday
Happy birthday to my prayer coordinator. Thank you for inspiring us to pray. I love you sir. #cebeninzone3
Talk right #nobsintheair #nobswithpastortt
Square up to challenges #nobsintheair #nobswithpastortt
There is reward for your work #nobsintheair #nobswithpastortt
The helper is in you #nobsintheair #nobswithpastortt
Lusoga Okusaba Ku sawa mukaga ne kumi ede kyilo lero nga abili no musanvu omwezi gwa kubili. Yesu Christo yomu ne musengwa. Yiga ebisinga Ku mukutu gwa http://rhapsodyofrealities.org okufuna copy eyiyo. Zabuli 107:17-20 ekoba nti "Abandi baali basirusiru olw'ebibi byaibwe , okwonoona kwaibwe okwo nga kubadaazadaaza. Ku mwoyo nga kwa basemba ,nga ghazira mere ebawoomera kumpi bafe! Agho baalirira musengwa Katonda nga Bali Mu buzibu bwaibwe, musengwa Katonda yaabawonia. Yaalagira bulagire baawona, yaabatoola mu maino ga walumbe. Ekigambo kya musengwa kyekyi malawo buli kyizibu. Okumala edakyika kumi naitano tuyida kusaba mu maani ga mwoyo Mutukuvu kusawa mukaga ede misana ne sawa kumi ede kyiro. Saaba nti ekyigambo kya musengwa kyi be mu mawanga gonna munsi. Musengwa abaawe omukisa. Omusumba Chris (https://www.kingsch.at/p/x6y5z0n) Omukutu gwa kingsChat gufune Ku http://KingsC.at