Pastor Daba: Happy Birthday my Sweet Mummy. on KingsChat Web
Happy Birthday my Sweet Mummy. Thank you so much for your special love and care for me. Thank u for praying for us all. I love U dearly ma💖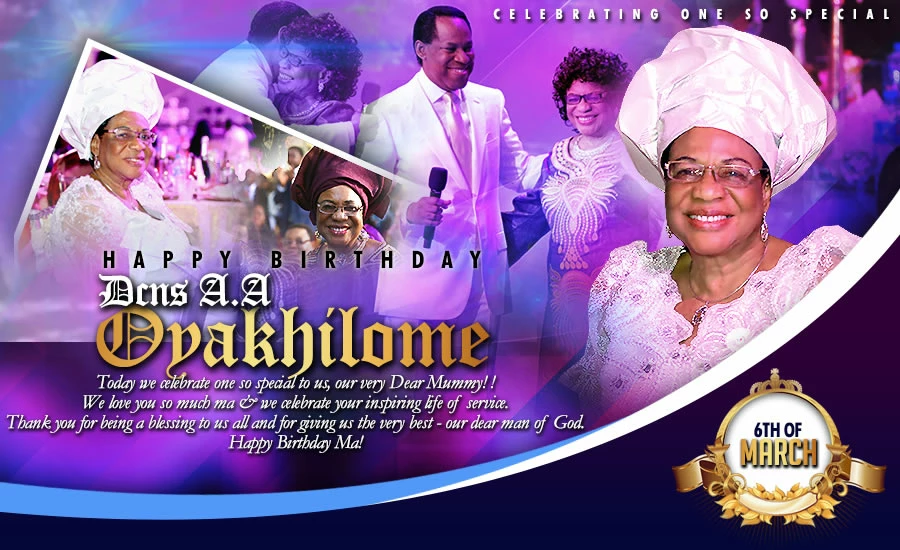 Bibiche Esengo Benazau
commented:
Happy birthday mum thank you for give birth to prophete of our generation we are bless because of you thank for the fruit of love you upon our prophete the entire are bless . May you live long and good live always.
Newman
commented:
Happy Birthday ma
Limitations only exist in the mind, you can choose to go beyond the limits and make an impact in your world #choice #ceowerri #sevz1
TNIC NORWAY PRAYER GUIDE You can also participate by Sponsoring TNIC Norway today! Contact us: translatorsnetworkintl@loveworld360.com #flourishingwithrhapsodyofrealities
Happy birthday mummy Areloegbe and bro Gbenga. Continue to flourish like the palm tree.
CYPRUS IS READY #successmotivation #blwcyprus #GloryCell
Happy birthday to a lovely mother.....I love and appreciate you dearly ma.
Success motivation. Grand and Glorious. 🌟🌟🌟🌟🌟 #successmotivation #blwcyprus #GloryCell
Happy Birthday Mummy , we love you.
Happy Birthday Mummy! What an honour it is to share my birthday month with you.. ❤❤❤❤
Expectations levels for Success Motivation 1000% #successmotivation #blwcyprus #GloryCell