Great Ife Lawal: Happy birthday Dear Daddy We on KingsChat Web
Happy birthday Dear Daddy We love how you daddy us Bringing us up in the way of the Lord Now I can wake everyone up when its prayer time - Edric Now I can lift up my hands in worship because you taught me so - Ivan Thank you for loving mummy and providing for us.. We love you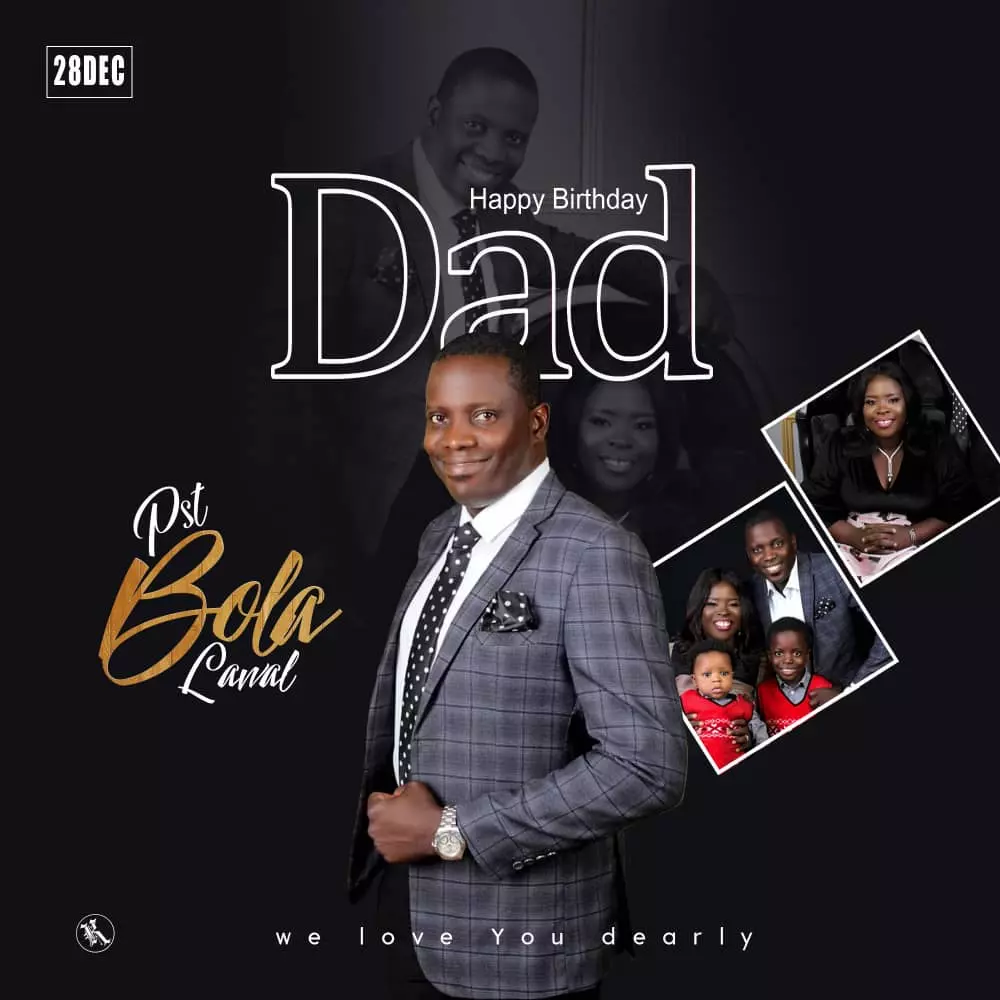 #enter2020withPastorChris #sez2 #cecooperativehouse
Happy birthday my Darling ....thank you for making me a better me. Always inspiring me and ever cheering me on. I love the way you head the family Thank you for being a perfect example of a loving husband I love you so dearly.
Thanks @coleman sir... You are a good man of God. I love you Sir deeply. Thank you . #TheExpression #cemanhattan #ThankYouJesus 🙏🙏🙏
#enter2020withPastorchris #PstOge #CeAsaba
#SendPortions in Piisi- Upper West Region Proudly sponsored by our partners in CE WA Ghana Zone #EveryChildisyourChild #EndChildpovertynow
3 Days to the Most Anticipated New Year's Eve Service with our Dear Man of God, Pastor Chris.. Date: Tuesday, December 31st 2019 Time: 2PM EST Venue: Live in all Churches across the region This is something you wouldn't want to miss... #ceusaregion2 #enter2020withPastorChris
The youngest music MINISTER to emerge from LMAM of Lagos Zone 2, we are proud to announce the soon dropping debut single of the 10 year old Chronos D'star wait for it...