Affirmation Train: #TALKINGSESSION 6TH SEPTEMBER. KINDLY SAY on KingsChat Web
#TALKINGSESSION 6TH SEPTEMBER. KINDLY SAY THESE WORDS OUT LOUD. Dear Heavenly Father, I thank You for the great things You will accomplish through me today. My faith is strong and unwavering. I have overcome the systems of this world; therefore I refuse to be bound by the limitations that exist in the world. My life is upward and forward because I live by the faith of the Son of God, who loved me and gave Himself for me. My body is Your temple and Your dwelling place. I yield every fibre of my body to Your Word, as a living sacrifice, so that I might bring glory to Your Name. No sickness shall reign in my body and sin shall not lord it over me, because I belong to You. Thank You for this great privilege, I live triumphantly today, and always, fulfilling Your dream and bringing glory to Your Name, in Jesus' Name. Amen. • Keep saying it, publish it everywhere; noise it abroad! In Christ, we've got something to shout about. Let's flood the airwaves, internet and print media with the reality of Christ. Speak in other tongues now. ~ Pastor Chris Oyakhilome. #september #liftchallenge #leadership #precious #lights #power #holyspirit #focus #wonders #loveworld #empowerment #accomplishment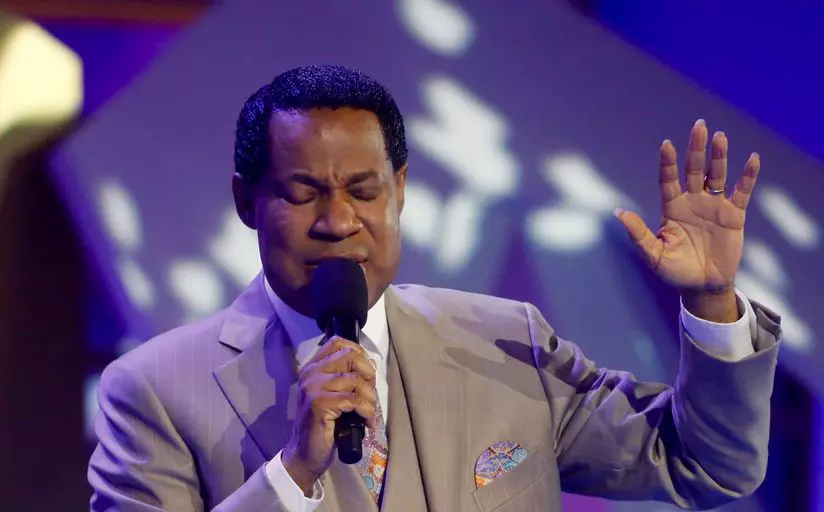 Glorrryyyy!!! There's an even better session this morning at the #tieconference #blwzonej #tieconferencemidwestnigeria
POWEROX FULL HD UNIVARSAL KU BAND LNB SUITABLE ALL DTH - 65DB cod 130 https://www.catvindia.com/lnb/ku-band/powerox-lnbf
Happy birthday to my Daughter in whom I am well pleased!
Do not fret or have any anxiety about anything, but in every circumstance and in everything, by prayer and petition (definite requests), with thanksgiving, continue to make your wants known to God. And God's peace [shall be yours...
Pastor chris said in todays ROR, What's that weight that's not letting you run as effectively as you should in fulfilling God's plan for your life? Get rid of it. jesus said (John 14:30) be sure that satan has nothing in you. #liftchallenge #monthofuplifting #CEAMC
#TALKINGSESSION 6TH SEPTEMBER. KINDLY SAY THESE WORDS OUT LOUD. Dear Heavenly Father, I thank You for the great things You will accomplish through me today. My faith is strong and unwavering. I have overcome the systems of this world; therefore I refuse to be bound by the limitations that exist in the world. My life is upward and forward because I live by the faith of the Son of God, who loved me and gave Himself for me. My body is Your temple and Your dwelling place. I yield every fibre of my body to Your Word, as a living sacrifice, so that I might bring glory to Your Name. No sickness shall reign in my body and sin shall not lord it over me, because I belong to You. Thank You for this great privilege, I live triumphantly today, and always, fulfilling Your dream and bringing glory to Your Name, in Jesus' Name. Amen.💓 • Keep saying it, publish it everywhere; noise it abroad! In Christ, we've got something to shout about. Let's flood the airwaves, internet and print media with the reality of Christ. Speak in other tongues now. ~ Pastor Chris Oyakhilome. #september #liftchallenge #leadership #precious #lights #power #holyspirit #focus #wonders #loveworld #empowerment #accomplishment
Make a joyful noise unto the Lord, all ye lands.Serve the Lord with gladness: come before his presence with singing.Know ye that the Lord he is God: it is he that hath made us, and not we ourselves; we are his people, and the sheep of his pasture.Enter into his gates with thanksgiving, and into his courts with praise: be thankful unto him, and bless his name.For the Lord is good; his mercy is everlasting; and his truth endureth to all generations. - Psalm 100:1-5 #JoyfulNoise #Eben #September15th #4pm #LoveWorldArenaLekki
For as many as led by The Spirit of God,they are sons of God #LIFTCHALLENG #monthofuplifting
Rezi, it's your birthday and happy happy birthday to you my dearest! Thank you for that unique positive spirit you are to the family. I love you my Daughter!