One point lesson the traffic Light has taught me:every challenge it's like a RED Light..when you wait for a while it will turn to GREEN..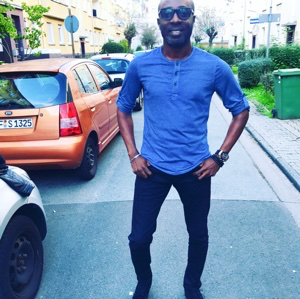 D day is finally here so bring out ur dancing shoes 👞👠👡 let dance & celebrate our hero. #cephzone2 #cecitychurch1 #RevRay123
Happy Birthday to my father and Pastor. You are such a blessing to me, my family & the brethren in ce ikwerre rd1. #RevRay123
Happy birthday to my brother and friend, more grace , more grace I celebrate you
23 January 2018 - Divine Health Realities - Audio Podcast. http://cehs.ch/?i=30560
Sound the trumpet of joy ...for it's one of God's general's birthday. Happy birthday Rev sir ....
Happy birthday Rev Ray Sir. I love you sir
Happy birthday to my father and Regional Pastor. The Highly Esteemed Rev Ray Okocha.
Happy birthday to the highly esteemed Reverend Ray! Thank you Sir for all that you are and do. #revray123 #tlb #cebayelsa #thelandofgrace