Pastor Chris Live: Prayer at 12noon and 10pm on KingsChat Web
Prayer at 12noon and 10pm (Local/GMT) - Mon Aug 28 Luk 4:40 40 Now when the sun was setting, all they that had any sick with divers diseases brought them unto him; and he laid his hands on every one of them, and healed them. Act 5:12 12 And by the hands of the apostles were many signs and wonders wrought among the people..." Act 19:11 11 And God wrought special miracles by the hands of Paul..." The Lord did the same at the Healing School yesterday through the laying on of hands, as he healed them all. Blessed be the Lord forever. Amen. Many thanks to all our Healing School partners around the world for making it possible for so many to have a place of hope, faith and love. See highlights of the healing service on the Loveworld News app or visit http://loveworldnews.com We'll pray in tongues for most of both 15min sessions at 12noon and 10pm (Local/GMT). As you pray, make confessions of His grace, love and kindness, proclaiming His victory in your life over the world, the flesh and the devil for all time, and in all things. Hallelujah! God bless you. UK, Europe residents- Register Now and plan to attend the Higher Life Conference in London, UK, September 8th - 10th: http://pastorchrisonline.org/hlcuk2017/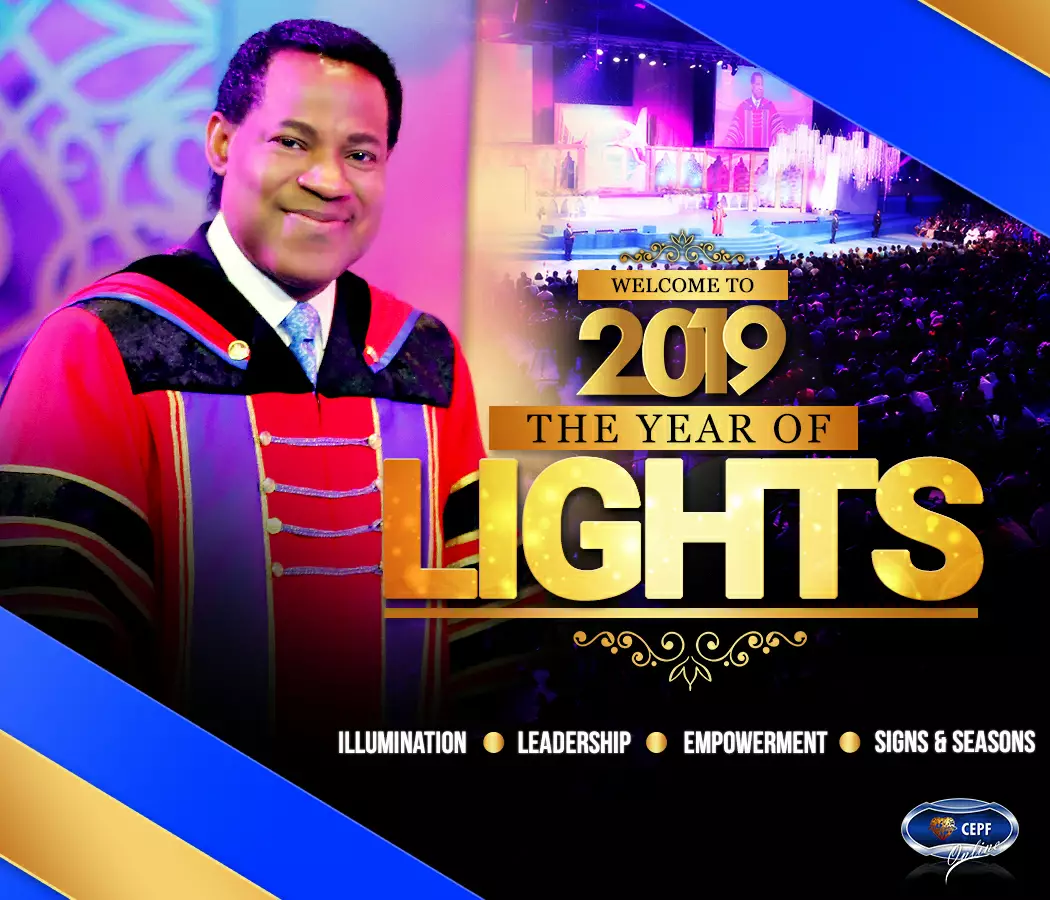 The First Lady of Benue State of Nigeria. Her Excellency Dr. (MRS) Eunice Erdoo Ortom on her 45th birthday celebration. ...age gracefully!
Happy birthday Sir... Your life is an epistle of dedication, focus, commitment,loyalty and possibilities!!!! I love you big Sir
Affirmation https://www.kingsch.at/p/REkzd1R
Happy glorious birthday to a mum like no other... 🌟💞🎉🎊🎁🎂 Love u BIG! #CELZ3 #PFO
#AFFIRMATIONTRAIN 28TH AUGUST. I affirm that I have obtained an inheritance, which is imperishable and undefiled! The Father has blessed me with all spiritual blessings in heavenly places in Christ. My life is the expression and demonstration of God's glory and righteousness, the testimony of His grace and love, and the revelation of His perfection. Hallelujah! I walk in the Spirit; therefore, I do not fulfil the lust of the flesh! The love of God is shed abroad in my heart by the Holy Ghost! I have put on the new man, which is renewed in knowledge after the image of Him that created him. I express the virtues and perfections of divinity to my world. Hallelujah! I grow in grace, and in the knowledge of our Lord and Saviour Jesus Christ. I am growing stronger by the day, like a cedar in Lebanon, and flourishing like the palm tree! I move in the Spirit, and of my increase, progress, and prosperity, there shall be no end! I live the transcendent life of endless possibilities and victories unlimited! The world is mine, and I am a success forever! Glory to God. This is something to shout about. Keep saying it, don't stop talking it. Remember, your mouth is the edge of a weapon. Refuse to be quiet. God bless you. #FlourishingA29 #POO #cekano #nwvz2
#ongoing #ThisMorning It's a beautiful day! We will be joined shortly by Barrister Joe Nwokedi as we review the State of the Nation, Nigeria. Topic of Discourse:- Tackling Hate Speech as an act of Terrorism... Showing now on Loveworld Plus Watch online via www.loveworldplus.tv/watch #LoveworldPlusFlourishing
Happy birthday to my dear Pastor Ma. You are the best and we love you. Thank you for all you did for us.