Tunde Olajide: Happy Birthday sir, thank you on KingsChat Web
Happy Birthday sir, thank you very much sir for being to us the Jesus that we can see. Thank you for loving the lord so much and for loving us with the same love, thank you for teaching us the word and for making us champions in life I love you sir.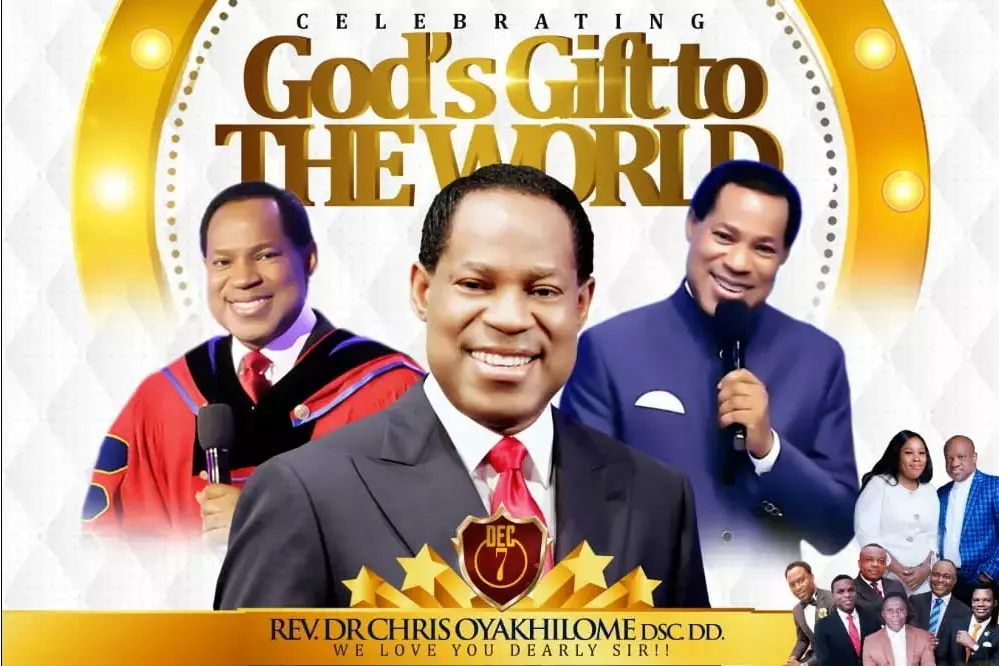 Princelyn
commented:
How much can words allow us say? He's truly God's gift to us.
happy perfect birthday my favorite and excellent Father.
#nnez1 #Ceyola #Celebratingafatherlikenoother
A very special Happy Birthday to my Man of God. The Pastor of the whole world. Thank you sir for showing us the way we should go and guiding the whole world through the darkness with the light of God's Word and the boldness of the Spirit. I love you sir. Happy Bitthday.
Happy birthday to my Pastor, teacher and prophet. I join the host of heaven to celebrate the day you were born. You will continue to shine bright as light in this world. And bring many more into the glorious kingdom of of heavenly father❤️🎊🎉🎂💐. I love you. #CEHarlow #UKR2Z4
Happy birthday Pastor I love you dearly. #PASTORCHRISGENERATION #TLB #LOVEWORDCHILDRENSMINISTRY #CEBAYELSA #NSSZ1