Pastor Emeka Eze: Happy wedding anniversary to my on KingsChat Web
Happy wedding anniversary to my dear esteemed Pastor Efe and Sister Titi. Many more years of bliss & flourishing. You are a great blessing.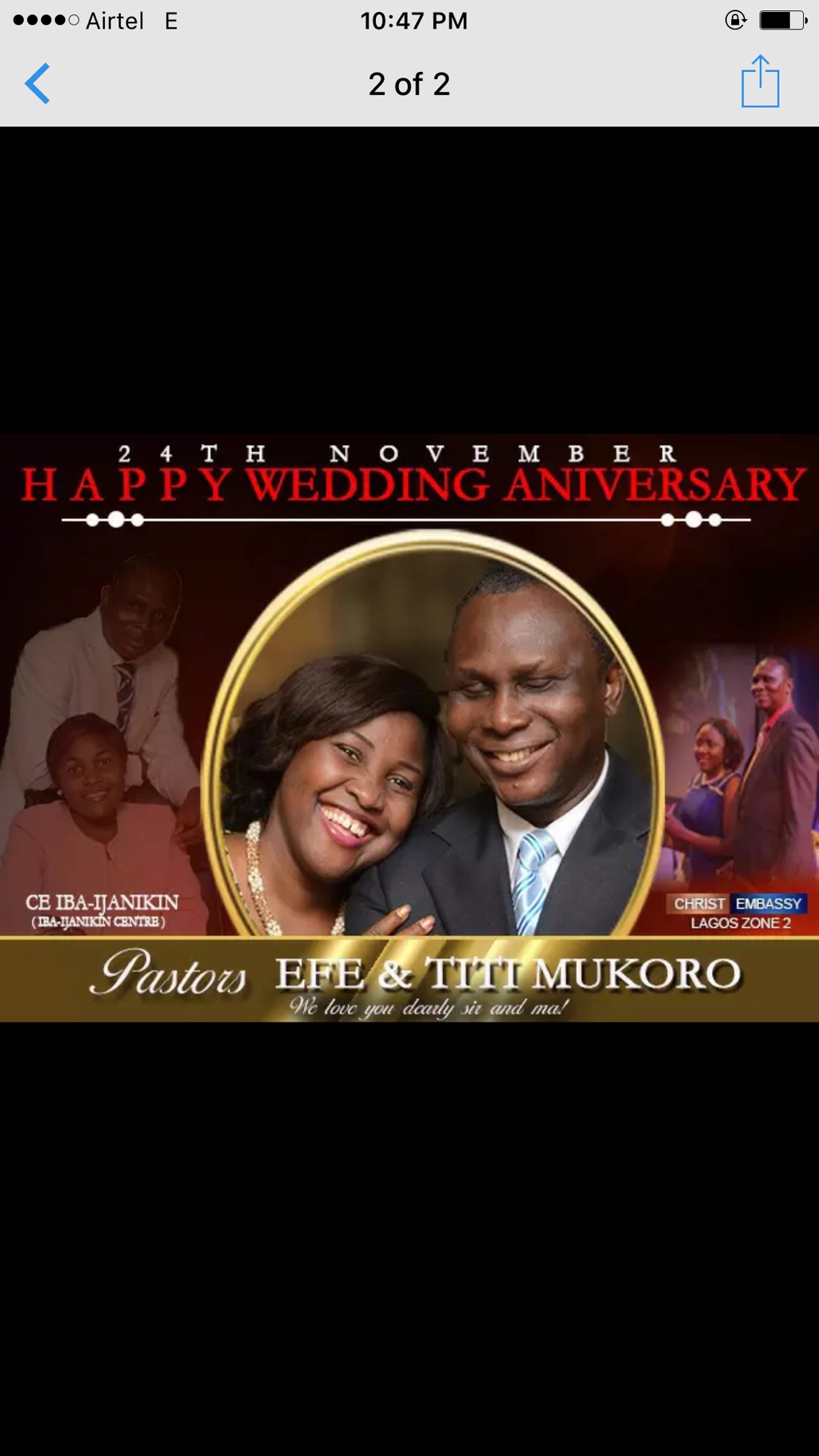 7 days of glory at IPPC 2017! #IPPC2017 #BLW
**happening now** Night vigil #edonorthandedocentral #ceauchi1 #pza #imcc #ippc When you pray testimonies come fort.. Believe in ur prayer
IPPC 2017 ACCRA GHANA .TAKING GRACE TO DO MORE
In blw we only go from Glory to glory
@IPPCinAccraGhanaZone More Picture Highlights from the Evening Session of Day 3 of IPPC in Your City. #CeAccraGhanaZone #IPPCinYourCity
https://www.kingsch.at/p/QkZ2TU9
CELEBRATING OUR BELOVED GOVERNORS Happy Birthday dear Governor Mathew Arji of The Haven Zone E8 Thank you for all you do for The Haven Nation. We celebrate you today and declare of the increase of your Prosperity there shall be no end!!! You have been ordained to produce MUCH FRUIT!! Happy Birthday We love you dearly #TheHavenNation
Tonight is the #NightofBliss #CECANADA WITH #REVKEN zezezezeze! 11pm at TAJ BANQUET HALL (Steeles/400) #CEYORK will be well represented!!!