Dr Masha Maharaj: 10 years for 1😎🙌 Beyond on KingsChat Web
10 years for 1😎🙌 Beyond all I can imagine😁 Only You, oh Lord, have done this🙌🤗💃💃🔥🔥 #Prophecy #HolySpiritChapter #FortressofZion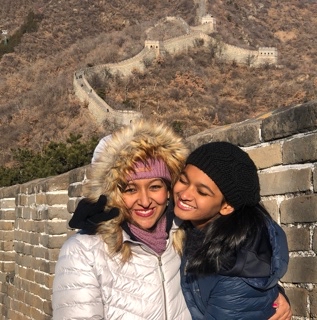 Pastor Benny Is Live on LoveWorld USA. Login to the App to watch. Hurry before it ends. #LoveWorldSAT Connecting The Word The World.
Wow today we make 2 years in Marriage. We are grateful to God for such a blessing. HWA to you my lovely wife. It's from glory to glory.
#ceIkotungroup # celagoszone2 #celebratingsignificantattainment
CONFESSION I'm eternally victorious in Christ. I have power over crises; I'm prospering exceedingly, manifesting the righteousness and dominion of Christ everywhere. I live above, and far beyond the distracting elements of this world, because I live in Christ! Blessed be God!
HWA my sweet honey. More years a head. Love u plenty. Greetings from our kids Christiana and Jaden..
Today the 19th December a princess was born . My adorable Adaora, a royal prince hood .you came into my life and stole my world. 🌹🌹🌹🎂🎂💕💕💕