Pastor Chris Live: Prayer at 12noon and 10pm on KingsChat Web
Prayer at 12noon and 10pm (Local/GMT) - Wed Dec 20 As Christians we're required to be strong and courageous all the time. Learn more in today's Rhapsody. Visit http://rhapsodyofrealities.org for more information on Rhapsody of Realities. Jude 1:20 says, "But you, beloved, build yourselves up [founded] on your most holy faith [make progress, rise like an edifice higher and higher], praying in the Holy Spirit". AMPV At 12noon and 10pm (Local/GMT), we'll pray in the spirit for all 15min, yielding to the ministry of the Holy Spirit as He enlightens you in the Word, and things concerning your life, future and purpose. Remember to attend the midweek service today in church onsite or online. God bless you.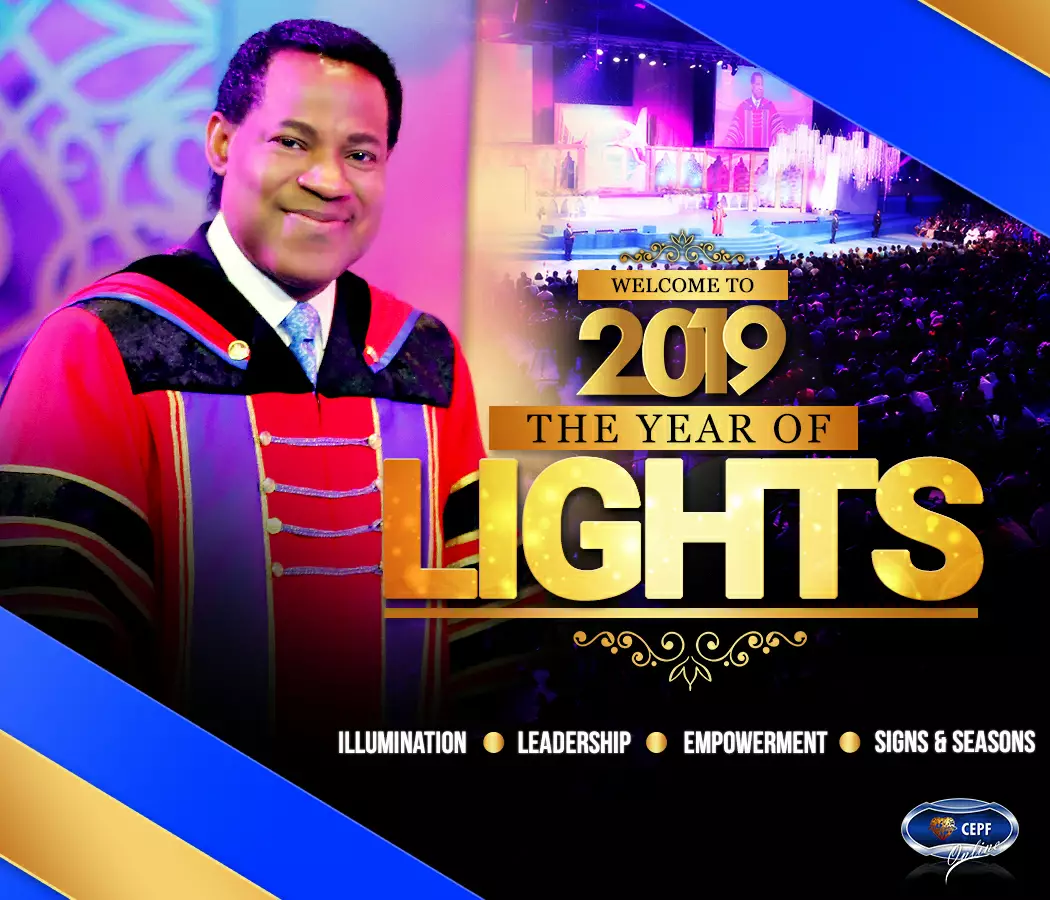 Be Strong And Courageous There's a certain mentality you must have as a Christian; it's the mentality of a victor; the mindset of courage and strength, where you know that come what may, you'll always win. It's a requirement; it's something that God demands of you. He demanded it of Joshua as he started out in ministry. Joshua had been with Moses, and observed that Moses was never defeated, for God Almighty was with him. The same God who was with Moses, after Moses' demise, told Joshua, "There shall not any man be able to stand before thee all the days of thy life: as I was with Moses, so I will be with thee: I will not fail thee, nor forsake thee" (Joshua 1:5). What a message! It leaves no room for fear! If you're a pastor, for example, and some detractors walk into your place of worship to make trouble, don't chicken out; take dominion. Notice God's instruction in Joshua 1:6, "Be strong and of a good courage…." It doesn't matter that the government is colliding with you, trying to resist God's work, be courageous, for their defence is taken away from them (Numbers 14:9). Greater is He that's in you, than he that's in the world (1 John 4:4). It doesn't matter how seemingly powerful your adversaries are, "Be strong and of a good courage…." Someone might say, "But we all get discouraged sometimes"; no! Discouragement isn't for Christians! We're required to be strong and very courageous—always—not sometimes. How could you be discouraged when you're one with the Lord? He's your strength and your joy! He's your song, your victory and your salvation. Never find yourself in discouragement. Learn more from today's Rhapsody. www.rhapsodyofrealities.org
PRAYER Dear Father, I thank you for granting me through your Word, the mindset of a victor. I'm vibrant, courageous and strong. I win today and always, because Christ is in me; He leads me always in a perpetual victory parade. Glory to your Name forever! Amen.
https://www.kingsch.at/p/TGh3THJ
Congratulations to all the Staff Members of EWCA VZ 3. AWESOME TIME YESTERDAY. Thanks to our dear man of God Rev Dr Chris Oyakhilome.