Pastor Chinedu Obinwa: 🎼🎤Oh holy night, the stars on KingsChat Web
🎼🎤Oh holy night, the stars are brightly shining it is the night .... 🎼 Come with your friends, family and guests. 22nd Dec. 5pm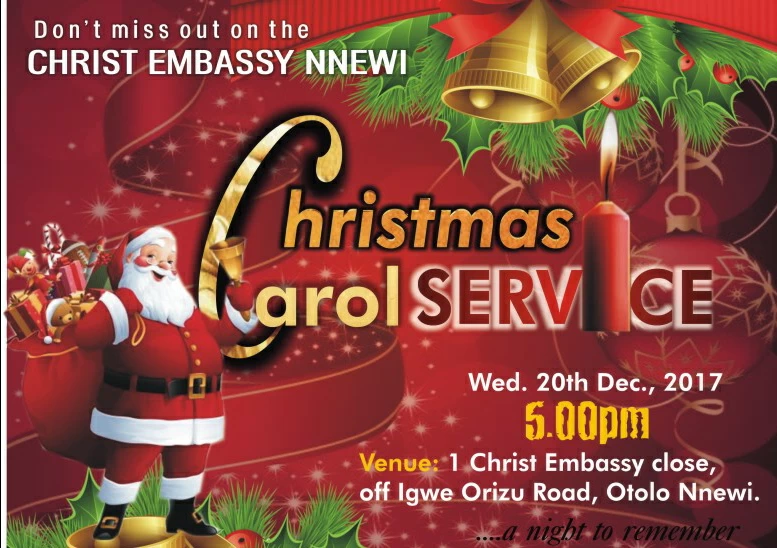 CEUYO Carol service in pictures #CEUYO
CEUYO Carol service highlights in pictures #CEUYO
HAPPY BIRTHDAY SIR, THANK YOU FOR BEING AN ARDENT FOLLOWER & A SON OF CONSOLATION TO OUR MAN OF GOD, REV. DR. CHRIS.
Happy Wedding anniversary great ministers of God. Spreading the gospel of our man of God to every man's world with your union .More grace
THE ABUJA CAROL He commanded Lazarus to life from the grave, was crucified, went to hell and disarmed the devil in his own domain, making a public spectacle of him before his demons....then He delivered the authority of His kingdom to us before ascending to the Father. THIS IS THE CAROL OF THE YEAR 2017! #cedurumi #ceabujazone
Sounds of Christmas at christ embassy uyo. #CEUYO carol service
Cebuea teens award night #Ewcavz4#
Happy wedding anniversary to my sparkling Pastors. Glorious things are spoken of you. I love you dearly...