EWCA Region: On Thursday, 12th March 2020, on KingsChat Web
On Thursday, 12th March 2020, our beloved brother, colleague and friend, Pastor Gbenga Ayodele went home to be with the Lord. Pastor Gbenga was until the time of his transition to glory, the Pastor of Christ Embassy Benin Republic 1, EWCA Zone 2. Zealous for the Lord and passionate for His Church, Pastor Gbenga was wholly sold out to the propagation of the gospel. That passion and devotion led him to regions beyond and parts unknown as he sought to extend the frontiers of the gospel in Africa. He was highly instrumental in the pioneering and establishment of several churches in French West Africa. Every one of us who had the opportunity to be acquainted with Pastor Gbenga, had one testimony of him: he was a good man, a man of peace and love, totally sold out to the gospel of our Lord Jesus Christ. Although we feel the pains of his early departure from this terrestrial realm, we know Pastor Gbenga has only changed his home address and are comforted by the words of Scripture that "To be absent from the body, is to be present with the Lord. (2 Cor 5:8). Pastor Gbenga's legacy forever lives on, and will continually be seen in the lives of countless people whom he touched with the message of the gospel. Adieu Great Soldier of Christ! Adieu dear brother, friend and colleague! Till we all meet again on the resurrection morning.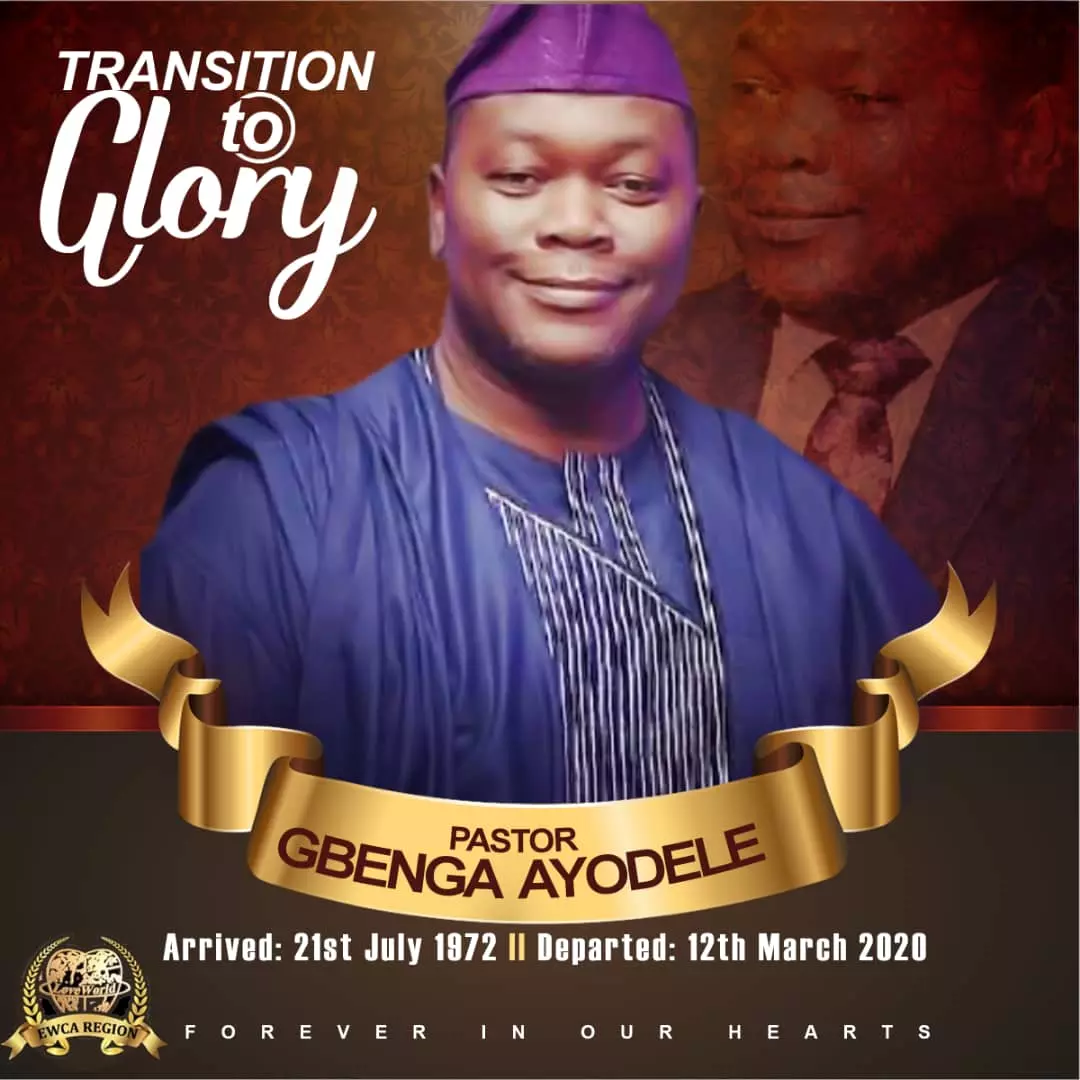 http://bit.ly/pcdl01-scm  You can download the audio message on the Pastor Chris Digital Library. Download now! https://pcdl.co 
Like My page https://www.facebook.com/thewordlifetruth/
These programs are divinely orchestrated by God. It's our set time. Glory!
#VerseOfTheDay #PCLPrayathon2020 #PerfectTestimonies #2020MyYearOfPerfection  #ReadyMiReady #BYC2020🇲🇼🇳🇬🇷🇼 #BMG2020  #BelieveMovementGlobal
#AdvantageConferencewithPtt #Knowledge #AbeokutaMC